Joint statement expresses commitment to ensuring law school community engages in respectful dialogue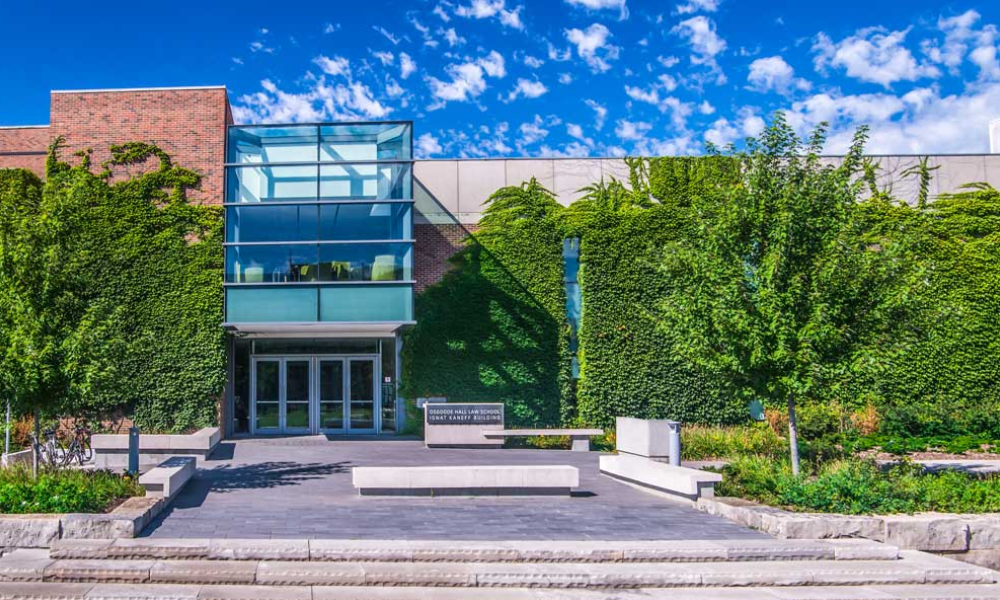 The Osgoode Hall Law School administration members, the Osgoode Jewish Law Students' Association and the Osgoode Muslim Law Students' Association have released a joint statement in support of peace and safety in Israel and Palestine, as well as in Canada.
The statement collectively supported members of the law school community who want to respectfully participate in dialogue regarding the continuing situation in Palestine and in Israel and regarding Islamophobia and anti-Semitism in Canada. The statement condemned such anti-Semitism, Islamophobia, racial and religious discrimination and other forms of prejudice.
Osgoode's administration and the two associations expressed their commitment to ensuring that students can have a safe and inclusive space for meaningful discussion on human rights issues, grounded in rigorous research and analysis and in mutual respect, such that members of the law school community are being heard and are equipped with the tools and skills needed to engage in such dialogue.
The statement said that, considering the law school's history of advancing and safeguarding human rights, the law school's community — including law students, lawyers and academics — are in the proper position to lead in encouraging respectful discussions and exchange of ideas and perspectives.
Various members of the law school's community have told the law school's administration over the past several weeks that they are scared of the potential repercussions if they participate in dialogue about these matters, said the statement.
Osgoode's administration and the two associations intend to meet regularly to understand how the administration can more effectively support students and student clubs at this time; to extend focused opportunities to the law school's community to improve these competencies; and to develop initiatives and events seeking to encourage discussion on topics such as human rights, equity, diversity and inclusion both within the Osgoode community and within the wider legal community over the upcoming year.
The members of Osgoode Hall Law School's administration who signed the statement included Mary Condon, dean; Karen Drake, associate dean (students); Sara Slinn, associate dean (research and institutional relations); Gus Van Harten, associate dean (academic); Mya Rimon, assistant dean, students; and Victoria Watkins, assistant dean, Osgoode professional development.
The statement invited law students with concerns regarding their safety, harassment or discrimination in connection with their race, religion or engagement with Israel's and Palestine's situation to reach out via emailing the associate dean (students) via [email protected] and/or the assistant dean, students via [email protected].