Steven Hoffman is a member of York University's law, health and liberal arts faculties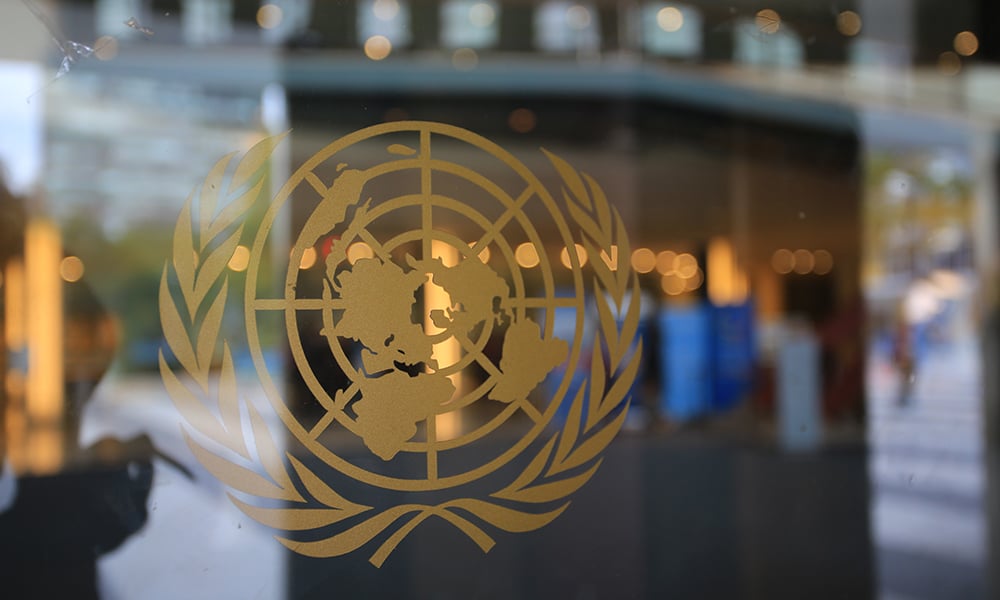 The United Nations Deputy Secretary-General has appointed Steven J. Hoffman, professor of international law, global health and political science at York University, to lead the U.N. Research Roadmap for the COVID-19 Recovery.
Hoffman will devote efforts and funding to the five priorities listed in "A UN Framework for the Immediate Socio-Economic Response to COVID-19," which are to protect health services and systems, to safeguard social protection and basic services, to preserve jobs, to advance macroeconomic response and multilateral collaboration and to promote social cohesion and community resilience.
In the role, Hoffman will communicate with stakeholders to figure out research priorities and to link research initiatives to a unifying global framework. He will then support national and international pandemic response efforts with social scientific evidence. As the world transitions to the post-pandemic recovery phase, he will work to maintain progress toward meeting the U.N.'s Sustainable Development Goals.
The research roadmap will urge respect for human rights, as well as address inequalities and the disproportionate impact of the COVID-19 crisis on individuals from marginalized communities or those with complex needs.
"Environmental sustainability and gender equality will be part of the research effort to build a greener, more inclusive, gender-equal and sustainable world, with specific attention to at-risk populations experiencing the highest degree of socio-economic marginalization," said a news release from York University.
Aside from the socio-economic COVID-19 response, the U.N. has also moved forward with its health response and its humanitarian response.
Hoffman is a faculty member of Osgoode Hall Law School, of the School of Health Policy and Management at the Faculty of Health and of the Department of Political Science at the Faculty of Liberal Arts and Professional Studies. He is the Dahdaleh Distinguished Chair in Global Governance and Legal Epidemiology, as well as director of the university's Global Strategy Lab.
Hoffman's areas of focus include international law, legal epidemiology, pandemics and public health policy. He is expected to submit his final report this September.