'They are often the only constant in an otherwise hectic and stressful day'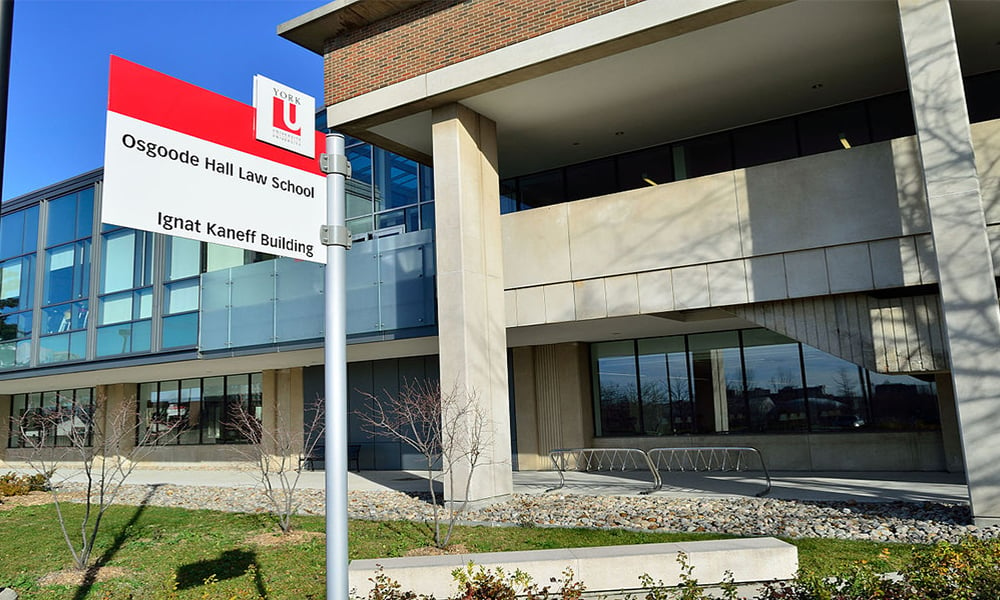 The community at Osgoode Hall Law School raised over $9,900 in one day for a staff member whose daughter has been hospitalized.
The GoFundMe campaign, which has surpassed its initial goal of $2,500 and is still accepting donations, will benefit RoseMarie Aggalut, who works in the law school's café. Her daughter was already in need of a kidney transplant before the pandemic and was admitted to North York General Hospital on March 22 because her white blood cell count was so low, the fundraiser page says.
"It's clear that Rose is a special lady who has left a lasting impression on a number of students at Osgoode," Mariah Campbell, who organized the fundraiser, tells Law Times. "It's a true testament to the spirit and goodwill of the Osgoode Hall Law School community."
The fundraiser notes that it is "easy to overlook" the services provided for students at the bistro, and that it serves as a central gathering place for law students and "an integral part of the Osgoode community, but one that is oft not recognized as such."
"They are often the only constant in an otherwise hectic and stressful day - and we all know that we have a lot of those as law students (and as faculty members having to deal with law students)," wrote Campbell on the fundraiser website, which says there have been more than 270 donors.
"I'm sure like many of you, during my time at Osgoode so far I have developed friendships with the ladies at the Bistro. After one of my first days of class (in Sept 2018), I remember getting coffee with my huge stack of books I had just purchased from upper year students - Rose (RoseMarie) was at the cash and was so calm and welcoming, asking how I was doing. And when I looked at the huge stack of books and laughed at how intimidating it was, she was so encouraging and has been ever since."
Campbell says she has stayed in touch with Aggalut and other bistro workers through the closure of the physical campus at York University, which put all of the café's staff out of work. Due to the pandemic's public health restrictions, Aggalut has only been able to visit her daughter once, and the family are awaiting word for when postponed kidney transplants will be reinstated.
"It was a heartbreaking phone call because all Rose wants to be able to do is to take care of her daughter and to bring her food since she wasn't eating any of the hospital food. The distress in her voice was palpable," wrote Campbell.
In addition to the uncertainty around when the law school might physically reopen, Campbell noted that Aggalut must take additional precautions to protect her immunocompromised daughter, making her future ability to work at the bistro all the more unclear. The money raised by the fundraiser will go toward parking, buying food at the hospital, taking time off work in the future for hospital visits and any tests or medications not covered by insurance, says Campbell.
"I also think that as a community, focusing on helping one of our own will allow us to put our own troubles in perspective, and will hopefully contribute to some level of collective healing caused by the pandemic and the divisive debates regarding pass/fail which ensued."