Berger, who will hold role from 2021 to 2023, is York research chair in pluralism and public law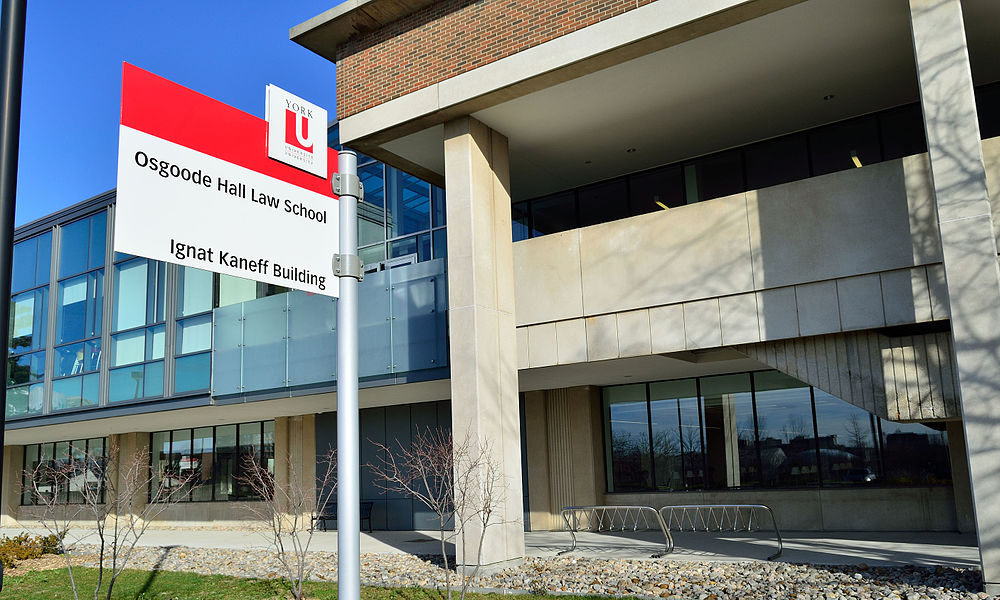 Benjamin Berger, professor at Osgoode Hall Law School, has joined the board of directors of the Justice Studies Centre of the Americas.
The general assembly of the Organization of American States, voting remotely, elected Berger and two others, namely María del Carmen Maldonado Sánchez of Ecuador and María Victoria Rivas of Paraguay, to the board during its 50th regular session, which was conducted virtually. Berger will serve in the role ad honorem from Jan. 1, 2021 until Dec. 31, 2023.
Berger and the two other new board members will be replacing departing board members George Thomson of Canada, Margarita de Hegedus of Uruguay and Alexis Mera of Ecuador.
Admitted to the Ontario and the B.C. bars, Berger holds an LLB from the University of Victoria and an LLM and JSD from Yale University. Berger is York research chair in pluralism and public law at Osgoode and a faculty member of the Graduate Program in Socio-Legal Studies at York University. He has served as associate dean (students) at Osgoode, as associate professor at the University of Victoria and as professor in the Department for the Study of Religion at the University of Toronto. He has acted as law clerk to Beverley McLachlin, former chief justice of Canada.
Berger, who participates in judicial, professional and public education, focuses his teaching and research in the fields of law and religion, criminal and constitutional law and theory and the law of evidence. He has written and been published extensively in journals and collections in connection with these legal areas. For his work, he was recently elected to the College of New Scholars, Artists and Scientists in the Royal Society of Canada and received the 2013 Osgoode Hall Law School Teaching Award.
The Justice Studies Centre of the Americas, based in Santiago, Chile, seeks to support the member states of the Organization of American States in their efforts to reform their justice systems, to advance better access to justice with a gender perspective amid the impacts of the COVID-19 pandemic, to restore judicial services and non-judicial mechanisms of access to justice and to identify issues in connection with digitalization and technology.
"We congratulate our new board members-elect, who will undoubtedly contribute to the technical nature of JSCA's work and our organization's institutional sustainability," stated Jaime Arellano, executive director of the Justice Studies Centre of the Americas, in the news release.