Resources from CCLA, OHRC and more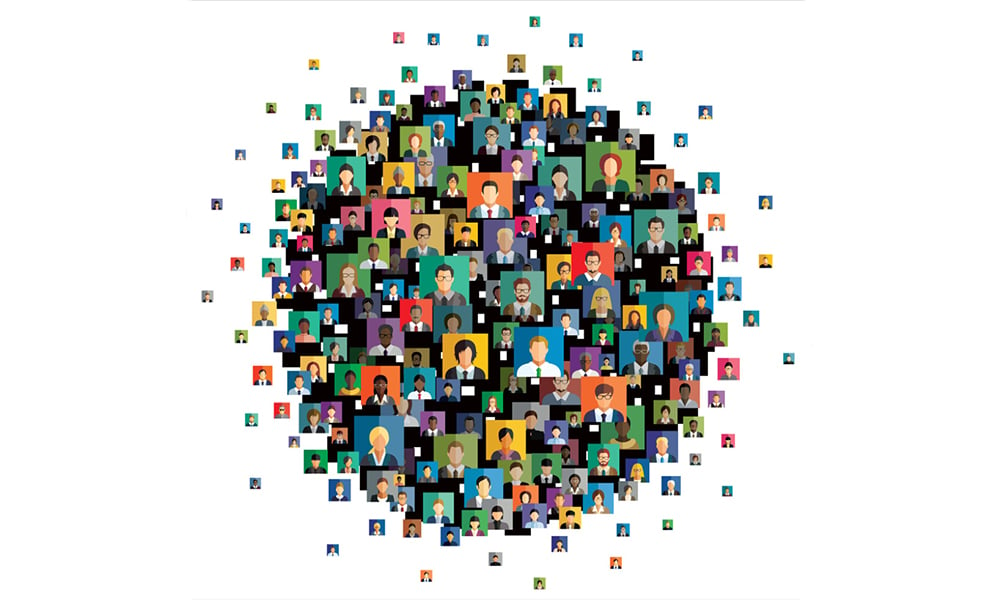 Law societies and other legal and professional organizations have issued responses and shared resources in relation to the COVID-19 pandemic.
The Ministry of the Attorney General, Ontario Bar Association, Law Society of Ontario and Federation of Ontario Law Associations have all released updates in accordance with the social distancing measures imposed by the public health authorities.
Here is some information shared by other societies and organizations.
The Advocates' Society
With its office closed until Mar. 31, the society's staff are working remotely. All events, meetings and gatherings set before Apr. 12 have been cancelled or postponed. Until Apr. 12, education programs offered by the society will proceed only via webcast.
Association of Justice Counsel
The association's office remains open and operations minimally interrupted, but staff are invited to telework, meetings are held remotely and the workplace is disinfected regularly.
Canadian Association of Black Lawyers
Until further notice, the association will not be pushing through with its national group events and will be holding meetings remotely.
Canadian Bar Association
The association's national office staff may opt to work remotely, as far as their positions will allow. The association has a business continuity plan ready to address a number of contingencies.
Resources:
Canadian Civil Liberties Association
Misinformation: Is it time for social media distancing?

Public health, pandemics and privacy

Coronavirus (COVID-19) and quarantine law
Canadian Hispanic Bar Association
Resource:
Coronavirus Leaves (ON)
Canadian Human Rights Commission
While it is enacting precautionary measures, the commission states that it will continue receiving discrimination complaints and answering inquiries.
Clio
Clio has closed its offices around the world and has implemented a mandatory work-from-home arrangement.
Clio has also launched a COVID-19 Legal Relief Initiative worth $1 million. Interested firms may visit the legal software company's website to apply.
"Whether it's getting the resources you need, adding an extra license to your account, or getting further training on how best to use Clio, we are setting aside funding to help create business continuity and peace of mind for you and your law firm," states Clio's blog post.
Community Legal Education Ontario
Lawyers' Professional Indemnity Company
Effective Mar. 16 and until Apr. 3, when it intends to reassess the situation, LAWPRO has directed all employees to work from home. LAWPRO prefers to be contacted via phone call or email, instead of through courier or postal mail.
Lawyers Feed the Hungry ⁠— Toronto
Effective Mar. 17 and until further notice, it will be suspending dine-in meal service, instead offering takeout packages.
Legal Aid Ontario
LAO has introduced several new measures to help prevent the spread of COVID-19, including directing staff to work remotely until Apr. 3 if their jobs permit, suspending legal aid video applications until Apr. 6, discontinuing in-person meetings at its Refugee Law and Integrated Services Office and asking lawyers to send documents electronically instead of through postal mail. LAO has also decided to defer the Sidney B. Linden award ceremony, which had been set for Mar. 26.
Legal Marketing Association
Resource:
Ontario Bar Association
The OBA has released its COVID-19 action plan, which aims to assist Ontario lawyers and firms as they transition to remote working arrangements. The action plan, which includes priority professional development programs, Mindful Moment emails and resources for conducting virtual meetings, seeks to address not only the technical but also the wellness needs of lawyers.
Ontario Human Rights Commission
The commission issued a policy statement calling upon Ontarians to "keep human rights principles under Ontario's Human Rights Code (Code), the Canadian Charter of Rights and Freedoms (Charter) and relevant international human rights treaties at the centre of decision-making during the coronavirus (COVID-19) pandemic."
Resource:
Ontario Justice Education Network
Pending further developments, OJEN has elected to temporarily suspend its community programs through the middle of April.
Society of United Professionals
The society has closed its office and has directed all staff to work from home.
Toronto Lawyers Association
Effective Mar. 17, the library at 361 University has been closed to the public. Because it will be suspending its continuing legal education programs until at least the end of April, the association urges its members to make use of its recorded programs on CPDOnline in the meantime.
Women's Law Association of Ontario