OBA, MAG, LSO and FOLA release key updates as social distancing closes courts and offices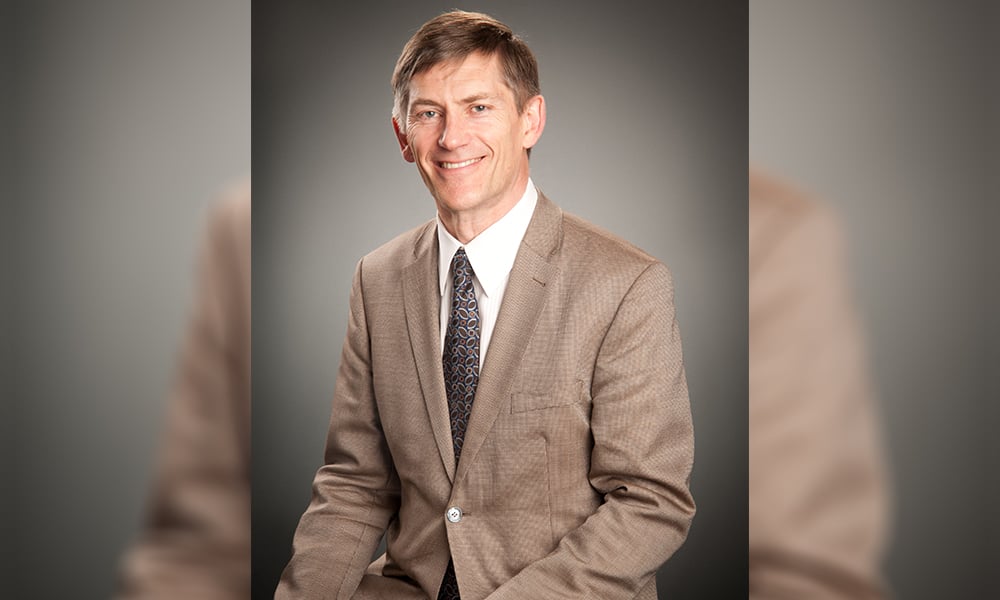 The Ministry of the Attorney General and Law Society of Ontario have released new guidelines for lawyers trying to close deals and meet deadlines without physical access to clients.
Limitation periods have been suspended, as have "any provision of any statutes, regulation, rule, by-law or order of the Government of Ontario establishing any period of time within which any step must be taken in any proceeding," said an order under the Emergency Management and Civil Protection Act, which will apply retroactively to Mar. 16.
"Addressing limitation periods and filing deadlines is something we raised as soon as the Chief Justice informed us about the suspension of regular court operations. It is good they are being addressed. The bar is ready to take a practical approach in this climate, but we are finding there is some clarification that is required," said Ontario Bar Association president Colin Stevenson.
It's one of several changes lawyers are tracking as COVID-19's spread has led to public health requirements, such as court closures and remote work. Stevenson says the OBA has been hosting a call each morning with the key justice sector segments including the courts, Legal Aid, the Law Society, MAG and other legal associations like FOLA, OTLA and The Advocates' Society.
"We also collect feedback from the bar, collate it and provide it to the Law Society, courts and MAG each day in order to get clarification or action for the bar as quickly as possible," he said. "When decision makers get advice from the bar upfront, it avoids the need for clarification and adjustment down the road. In the end, quick collaboration saves time."
For example, real estate lawyers have been monitoring the hours at land registry offices and banks, and municipalities as they try to close transactions, noted the Federation of Ontario Law Associations. Tarion has also warned of potential delayed closings.
The OBA has been tracking online as services change or close.
"If either the LRO or the banks close, then real estate transactions will not be able to
proceed," FOLA said. "Consider whether funds can be wired or otherwise transferred electronically to reduce the amount of in-person interactions required. If you are otherwise ready, willing and able to close, but are unable to register, is there GAP coverage available under a title insurance policy?"
The law society this month announced that it will interpret the requirement in s. 9 of the Commissioners for Taking Affidavits Act that "every oath and declaration shall be taken by the deponent in the presence of the commissioner or notary public" as not requiring the lawyer or paralegal to be in the physical presence of the client.
While the LSO doesn't regulate virtual commissioning, it noted that the best practice is to be in the physical presence of the deponent.
While video conference will be permitted, it's not without risk, the LSO said. To avoid potential fraud, lawyers should consider asking for high resolution images of IDs and ask the client to also show the document during a video call. The LSO pointed to a 33-page document of all the red flags that could trip up lawyers. Other issues presented by virtual commissioning include clients being under duress, clients being left without copies of the documents executed remotely, or clients feeling that they "did not have an adequate opportunity to ask questions or request clarifying information." Clients may have different needs based on their retainer, their capacity and their sophistication, the LSO noted.
"In the context of COVID-19, if lawyers and paralegals choose to change their means of client communication, they should consider notifying clients about the alternative means of communication that they intend to use as soon as practicable," said the LSO's notice.
The LSO also directed lawyers to remember that not every client who needs to be identified also needs their identity verified (i.e., actually looking at an original identifying document from an independent source). So, the law society said, it will "interpret the requirement that lawyers and paralegals verify the identity of their client face-to-face as not requiring the lawyer or paralegal to be in the physical presence of the client." "Verification of client identity occurs face-to-face unless [the] individual whose identity is being verified is present in Canada and an attestation from a commissioner of oaths or other guarantor is provided," said the LSO's practice guidelines. "Or, [the] individual whose identity is being verified is not present in Canada and verification is provided by an agent."
Working from home will not ease the burdens on lawyers who must keep client information confidential and delegate to non-lawyers, the LSO said.
"In the event that lawyers or paralegals are unable to continue to manage their practice due to illness, they should have a Continuing Power of Attorney for Property including Law Practice in place," the LSO added.
The law society said that lawyers and paralegals using video conferencing with clients should:
Confirm the client's consent to proceed in this manner.
Ask that all individuals in the remote location introduce themselves.
Ensure that there is no one else at the remote location who may be improperly influencing the client.
Make sure that audio and video feeds are stable and that you can hear and see all parties.
Where identification is produced to support verification of identity, ensure that a copy of the document is sent to you in advance of the online meeting and that when it is produced that the entire document is visible and legible.
Determine how to provide the client with copies of the document executed remotely.
Confirm your client's understanding about the documents they are executing and provide adequate opportunity for them to ask questions during the video conference.
Maintain detailed records including: date, start and end time, method of communication, identity of all present, and minutes of content of meeting.