Kinsinger won 2019 Bora Laskin Prize for writing best paper on law, religion and society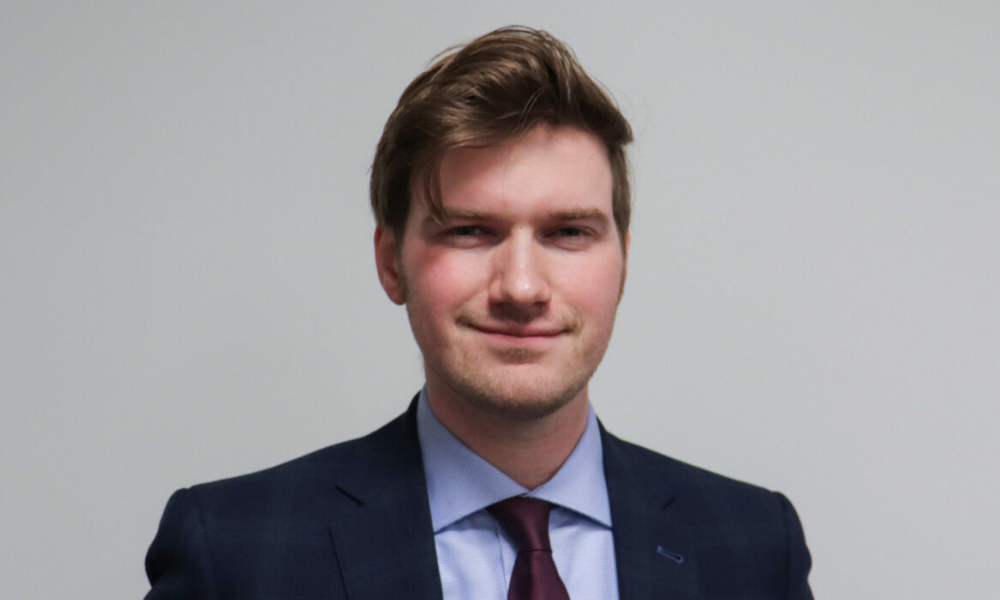 The Runnymede Society, a project of the Canadian Constitution Foundation, has announced the appointment of Kristopher Kinsinger as its new national director.
Kinsinger worked alongside Mark Mancini, the previous national director, and the rest of the Runnymede team as he adapted into his new role over the summer months, said a news release. Kinsinger intends to keep developing and expanding the organization while abiding by its guiding principles of constitutionalism, freedom and the rule of law. The Ontario-based lawyer works part-time as counsel with Jordan Honickman Barristers.
Kinsinger has served as a member-at-large and secretary of the Ontario Bar Association and Canadian Bar Association's constitutional and human rights sections and as the student representative and assistant secretary of the board of directors of the Christian Legal Fellowship, the country's national association of Christian lawyers and law students. He has written for The Globe and Mail, the National Post and The Supreme Court Law Review.
Kinsinger articled with Miller Thomson LLP in Waterloo, Ontario and obtained admission to the Ontario bar in 2020. He has been completing the requirements for his LLM from McGill University's Faculty of Law. In 2019, he earned his JD from Osgoode Hall Law School, where he received the Bora Laskin Prize for writing the best paper on the subject of law, religion and society.
While at law school, Kinsinger was a contributor and co-managing editor at TheCourt.ca, Osgoode's student legal blog. In 2018, he founded the Osgoode Charity Law Association, the law school's first official club focused on the study and practice of charity and not-for-profit law. He represented the law school at the Wilson Moot in 2018 and at the Laskin Moot in 2019.
Runnymede expressed gratitude to Mancini's efforts with the organization and assistance with the transition. Runnymede will continue to post news and announcements as the 2021–2022 academic year continues.