OBA will carry on the initiatives of current president Charlene Theodore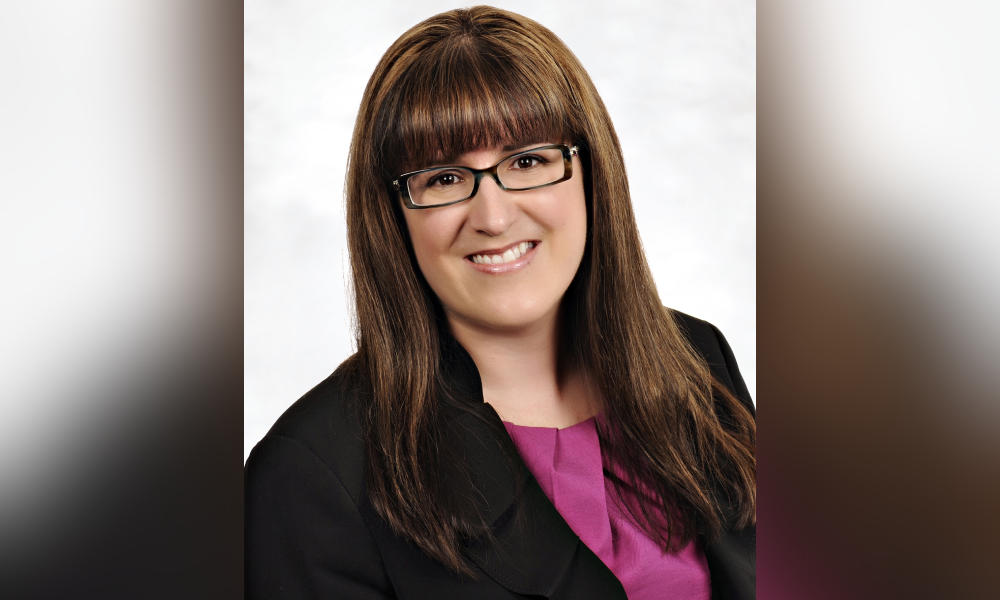 Having grown up in Northern Ontario, away from the province's major urban centres, the new Ontario Bar Association president says she plans on using her term to make regional differences irrelevant in the accessibility of OBA's services.
As commercial litigator Karen Perron steps into the role vacated by Charlene Theodore, for the first time in the OBAs 114-year history, a Woman president will pass the baton to another woman. Ranjan Agarwal, head of the class actions practice at Bennett Jones, steps into the batter's box as 1st vice-president. Kelly McDermott, senior solicitor at the Regional Municipality of Durham, has been named 2nd vice-president and will take the presidency in 2023. They will assume their new roles Sept. 1, for the 2021-2022 term.
A proud Franco-Ontarian, Perron is partner in the commercial litigation group at Borden Ladner Gervais LLP and practises in Ottawa.
"Being from a small community, I sort of found myself as a fish out of water in Ottawa," says Perron. "And I became involved with the OBA from the outset of my career. And I've found that it's been an invaluable tool for me, as I not only started my career, but also as I've progressed through the profession."
"So when I ran for president… the primary reason I wanted to run was because I wanted to give back to an association that has given me so much."
During her presidential term, Perron will launch OBA Link, an initiative with a regional focus. It is intended to allow every OBA member the ability to "tap directly into and gain full advantage of the power, the expertise and the opportunity found in the OBA community," wherever in the province that member is located, she says.
"We're taking an innovative approach to customize, centralize and convenience service to members in all areas of Ontario."
While the regionally specific traditions, issues and challenges will be relevant to how the OBA builds these services, whether lawyers are in Thunder Bay, Toronto, in rural or urban areas will be "entirely irrelevant" to their ability to access services, Perron says.
"Essentially, how I would summarize OBA Link is, wherever you are, whatever you need, whenever you need it, the OBA serves the whole lawyer across the whole province – from dusk to dawn, from desk to doorstep, in and outside the practice of law," she says.
OBA Link will follow the footsteps of the mandates of previous OBA presidents, including Colin Stevenson and Quinn Ross, says Perron.
Perron also plans on continuing the work of her predecessor, Charlene Theodore. The in-house counsel for the Ontario English Catholic Teachers' Association has wide experience practising labour, employment and human rights work, and launched the program Work that Works. The initiative focused on building productive, healthy and inclusive workplaces in the legal profession. Last September, Theodore told Law Times Work that Works also addresses mental health issues, reconciliation with Indigenous peoples and how to harness innovation and technology to improve the Justice sector.
"We've learned so much from Charlene Theodore's 'Work that Works' mandate, and the reimagining of our legal workplaces,' she says.
"She's helped provide our members with tools, education and other resources to help them take advantage of the changing world and build optimal workplaces where everyone can thrive and be successful. My mandate will be continuation of that work, as well as the innovation and leadership that the OBA has shown during the pandemic."
Perron and her successors will also each introduce their own performance target every year, in line with Theodore's Not Another Decade initiative, a ten-year commitment to move the dial on equality diversity and inclusion in the legal profession.