Profession should move past continuing to argue for D&I's 'unimpeachable business case'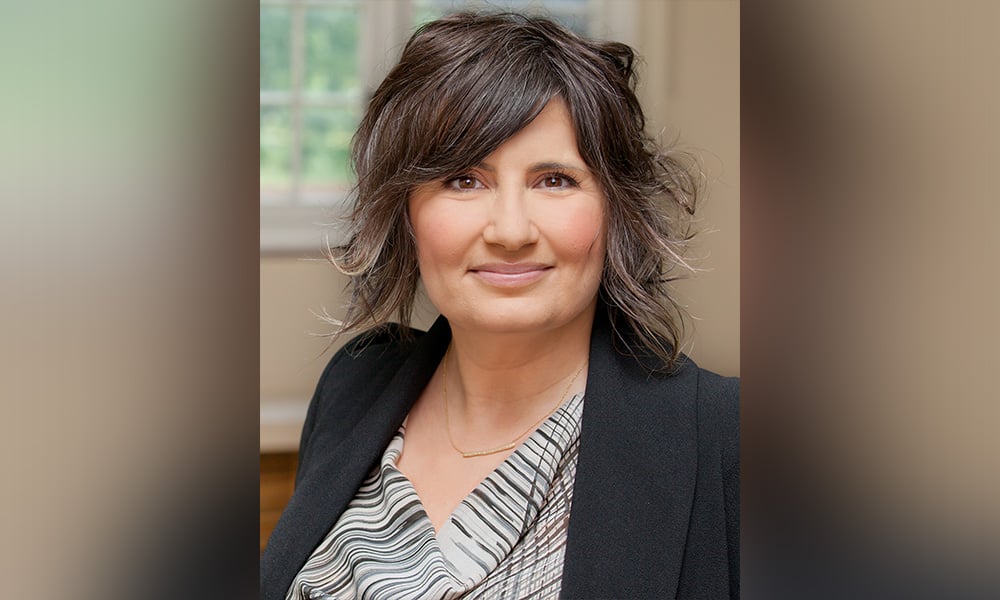 In 2021, with near consensus on the bottom-line benefit to diversity and inclusion, rather than continuing to merely argue in its favour, law firms must take genuine action to cultivate belonging and enhance the acquisition and retention of underrepresented groups, says Nikki Gershbain, chief inclusion officer at McCarthy Tétrault LLP.
In October, McCarthy's Inclusion Now won the Bereskin & Parr Award for Diversity Initiative of the Year at the inaugural Canadian Law Awards. Nominations are now open for next year's awards. Open to all Canada-based law firms and legal departments, the nominees will be judged on the concrete steps they took to promote diversity and inclusion in the legal profession.
Though there remain some outliers in the legal field, Gershbain says there is near universal recognition of D&I's "unimpeachable business case:" Diverse teams perform better, inclusion enhances a workplace's profitability and diversity is increasingly a client demand.
"At this point, for this work, I think we don't really need to continue to make the business case. It's very, very simple," she says.
"All of the research points in this direction. So as a result of that, increasingly, I do think there is a consensus that we need to move away from continuing to build the case, to now activating it."
The new year brings a pressing need to act on five key issues, says Gershbain. One, organizations must systematically tackle the, often unintentional, structural biases and barriers in workplaces. Two, ongoing action is necessary to address the underrepresentation of women, including all who are female identified, many of whom will face exacerbated challenges to advancement due to membership in more than one equity-seeking group. Three, the profession needs greater transparency in sharing the numbers and progress on D&I. Four, unless there is more accountable top-down leadership, including resource investment, an organization's D&I program will only achieve modest improvements. And finally, as the saying goes, "nothing about me without me," working within communities is essential to understanding the appropriate tactics and solutions for the issues facing members of a particular community.
"I would use the elevation of the Black Lives Matter movement as a great example of this," she says. "Organizations cannot be developing solutions and tactics without consulting with the community to see what the community says the problems are and what the solution should be."
The community outreach should involve stakeholders within the organization, as well as meaningful connections and partnerships outside of it, says Gershbain.
A law firm's D&I approach must be action-oriented and authentic, and 2020 provided a valuable cautionary tale as to why, says Gershbain. After the killing of George Floyd in May, corporations, businesses and other organizations presented statements expressing their opposition to anti-Black racism and solidarity with the Black community. There was a backlash because of the perception that, in some cases, these statements were performative and in the interest of reputation management, not allyship.
"Businesses and law firms started to recognize that if we want to put ourselves out there as inclusive, if we want our brands to be inclusive, and if we want to stand in solidarity with equity seeking groups who experienced barriers, whether those barriers are anti-Black racism, or anti indigenous racism, or transphobia, or homophobia… there has to be genuine action internally," she says. "You cannot position yourself, I think, as standing in solidarity with communities if you haven't done the work in your own workplace to create an inclusive, bias-free culture."
Increasingly, organizations are supplementing their understanding of the importance of inclusion with belonging, says Gershbain. With knowledge of the demographic composition of a workplace, inclusion surveys can be used to invite employees to share their experiences of inclusion and belonging at work. Cross-referencing with demographic data, organizations can then identify patterns of inequality or exclusion within a workplace, whether some groups are more or less likely to "feel seen and valued and respected," and then target inclusion initiatives accordingly, she says.
"And the advantage of belonging is that it creates loyalty by employees. It allows people to focus on their work and not have to focus on experiences of discrimination, unintentional bias, microaggressions, and so on," says Gershbain.
There are still members of the legal profession who have not bought into the "inclusion project," says Gershbain. But it would be hard to find a large law firm in Canada which does not recognize an "authentic, meaningful, concrete" commitment to D&I is necessary to "remain relevant, competitive and to be in a position to bring in the best talent and to bring in clients," she says.
Scott MacKendrick is partner and litigation-group member at Bereskin & Parr LLP. As part of the Canadian Law Awards, MacKendrick moderated the panel: Ideas and Concrete Actions for Advancing Access, Equality, and Inclusion in Today's Legal Profession.
It was a tumultuous and trying year, but a point of pride for the D&I movement in 2020 was that, in spite of it all, the profession did not place D&I on the backburner. says MacKendrick
"These initiatives in the [equality, diversity and inclusion] space continue to move forward – in a virtual world."