CEO Hugh MacKinnon praised her leadership skills and vision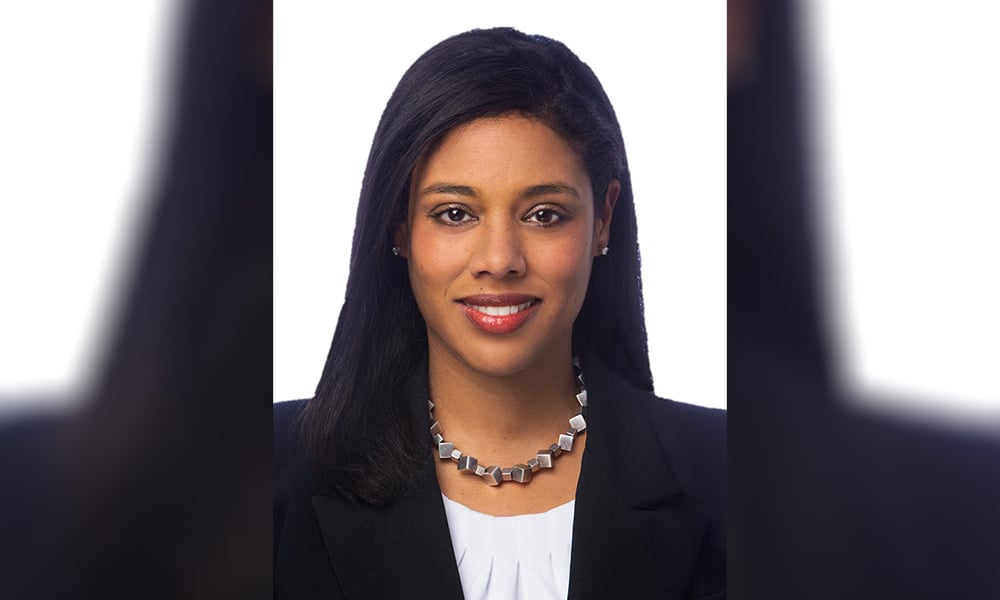 As a lawyer, Dominique Hussey strived to reach a deep level of understanding for her client's business, emulating that of an in-house counsel.
It's that level of focus she now hopes to apply as vice chair and Toronto managing partner at Bennett Jones LLP.
"In my litigation practice, I've dealt with a number of different people— experts — in different industries. And I think this has given me a very deep understanding about how various clients work," she says. "And I think I will have to have the deep understanding not just of the clients' businesses but of the Bennett Jones business in my role."
The firm, which has offices in Calgary, Edmonton, Ottawa, Toronto, New York and Beijing, appointed Hussey as vice chair on May 12. She joins as the third woman leading a Bennet Jones office, counting former Competition Commissioner Melanie Aitken in Washington, DC.
As a professional defender of ideas, intellectual property litigator Hussey says her record of team leadership also revolves around being open to ideas.
"I've managed to develop an open relationship with the various clients with whom I've worked, and I felt very free to ask them questions about their business," she says. "Because I've done quite a bit of patent litigation, I have been very focused on minute details that others might not want to focus on. And I also have been able to see the forest for the trees. That's a skill that I think that I've developed and also one that I think will be important to maintaining a vision for the Toronto office."
Hugh MacKinnon, the chairman and CEO of Bennett Jones, praised Hussey's leadership skills and vision in the firm's announcement. Known for her work on pharmaceutical and biotech patents, Hussey was also leading the intellectual property litigation practice group, co-heading of the firm's innovation, technology and branding practice group, and served as the lead director of the firm's partnership board for the past four years.
"It really is a culture of collegiality and respect. I believe that everybody knows that if they're there it is because they have an essential role. And I believe that everybody knows that they have a voice. And I'm hopeful that they know not just that their voices will be heard, but also that they will be listened to. And that's a culture that I plan to guard very jealously in my role," she says.
"I have developed a style . . . . that conveys that I am very open to hearing from experts — hearing from people who do not think that they are as experts — listening to them and never failing to listen to a person who says, 'I have an idea.'"
Hussey also leans on a background doling out regulatory advice to clients and doing advisory and risk management work.
As the economy adjusts to the effects of the COVID-19 pandemic, Hussey says the firm is ready to respond by shifting its practice groups to match client industries. That reflects, she says, the firm's long-term "disciplined growth" approach and the leadership of predecessor Stephen Bowman, who held the role for 13 years and remains vice chair and managing partner of people and talent at the firm.
"I think this laser focus on excellence and clients' needs is something that emanates naturally as a result of the focus our lawyers, and other members of our teams, have decided to undertake," she says. "I think there's a very human aspect of dealing with clients. And I believe the COVID crisis has really highlighted that there's business — but there's an important human element, and they are not divorced from each other. And I think the focus Bennett Jones has historically had on its clients will really shine in the current circumstances."