OBA Link will provide members easy access to the tools they need to innovate their practices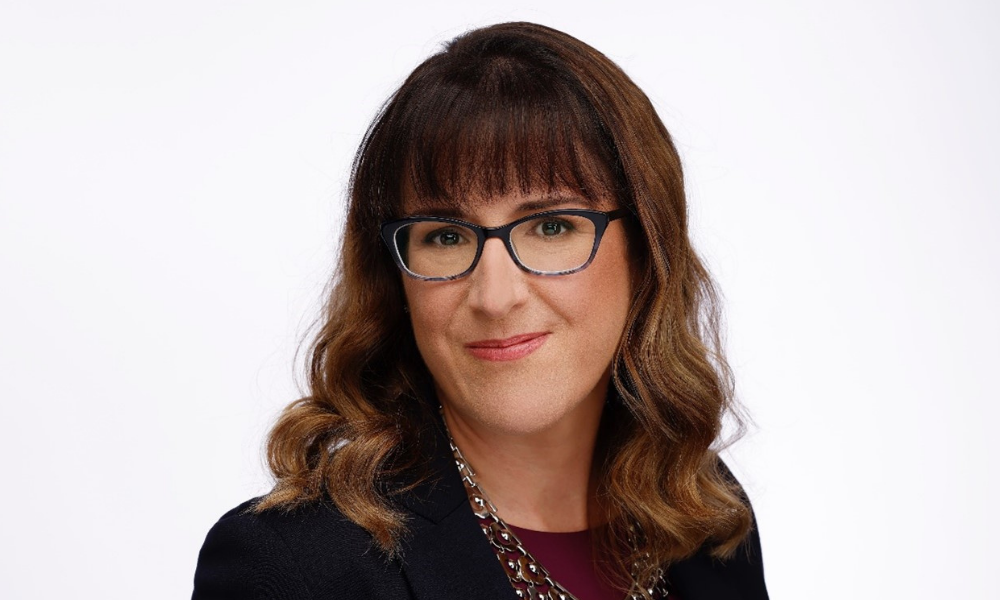 Karen Perron, the new president of the Ontario Bar Association (OBA), says she is on a mission to improve the connectivity of members across the province through her new initiative, OBA Link, and to increase equality, diversity and inclusion (EDI) meaningfully.
Perron, commercial litigator and partner at Borden Ladner Gervais LLP, assumed her new role as OBA president on Sept. 1 for the 2021 – 22 term, "making her the OBA's 11th woman president," said the OBA website.
Perron said in the official OBA press release that the OBA has quickly and effectively responded to the growing needs of lawyers across Ontario over the past year, and with more changes coming and connections "more critical than ever before," She is "happy to be on a mission that will harness and make the most of the power, expertise and opportunities available in the OBA community."
Perron says she will be "building" on the work of former OBA President Charlene Theodore's Not Another Decade initiative, which is "the OBA's 10-year pledge to executing "demonstrable, systematic and sustainable change" when it comes to equality, diversity and inclusion."
The OBA committed to "moving the dial" of EDI in a "meaningful and measurable fashion" by presenting an annual performance target every year for 10 years; Perron says she will be introducing a performance target to adhere to the OBA's commitment as her mandate evolves.
She says that Ranjan Agarwal, the new first vice-president, and Kelly McDermott, second vice-president, will continue this mandate as her successors and during their tenure as president.
Perron says her mandate for the year is the OBA Link initiative designed to "enhance the connectivity of members across the province with each other."
"OBA Link is the embodiment that the OBA isn't just a lawyer's home away from home. It's their home wherever they are," she says. "Through Perron's OBA Link initiative, OBA members will easily access the tools they need to thrive anywhere within the rapidly modernizing world of law."
Perron says, "the OBA Link and the new Lawyers Link app that is also being launched will provide members easy access to the services, tools and information they need to innovate and adapt their practices to become more modern, productive and accessible."
"Essentially, where a lawyer lives and works, the needs and culture of that region, will be highly relevant to the way tools and services are built, but where a lawyer lives and works will be irrelevant to their ability to access them."
Perron, who has been a part of the OBA since the onset of her career, began on the Young Lawyers Division in the executive east section. Afterward, she ran for council and joined other committees such as the Law Day Committee before pivoting towards running for board positions.
"Throughout this journey, I've benefitted firsthand from the provincial outreach of the OBA to build my network, and also work with amazing people province wide along the way, many of whom have become great friends."
Perron says she always utilizes the tools and services of the OBA to be a better lawyer and advocate for her clients. "So when I ran for president, I knew that I wanted to enhance and showcase the OBA's unparalleled ability to outreach to lawyers in all of our regions across our province, and the OBA link is how I hope to do that."
Born in northern Ontario to small business owner parents, Perron says she has always appreciated the importance of community support. "The work I do has always been focused on connection and the importance of community," she says. I think that's always been the lens through which I have viewed my involvement in the OBA, and the desire to continue that is what led me to run for president."
"Wherever you are, whatever you need, whenever you need it," she says. "The OBA serves the whole lawyer across the whole province, from dusk to dawn, from desk to doorstep in and outside the practice of law."