The initiative aims to increase visibility and to provide a network for these women lawyers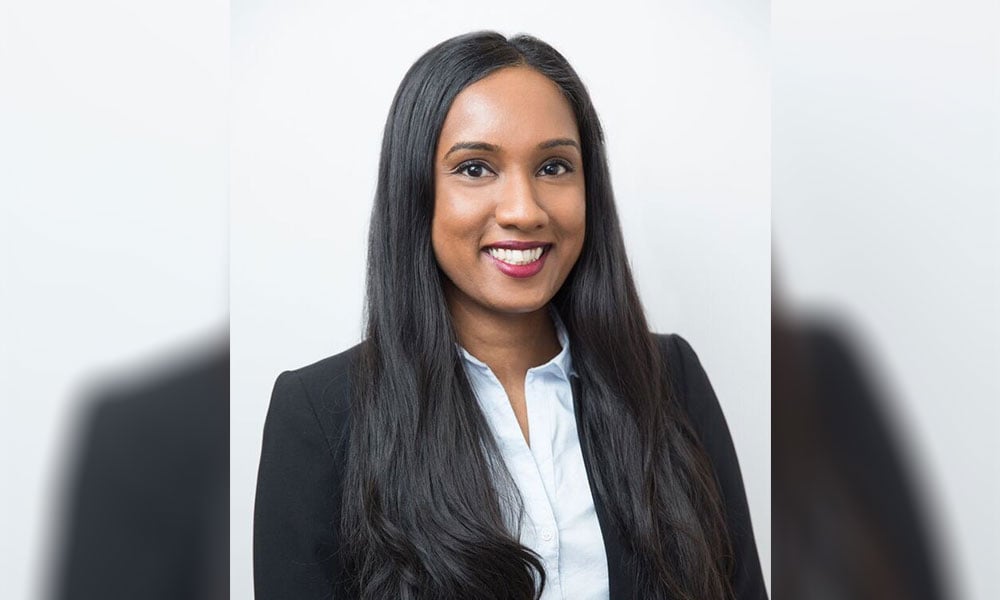 A referral network was created last month, seeking to increase visibility among women lawyers in Ontario who are sole practitioners, social justice lawyers or members of small firms.
Thijiba Sinnathamby, principal lawyer of TSJ Law, was inspired to create Her Legal Network after she launched her own practice in January. Having zero clients to start, she immediately grasped the need for a strong referral network.
While Sinnathamby was on maternity leave, she reached out to women lawyers in a similar position, aiming to gain insight on what obstacles they faced and how they managed to achieve work-life balance. "I found that over 95 per cent of them said the majority of their business came from referrals from other lawyers and law firms," she says.
Back in June 2019, Lenczner Slaght Royce Smith Griffin LLP announced that it was creating ReferToHer, a network seeking to increase referrals to experienced female lawyers, later collaborating with McCarthy Tétrault LLP to add corporate lists to its litigation lists.
Sinnathamby wondered why there wasn't a similar initiative for solo, small and social justice women lawyers in Ontario. "This is a group of women who could really benefit from having a network of lawyers they can refer files to and vice versa," she says.
Sinnathamby says that Her Legal Network is for everyone. With the help of other lawyers in the community, she is working hard to build the website's resource page and to expand the network's reach to lawyers, law firms and everyday Ontarians. She also hopes to partner with law associations to spread the word.
She says that feedback on the website has so far been positive. "There has been a tremendous amount of support shown by legal professionals in general with many of them expressing how they wish they had a similar network when they opened up their practice," she says.
In the course of her work with TSJ Law, Sinnathamby focuses her practice on all aspects of estates and family law in Oakville and Toronto.