Lenczner Slaght is releasing a list of experienced female lawyers with the aim of increasing referrals to Canadian women in the legal profession.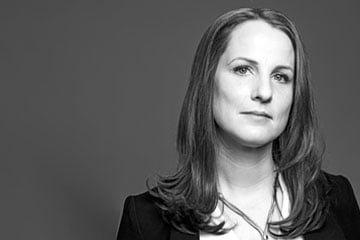 Lenczner Slaght is releasing a list of experienced female lawyers with the aim of increasing referrals to Canadian women in the legal profession.
The list, called ReferToHer, includes lawyers who work on class actions, public law, professional liability and estates, as well as litigators who focus on files in the commercial, employment, securities, intellectual property and insolvency arenas, Lenczner Slaght said in the announcement of the initiative.
"Referrals are our lifeblood in all the different litigation practice areas we've listed," says Shara Roy, a partner at Lenczner Slaght. "We wanted to make sure the list was circulated to them to begin with."
The firm said it worked with the senior female lawyers both in and outside Lenczner Slaght to make sure the lawyers listed could "confidently" take on the work. The list is not a ranking or membership, the firm said, but, rather, a more systematic way for lawyers to jog their memories and consider unconscious bias when making a referral, says Lenczner Slaght partner Sana Halwani.
The link for the list isn't available on web search, but it can be accessed with a link that will be shared on social media on Monday, lawyers who worked on the project say. Anyone on the list, whether they work for Lenczner Slaght or not, can add another woman to the list.
Halwani says the list sprung from their anecdotal experiences of getting fewer referrals than equally experienced male colleagues — and their viewpoint was backed up by research.
For instance, Halwani and Roy pointed to a 2016 paper posted by The Criminal Lawyers' Association, which said that "a number of women felt that more senior lawyers, who happen to be predominantly male, did not refer clients to female lawyers in the same ways that they did to other men.
"Within this group, some mentioned that male lawyers often only referred clients to women that they thought could use a 'softer' approach or who they felt needed more 'hand holding' than what they themselves wanted to provide," the CLA paper said. "[It] was suggested that female lawyers were referred clients in fewer instances than their male colleagues and in cases where it was felt that the client was deemed 'too needy.'"
The broader issues facing women in their professional networks has made headlines both locally and internationally. For example, the Law Society of Ontario recently said that it would create a gender-neutral robing space. One supporter of the LSO's change told Law Times that, as a woman, she was excluded from the "discussions and networking and informal mentoring that goes on in the [men's] robing rooms."
Facebook Inc.'s chief operating officer and women's advocate Sheryl Sandberg said last month that senior men are 12 times more likely to hesitate to meet individually with a woman than a man, nine times more likely to hesitate to travel with a woman for business versus a man and six times more likely to hesitate before accepting a work dinner with a woman versus the same invitation from a man.
Halwani and Roy say anyone who identifies as female (whether or not that was their gender assigned at birth) is open to join the list as long as they are in Canada and are a partner, counsel or sole practitioner who litigates. Another person on the list who doesn't work for the same firm must also approve inclusion of new participants, they say.
Roy says Lenczner Slaght has been working on other initiatives to improve the role of women in the firm, including anonymized hiring and making sure women are represented in partnership.
"The idea is level the playing field: to make sure that, regardless of gender, the best lawyers are getting referred work. The intent is not to not refer to our male counterparts but make sure we are equally referring work to male and female colleagues," says Halwani.
"Women have had these networks for years. But it clearly is not enough," says Toronto litigator Angela Chaisson, who does not practice at Lenczner Slaght but says she supports the move. "We need our male colleagues and large firms to get on board — the lack of referrals to female counsel is not a 'female' problem, it's a problem for the entire profession. Lenczner Slaght is tackling this head on."
Chaisson says she would like to eventually see the project expand to include non-binary and gender expressive people.
"They too are excluded from referral networks because of their gender presentation, which needs to be addressed by the profession," says Chaisson.