Overall, in Canada, there was a 24 per cent decline in job postings compared with last year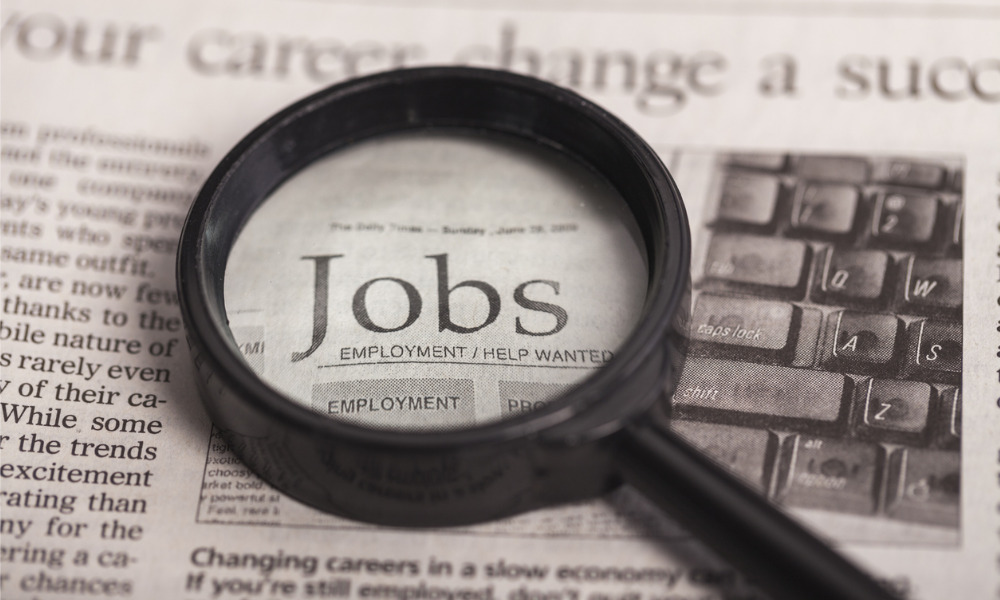 Job postings in the Canadian legal sector dipped by 25 per cent in March compared with same weekly data from last year, according to recent data from job-posting site Indeed.
According to the article, legal-sector job postings include jobs for lawyers, paralegals and legal assistants. The dip in job advertising comes as many sectors deal with fallout from the COVID-19 pandemic.
The economic impact of the COVID-19 public health response also includes a nationwide 24 per cent decline in job postings across all industries, compared with 2019, said an article titled "Trend in Canadian Job Postings Down More Than in the U.S.," written by economist Brendon Bernard for the Indeed Hiring Lab. The statistics are dated as of Mar. 27, though the article itself was updated on Mar. 31.
Bernard wrote that further data seems to suggest that the impact of the COVID-19 situation on labour is even more significant in Canada, as compared with its impact in the U.S. Compared with the year-over-year decline in job postings of 24 per cent in Canada, the U.S. had smaller decline of 15 per cent, as of the statistics dated Mar. 27.
"While initial claims for U.S. unemployment insurance hit a record level during the week of March 14th, Canadian Employment Insurance reportedly jumped even more on a per capita basis," wrote Bernard.