Recent ingenuity nothing new for stenographers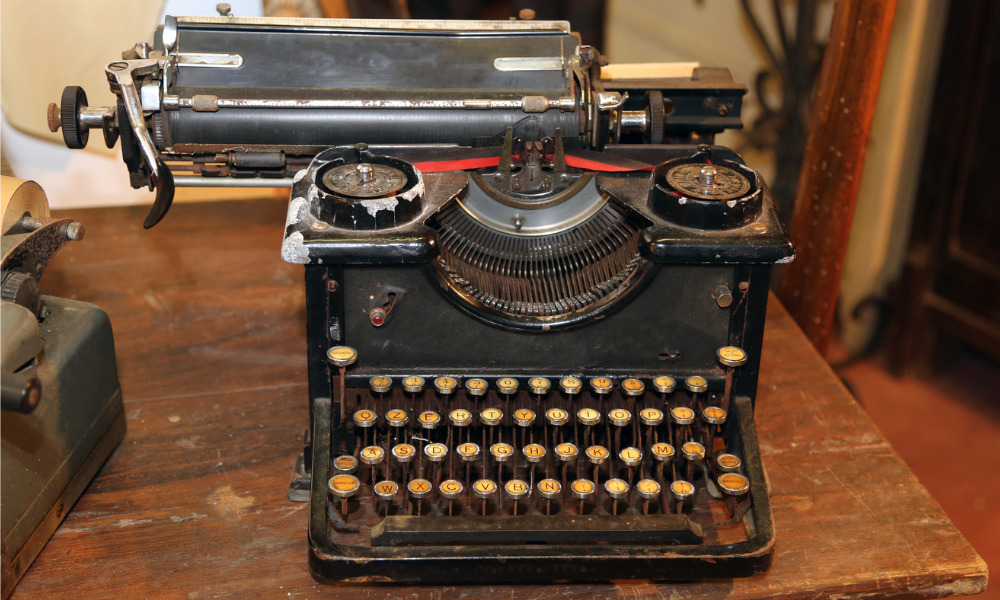 As the COVID-19 outbreak has closed courts, videoconferencing has become a must-have skill for lawyers doing more work remotely.
But while some lawyers are low on the technology learning curve, some Ontario stenographers and court reporters have years of experience working remotely on discoveries or swearing in witnesses through video, says Angela Gunn, owner of Barrett-Gunn Court Reporters Inc. in Newmarket, Ont.
"I think both the bench and bar should start taking care of the ecosystem. I see them implementing all kinds of directives around how to swear affidavits by video con — with lawyers and their clients. But I don't see any mention of how court reporters can swear in witnesses by video con. it's almost like they don't know we exist. It's so off their radar."
A long-standing shortage of new graduates from court-reporting training programs, paired with the province's decision to outsource all transcript production, has meant that Ontario court reporters' skills are in high demand — just not locally. Because of that, Gunn says the province's court reporters are frequently called upon for remote work internationally. That means videoconferencing has been a norm in the industry for a while, she says. Gunn says that while courts as far away as Asia have embraced remote court reporters, local litigators have been reluctant to adopt the services for holding an examination for discovery or on the commercial list — situations where relying on a voice recognition algorithm would be tricky at best.
"We've got such a history with the Ontario government. Frankly, I can see the disingenuous stance they've taken for years about modernization," she says. "We're hoping that COVID, first of all, is going to get lawyers to stop having an abstract conversation about tech and start having real conversations."
Gunn is also president of the Chartered Shorthand Reporters' Association of Ontario, which lays claim to the title of second oldest association of professional stenographic reporters in North America.
"We've been around since the war times. We've always been threatened with being taken over by technology. And the big difference with us is we stayed invested. We follow the U.S. trends."
Although it's a "language" that's been entrenched in the legal system for so long, lawyers aren't always aware of the advances being made in the field, such as real-time, on-screen captioning, says Gunn.
"It almost seems silly to do an article about video con. It's like the basic first step. I mean, lawyers could have huge savings by adopting video conference technology and we've been in it for years. Have very many people taken us up on it? Up until COVID, not really. And no wonder it's a scramble," she says. "This should have been in regular use long before COVID."
While lawyers have lamented being "beholden to potentially slow or unresponsive court reporters," Gunn says the situation created by COVID shows the importance of doing research and hiring the highest quality (and most tech-savvy) court reporters. She says it is no longer good enough to laugh off a lack of technological know-how as self-deprecation.
"Start using court reporting firms that have been — and are still — committed to technology and have decades of experience with tech . . . . it can be a game changer," she says.