Nijjar says scrutiny on accommodation bids pressures institutions to assess diverse health concerns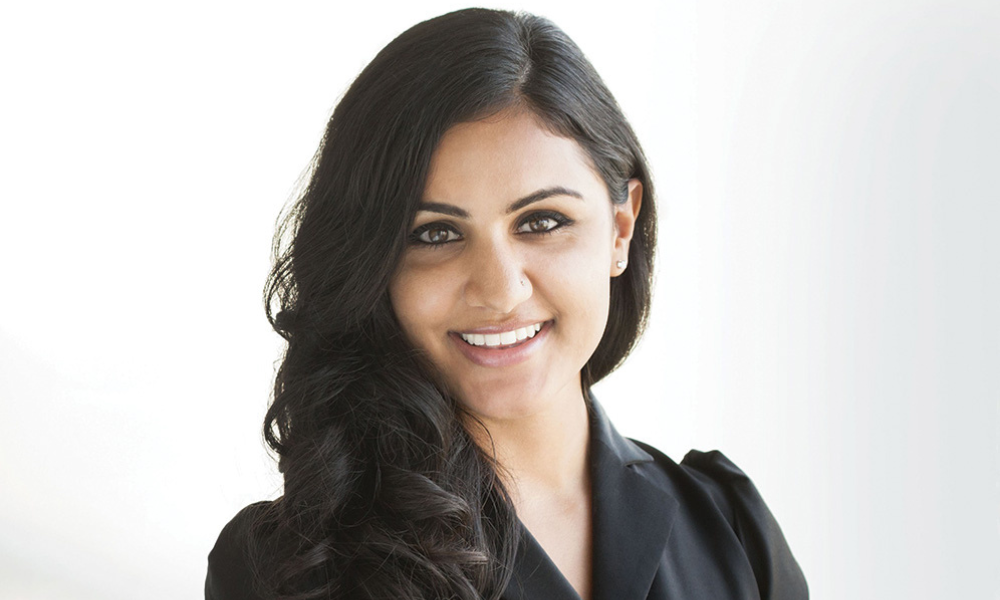 Disabled students at the University of Toronto law faculty have raised concerns about the university denying accommodation requests for virtual classes despite the prior shift to online learning due to the COVID-19 pandemic. Personal injury lawyer Sonia Nijjar says the increased scrutiny puts pressure on organizations to think about how to address different accommodation levels as health challenges and access to well-being are becoming increasingly diverse.
The tension between U of T law and disabled students raises a broader policy implication because things have changed naturally because of the pandemic, Nijjar says.
The Toronto Star reported that U of T law student Anushay Sheikh's legal education was short-lived after she requested accommodation from the school to access Zoom links for lectures when needed if she could not attend in person due to her disabilities. Sheikh said U of T law repeatedly denied her the request, leading her to file a human rights complaint against the university and drop out of the program altogether.
"For a school that speaks about diversity and inclusivity, I think they're doing very little to make sure that different communities can actually do well at their institution," Sheikh told the Star.
Elsie Tellier, president of the Disabled Law Students' Association at U of T, also informed the Toronto Star that accessing accommodations for remote learning or missed classes has been a significant issue for many students over the past year. Tellier said students who could miss class due to a mental or physical disability say their requests have been denied, often without adequate explanation.
Nijjar says it is interesting that the U of T law faculty has not provided information on how it complied with the Ontario Human Rights Code's first procedural requirement on assessing accommodation demands which involves looking at the individual circumstances of the request.
"The duty to accommodate suggests that the organization must consider and assess what accommodation somebody is asking for and if they decide to provide the accommodation, what that accommodation looks like."
The principles of accommodation are threefold, Nijjar says. "You must respect the dignity and right of the person seeking the accommodation. You must be willing to provide an individualized approach because there's no set formula for how to accommodate somebody who's asking for accommodation, and you must try to integrate and allow that person to fully participate if you are going to provide that accommodation."
A spokesperson at U of T informed Law Times that accessibility advisors with specialized training and skill manage disability-related requests for accommodation. The law school said its student accommodations committee facilitates disability-related accommodations, as recommended by accessibility services.
"Advisors conduct confidential intake processes, review medical documentation from health care providers and make individualized accommodation recommendations."
Nijjar says there is minimal information on how U of T law assessed accommodation requests. Still, media reports indicate that the university is not providing access to virtual classes or Zoom links for disabilities not related to COVID.
"It almost seems like a blanket denial and if the denial is based just on a one size fits all policy that says the only way we provide virtual access is if you have a disability related to COVID, I can see a real problem with that," Nijjar says.
She says a blanket denial does not comply with the obligations to assess each disability request for accommodation individually.
Because the legislation says an accommodation must be reasonable to the point of undue hardship, Nijjar says U of T law might defend its decision on the rationale that in-person instruction is an essential part of being a law student and that students cannot fulfill the requirements online. However, she says the problem with that perspective is that the university provides accommodation to people with COVID or complications from the virus.
"It's a difficult defence because you've determined those people can meet the essential requirements of what it takes to be a student, but you're saying that other people can't."
The U of T spokesperson declined to comment on the implications that led to the denial of Sheikh's accommodation request. The university said it does not comment on ongoing individual cases to protect the privacy of the parties involved.
The spokesperson wrote that the University of Toronto, including the law faculty, delivers academic programs through an in-person learning environment. "While the COVID-19 pandemic necessitated the introduction of remote learning options in 2020, these were exceptional and temporary measures closely tied to the pandemic situation."
Nijjar says U of T law would have to respond to the Ontario Human Rights Commission regarding Sheikh's application which could have implications regarding whether or not the student could be awarded damages.
"They may have to respond to many broad concerns that students might have which stem from an issue like this and the calling to change their policy."
Nijjar says accommodation demands are becoming increasingly relevant in universities, employment, and housing contexts.
"The duty to accommodate is going to be an interesting area in terms of developments because there are certainly different implications that have come out from the pandemic that makes us think about these issues in a unique way."