Two first-year students receive full scholarship for Indigenous law students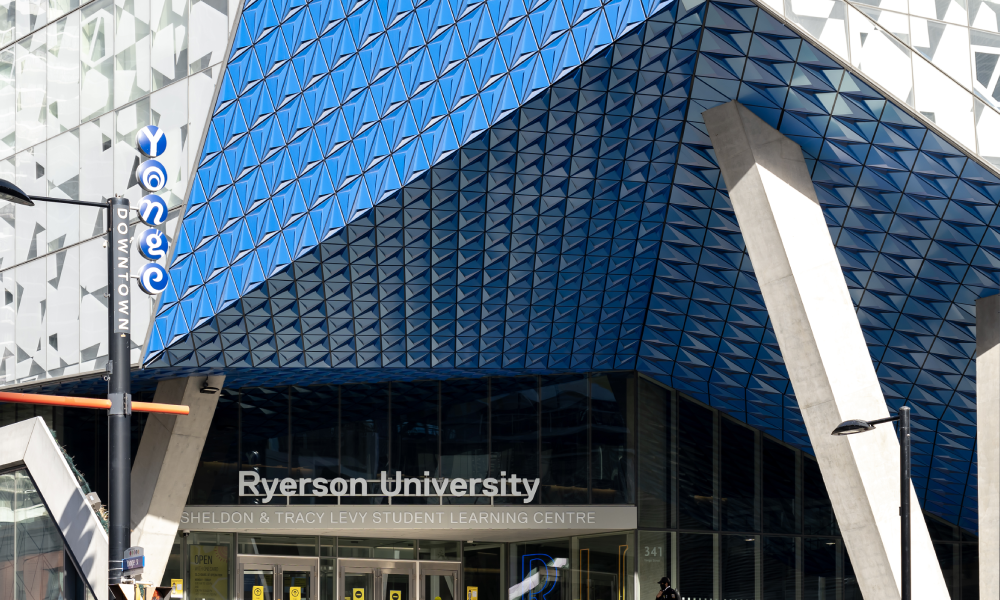 The Lincoln Alexander School of Law at Ryerson University has announced the academic administrative leadership appointments of Graham Hudson as associate dean, academic and of Sari Graben as associate dean, research and graduate studies.
Hudson has served as a member of the law school's Originating Committee, which sought to apply the university's focus on innovation, equity and entrepreneurial spirit to the development of the JD program's development; a cross-appointed faculty member of the law school since 2019; and JD program director since February 2021, said a news release.
In Hudson's new position, he will help offer academic and administrative leadership to work toward the law school's academic and curricular priorities and will oversee the JD program's development and delivery, including priorities connected to curriculum design, academic quality, learning goals and outcomes.
Graben, who joined the law school in 2016, was also a member of the Originating Committee, where she assisted in designing the JD curriculum, including the co-teaching model and parts of the Integrated Practice Curriculum, as well as interim associate dean, academic, research and graduate studies from 2020 to 2021.
Graben's role revolves around providing academic and administrative leadership to support the law school's research and graduate studies priorities; engaging in strategic planning; overseeing the implementation of externally-funded research projects; supporting new faculty members in attaining research objectives; and encouraging a culture of excellence in research and scholarship graduate, certificate and professional programming.
On July 5, Ryerson Today announced that two first-year students aiming to give back to their communities are the first to receive the full Torys LLP scholarship for Indigenous law students.
Kyle Kahgee, who grew up in the Saugeen First Nation community, seeks to bridge the gap between his community and the legal sphere and to use his degree to provide Indigenous individuals a voice.
"I hope my journey demonstrates to Indigenous youth that education is a way forward for our people to advocate for our rights and to help foster reconciliation," said Kahgee to Ryerson Today.
Devlin Williams, who is a recipient of two scholarships, aims to facilitate pathways for Indigenous and Afro-Indigenous students to strive toward a career in the legal field and to reduce the barriers to legal education that young people within his community are facing.
"By going into this field, I want to show the people in my community that law school is not unattainable and the possibilities are there," said Williams to Ryerson Today.
Four more first-year Indigenous law students will benefit from the full scholarship for the program's three years through Indspire's Building Brighter Futures program and will be supported by Ryerson and by Torys.
Indspire has extended financial support of more than $115 million to over 37,500 First Nations, Inuit and Métis students. The federal government has matched all Building Brighter Futures donations since 2004 so that Indspire can double the positive effects for students.
"Not only will [the new commitment] enable even more First Nations, Inuit and Métis students to embark on law- and justice-related studies, it also represents a renewed commitment to creating safe and vibrant spaces for Indigenous learners to pursue their dreams with a renewed emphasis on reconciliation in post-secondary settings," said Mike DeGagné, Indspire's president and chief executive officer, to Ryerson Today.
"The firm created this scholarship because we believe society is best served when these opportunities are available to everyone," said Matt Cockburn, managing partner of Torys, to Ryerson Today.