Scholarship program is named after Dale Lastman, chairperson of Goodmans LLP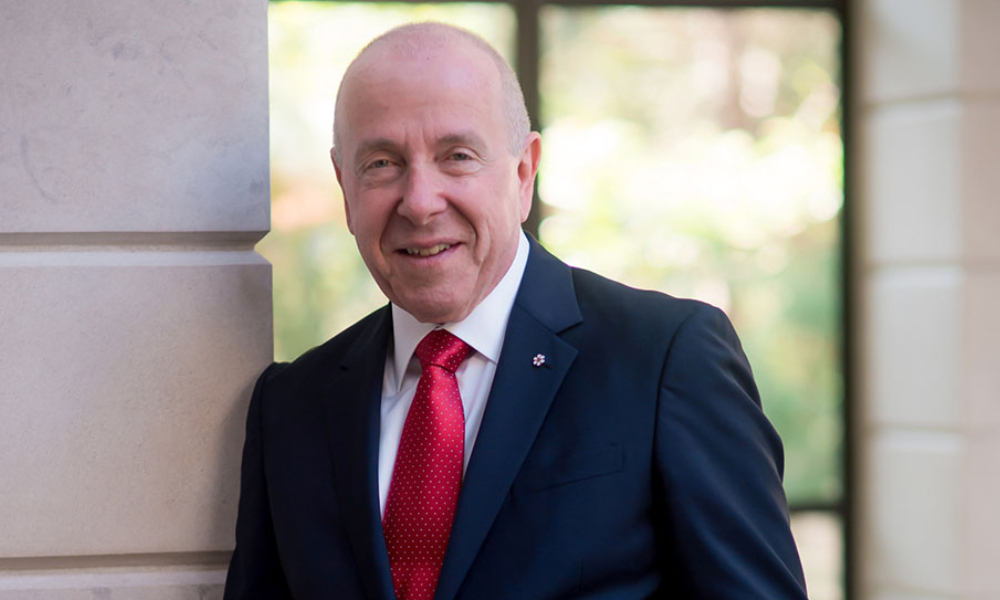 The Larry and Judy Tanenbaum Family Foundation has donated $1 million to Ryerson University's law school to establish the Dale H. Lastman Leadership Scholarships, marking the biggest single gift to the law school so far.
The new scholarship program addresses the financial need of current and future Ryerson law students and recognizes and encourages outstanding achievements and demonstrated leadership of law students in areas like community service, athletics or academics, said the law school's news release dated Apr. 20. The launch will support six students, with renewable scholarships then annually awarded to three new students thereafter, in perpetuity.
Larry Tanenbaum, chairperson and chief executive officer of Kilmer Group and chairperson of Maple Leaf Sports and Entertainment Ltd., named the scholarships after Dale Lastman, his friend and colleague. Lastman serves as chairperson of Goodmans LLP and as director of Maple Leaf Sports and Entertainment Ltd.
Last year, Nadir and Shabin Mohamed, members of Ryerson's board of governors and of the Ryerson Image Centre's advisory board, respectively, created a scholarship for students with disabilities, also named after and honouring Lastman.
"I'm very proud of what Ryerson law is doing to transform legal education, and am excited to help share that impact more broadly with the next generation of lawyers," said Lastman in the news release.
Tanenbaum expressed pride in supporting these scholarships. Of Lastman, Tanenbaum said that he "is a fitting role model for emerging lawyers, and I hope that the Dale H. Lastman Leadership Scholarships bring his contributions to corporate law, teaching and philanthropic giving to the attention of our future lawyers."
"We are so appreciative of the generosity expressed by the Tanenbaum family – this gift will help our students thrive in law school and equip them with the knowledge and skills needed to expand the reach of justice and innovate the legal profession itself," said Donna Young, founding dean of Ryerson's law school. Young added that such donations will assist the law school in working toward the promotion of a more just society.
The scholarship program's recipients for 2021 are Michelle Kosarnia, Alison Hansen, Arshad Auckbarallee, Shreeya Devnani, Manuela Jimenez Bueno and Nicholas Chai-Tang.
"This year has been equal parts challenging and rewarding, and I am grateful to the Larry and Judy Tanenbaum Family Foundation for their support and validation – I will not let you down!" said Chai-Tang, president of the Ryerson Law Students' Society.
Ryerson University's law school, which opened in September 2020, will be officially renamed as the Lincoln Alexander School of Law at an inaugural year-end celebration, scheduled to occur virtually this May 6.