Post-launch, Pro Bono Students Canada will have chapters in all of Ontario's nine law schools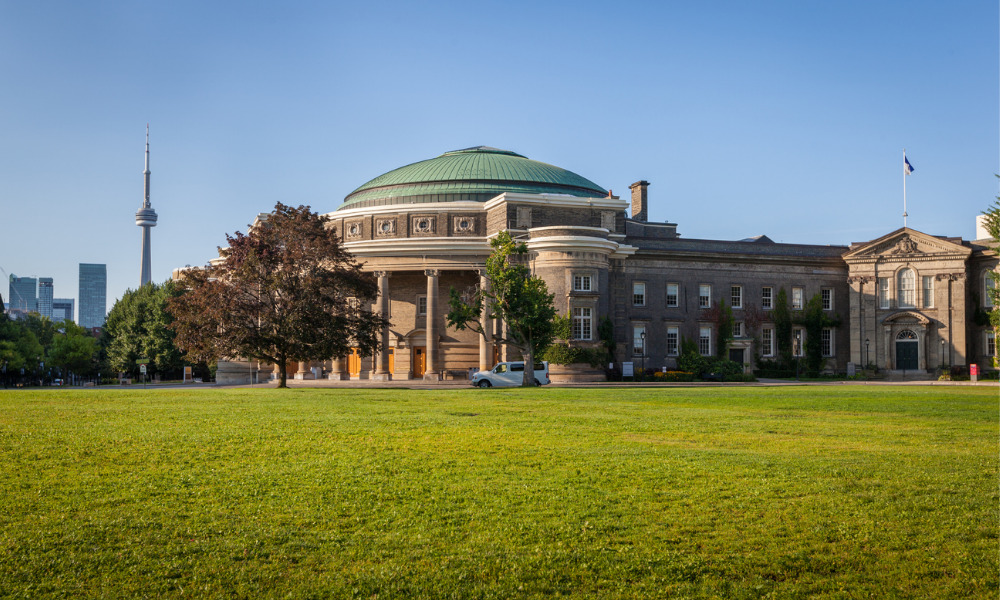 Prasanna Balasundaram is the new director of Downtown Legal Services, the community legal clinic and clinical education program of the University of Toronto Faculty of Law, replacing Karen Bellinger, a staff lawyer who has been acting director since August 2020.
Like Bellinger, Balasundaram has served as one of the legal clinic's staff lawyers, with seven years under his belt and with oversight responsibilities over the refugee and immigration division. As a litigator, Balasundaram has achieved positive results in test cases, law reform cases and constitutional challenges to the Designated Country of Origin regime and to the Safe Third Country Agreement.
Balasundaram has held leadership positions at the Canadian Association of Refugee Lawyers, at the Alliance for South Asian Aids Prevention and at the South Asian Legal Clinic of Ontario.
As a clinical educator and supervisor, Balasundaram has supported and evaluated case work for many students. He received his JD from Osgoode Hall Law School in 2006 and his LLM from the London School of Economics in 2008.
At Ryerson University's Faculty of Law, Pro Bono Students Canada has announced that it will establish a new chapter there this May. Following the launch, the organization will have chapters in all nine Ontario-based law schools.
Ryerson Law's new program coordinator will participate in the organization's annual National Leadership Conference, where student leaders will be trained on how to respectfully engage in the access to justice sector, and will work together over the summer with the organization's community partners and other chapters to plan future projects.
Ryerson Law's location in downtown Toronto will provide opportunities for collaboration on projects with the organization's chapters at the University of Toronto and at Osgoode Hall Law School, while Ryerson Law's technological focus will help its new chapter support communities beyond its immediate vicinity and improve the effects and reach of the organization's projects.
"With a longstanding commitment to building a more equitable and accessible legal system, the PBSC program strongly aligns with Ryerson Law's mission and represents a visionary model for delivering free and high- calibre legal services to underserved communities; enabling law students to gain practical experience in providing an agile response to client needs; and building a generation of leaders committed to expanding the reach of justice," said Donna Young, Ryerson Law's founding dean, in the news release..
"We are very pleased to welcome Ryerson Law to PBSC and we look forward to working together to advance PBSC's mission," said Jutta Brunnée, chairperson of Pro Bono Students Canada's national advisory board and dean of the University of Toronto Faculty of Law.
"As we celebrate our 25th anniversary, we are humbled to be expanding to Canada's newest law school, and heartened by the enthusiasm of Ryerson's students and staff," said Brittany Twiss, national director of Pro Bono Students Canada.
"This expansion will bring free legal help to even more people in need, while cultivating future pro bono champions and leaders in the legal profession serving the public interest," said Linda Rothstein, board chairperson of the Law Foundation of Ontario, which served as the organization's founding and principal funder.