Edward Iacobucci will step down Dec. 31.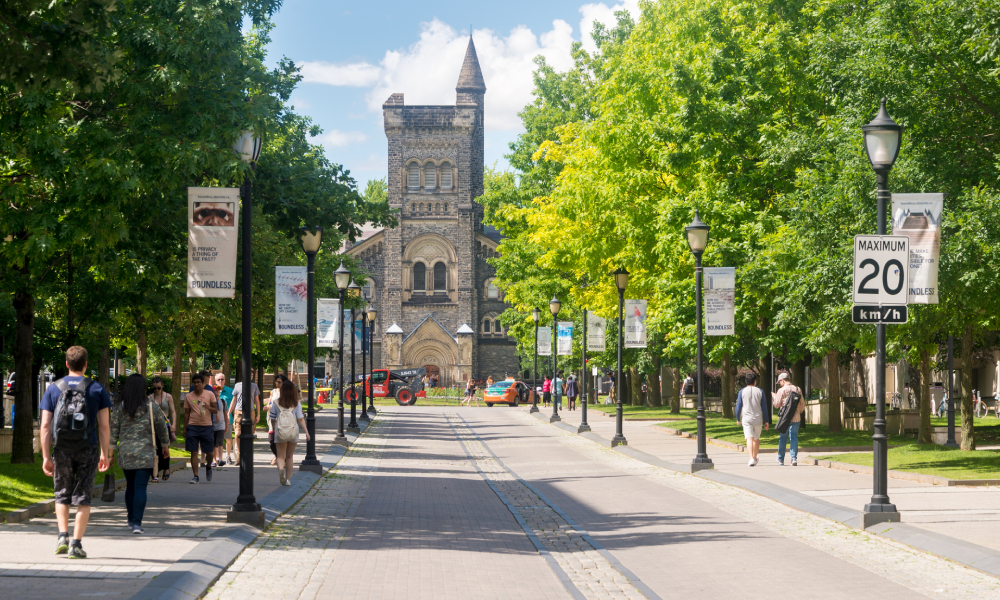 Jutta Brunnée will serve as dean of the University of Toronto Faculty of Law for a five-year term beginning Jan. 1. She will take the place of Edward Iacobucci, who will step down from the position on Dec. 31.
Brunnée first joined the Faculty of Law in 2000. She has served as a professor of law and as Metcalf Chair in Environmental Law. The University of Toronto has distinguished her as a University Professor, a prestigious designation shared by only a small percentage of faculty members.
The change in deanship comes in the wake of the scandal over the school's International Human Rights Program. The faculty advisory board of the IHRP resigned after Iacobucci was accused of rescinding an offer for the program's directorship to Dr. Valentina Azarova, a scholar of international law and human rights. Former IHRP directors, Carmen Cheung and Samer Muscati, alleged that Iacobucci's reversal came under pressure from a sitting judge on the Tax Court of Canada: David Spiro, a "major donor to the faculty," the Toronto Star reported at the time. Cheung and Muscati said Spiro's objection to Azarova stemmed from her work around Israel's human rights abuses in Palestine.
Brunnée, who previously served as the law school's interim dean, said she intends to draw upon her experience to further the law school's initiatives advancing "inclusive excellence." She said her work as interim law dean equipped her with "a really good sense of how important it is to talk to people, listen to people and build support for what you're hoping to do."
"Professor Brunnée is known globally for her influential contributions to public international law, environmental law and international legal theory," said Cheryl Regehr, the university's vice-president and provost, in the news release. Regehr added that the university recognizes Brunnée's leadership and her efforts to promote inclusivity, community and excellence.
Brunnée also served as associate dean of graduate studies, during which time she assisted in establishing the Global Professional Master of Law Program and in revitalizing the June Callwood scholarship program for Indigenous graduate students.
Brunnée's interests in teaching and research span the fields of public international law, international environmental law and international legal theory. She has written, co-written or edited seven books, as well as over a hundred articles, book chapters and reviews. Her textbook International Climate Change Law, published in 2017, received a certificate from the American Society of International Law. She has served as co-editor of the Oxford Handbook of International Environmental Law and as a member of the board of editors of the American Journal of International Law.
Brunnée has been chairperson of the Academic Advisory Board of the Max-Planck-Institute for International and Foreign Public Law and Scholar-in-Residence in the Legal Bureau of the Canadian Department of Foreign Affairs and International Trade. She has conducted a course titled "Procedure and Substance in International Environmental Law" for The Hague Academy of International Law.
Brunnée has also taught at McGill University, at the University of British Columbia, at New York University School of Law, at University of Auckland and at Université Panthéon-Assas (Paris II). Hailing from Germany, she obtained a law degree and doctorate in law from Johannes-Gutenberg Universität in Mainz and a master of laws degree from Dalhousie University.
In 2013, she was named a Fellow of the Royal Society of Canada, while in 2017 she was named an Associate of the Institut de Droit International.