Program will be called the Lincoln Alexander School of Law at Ryerson University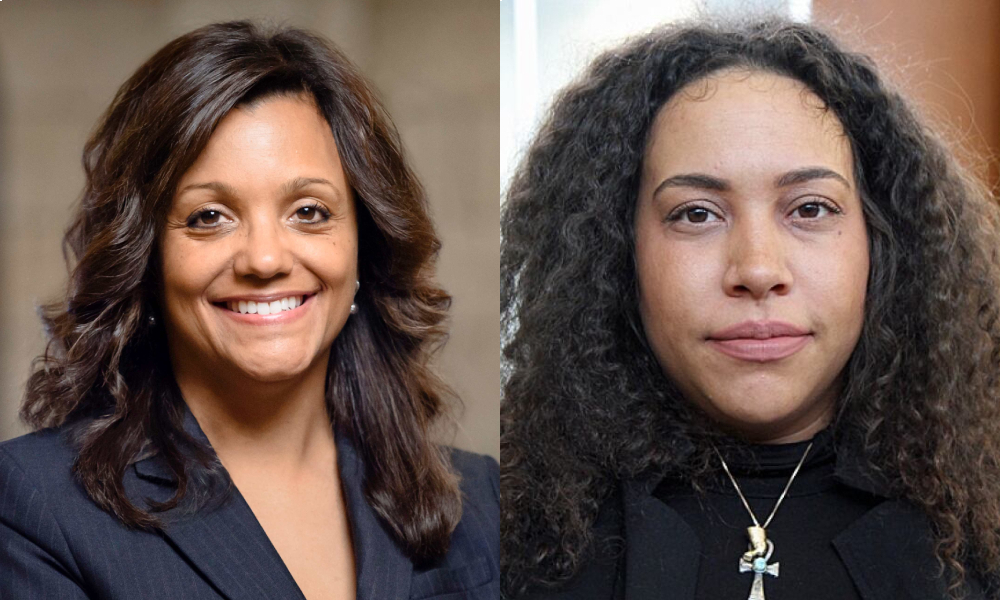 While the choice of Lincoln Alexander as the name of Ryerson University's new law school predated her tenure, Dean of Law Donna Young says the late lawyer, former member of parliament, federal labour minister and Ontario lieutenant-governor neatly fits the vision the school has of itself.
Ryerson recently announced its faculty of law will be renamed the Lincoln Alexander School of Law at Ryerson University, which will be made official at the school's inaugural year-end celebration on May 6.
The new law program wanted to embody the access to justice, diversifying of the legal profession, innovation, technology and entrepreneurship, that it saw as part of its mission, says Young.
"I think what they really wanted was somebody – a Canadian, a true Canadian, a very patriotic, proud Canadian who symbolized what Ryerson law was going to be, which is kind of tenacious, resilient, come-from-behind, right?"
Aside from Thompson Rivers and Lakehead, the Lincoln Alexander School of law is joining a cohort which has been around decades and sharing a city with two of the most prestigious programs. Alexander's life involved "coming from modest beginnings, making a name for himself and bringing people along with him," says Young.
Alexander was born in 1922 in Toronto. His mother, an immigrant from Jamaica, worked as a hotel maid and his father, who was from St. Vincent and the Grenadines, was a porter for the Canadian Pacific Railway.
"My grandfather came from very minimal means as a young person, and he just was someone who never gave up," says Erika Alexander. "He just thought that the opportunity should be there for him to pursue what he wanted. And so, regardless of the times, of him studying as a Black man, he never let that stop him."
When the Second World War came, Alexander worked as a machinist, making anti-aircraft guns at a Hamilton factory. In 1942, he joined the Royal Canadian Air Force, but poor eyesight kept him away from combat. He worked as a wireless operator and left the military as a corporal in 1945.
After the war, Alexander attended McMaster University, and then Osgoode Hall Law School. He graduated in 1953, worked a couple years in commercial and real estate law in Hamilton, before partnering with a criminal lawyer named David Duncan until 1962, according to his obituary in the Globe and Mail.
Alexander then went into business with an old McMaster classmate named Jack Millar, launching Millar Alexander Tokiwa and Isaacs. The Hamilton firm is still in operation as Millar Alexander Barrister & Solicitors.
After being appointed Queen's Counsel in 1965, Alexander shifted to politics. A Progressive Conservative under the leadership of John Diefenbaker, he lost his first election in the riding of Hamilton West. When he ran again and won in 1968, he was the first Black Canadian to serve as a Member of Parliament. He was re-elected four times.
In 1979, when Joe Clark became Prime Minister, he tapped Alexander to lead the Labour Department and become the first Black cabinet minister. The next year, he left federal politics to serve as chair of the Ontario Workers' Compensation Board. He held that position until 1985, when he became the province's 24th lietenant-governor, the first Black person to assume that role also.
Alexander had an extraordinary career, but as a grandfather he was "typical," says Erika.
"He was just a very fun person, very easy-going, very down to earth. He liked to garden. He liked to be at home with my grandmother," she says. "… he was just very encouraging person, a very loving person, very affectionate."
"I just think it's a wonderful honour that now there's a law school that's going to be named after him, just to continue on that legacy and continue on that recognition of who Lincoln was."