Created in 1986, the David Walter Mundell Medal recognizes excellence in legal writing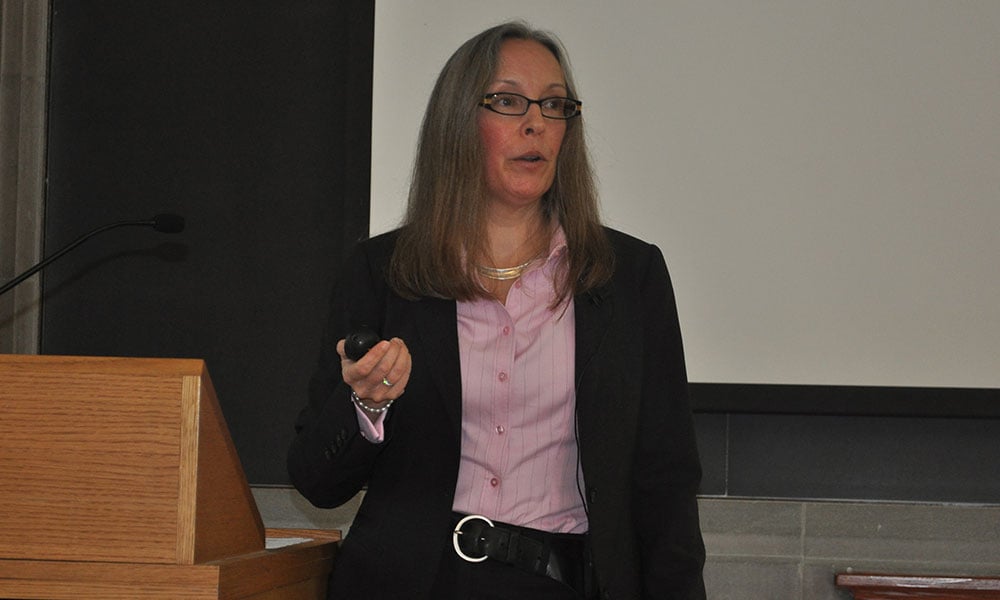 Gillian Hadfield, professor of law and strategic management at the University of Toronto, and David Tanovich, professor of law at the University of Windsor, won the 2019 David Walter Mundell Medal for excellent legal writing.
In the news release congratulating the winners, George Strathy, Chief Justice of Ontario and leader of the medal selection committee, complimented the awardees for how they managed to persuade "readers to consider their creative solutions to complex social problems."
With teaching experience in the areas of economics, technology and business as well as law, Gillian Hadfield's book, called Rules for a Flat World: Why Humans Invented Law and How to Reinvent It for a Complex Global Economy, explores how these fields can collaborate for a positive impact.
"In her ground-breaking and ambitious analysis, Professor Hadfield demonstrates how our legal system could be re-imagined to adapt to technological change," said Strathy of Hadfield, who is the inaugural Schwartz Reisman Chair in Technology and Society, as well as the director of the Schwartz Reisman Institute for Technology and Society at the University of Toronto, and holds a doctorate degree in jurisprudence from Stanford Law School.
Strathy described Tanovich's book, The Colour of Justice: Policing Race in Canada, as a challenge for readers "to examine systemic bias" and "to work towards more equitable solutions." The news release states that the book has been lauded by critics and has been often referred to by courts, commissions and academics.
Tanovich, who according to the news release "has written extensively on criminal law, legal ethics and systemic bias in the criminal justice system," has been involved in more than 90 criminal and constitutional cases as an appellate lawyer with Pinkofsky Lockyer in Toronto. In 2017, Tanovich was one of 89 persons elected as a Fellow of the Royal Society of Canada for that year.
The David Walter Mundell Medal, established in 1986 and named after the first director of the Ministry of Attorney General's constitutional law branch, was awarded by Attorney General Doug Downey upon the recommendation of a selection committee helmed by Strathy.