Anti-Slapp Cites Lawyer's Reputation Leiper, Tranquilli Appointed Judges Jackman Wins Writing Award Law Times Poll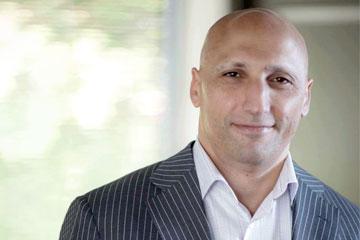 ANTI-SLAPP CITES LAWYER'S REPUTATION
Lawyer Alexander Dimitri Lascaris, who launched a defamation action after he was accused of supporting terrorists, was awarded $15,000 in costs for a successful appeal on March 4.
The Ontario Court of Appeal decision Lascaris v. B'nai Brith Canada, 2019 ONCA 163 surrounded Lascaris' Facebook comments on the Israeli government's treatment of a particular family, wrote Justice Ian Nordheimer, with justices David Doherty and Gladys Pardu concurring. In particular, Lascaris claimed an individual named Bahaa Alayan had been killed "extrajudicially," the decision said.
B'nai Brith Canada published an article saying that Lascaris has "used social media to advocate on behalf of terrorists who have murdered Israeli civilians."
"A lawyer's reputation is central to his/her ability to carry on their profession," wrote Nordheimer. "The fact that the appellant is no longer engaged in private practice does not mean that his reputation is still not of consequence. The appellant continues to represent clients on a pro bono basis."
David Elmaleh, a partner at McCague Borlack LLP and one of the lawyers who represented B'nai Brith Canada, declined to comment, citing the appeal period.
Alexander Smith of Henein Hutchison LLP and one of the lawyers representing Lascaris, said the firm was unavailable for an interview.
LEIPER, TRANQUILLI APPOINTED JUDGES
Lawyers Janet Leiper and Kelly Tranquilli will become judges of the Superior Court of Justice of Ontario, Justice Minister David Lametti announced on March 8.
Leiper, a Toronto sole practitioner at Janet Leiper Law, is a Law Society of Ontario bencher, a former chairwoman of Legal Aid Ontario and a former integrity commissioner for the city of Toronto. Tranquilli, a partner at Lerners LLP based in London, Ont., practised civil litigation, medical malpractice and personal injury litigation, insurance, appellate law and professional regulation, the announcement said.
JACKMAN WINS WRITING AWARD
Law professor Martha Jackman was awarded the 2018 David Walter Mundell Medal for excellence in legal writing, the Ministry of the Attorney General announced on March 8. Jackman, who teaches in the Common Law Section of the University of Ottawa's Faculty of Law, was lauded for her "extensive and powerful writing" on socio-economic rights, said the announcement.
LAW TIMES POLL
Candidates for the role of bencher at the Law Society of Ontario gave Law Times varied opinions on if and how a fee to support pro bono services should be incorporated into annual fees paid to the regulator. Law Times asked readers if they supported a levy to support Pro Bono Ontario.
At press time, 48 per cent responded that they supported a levy to support Pro Bono Ontario, as it would serve the public interest and enhance overall access to justice.
The other 52 per cent of respondents said they did not support a levy and this is not something in which the regulator should be involved.