Backlog 'should not be unnecessarily aggravated,' court says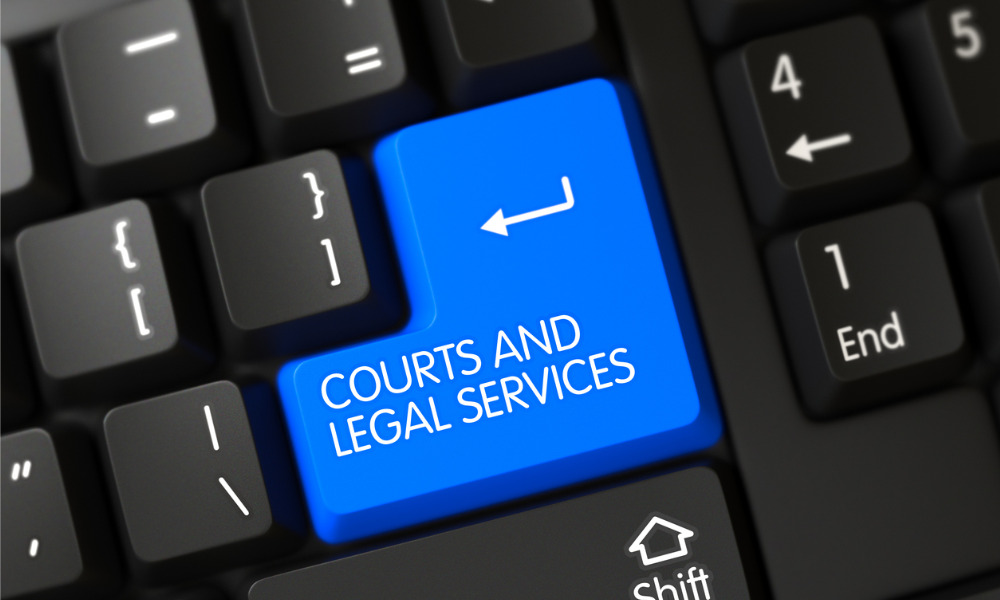 Ontario Court of Appeal Justice David Paciocco made the argument for hearing an appeal in writing in an April 3 decision.
Paciocco's analysis comes as litigators are wondering how their scheduled, in-person matters may move forward under new social distancing protocols aimed at slowing the spread of COVID-19.
"[It] is not in the interests of justice to overburden the court by adjourning matters that can be dealt with fairly, as scheduled. The backlog that will be created by cases that must be adjourned to protect the public and ensure fair hearings will be imposing and it should not be unnecessarily aggravated," wrote Paciocco in Carleton Condominium Corporation No. 476 v. Wong, 2020 ONCA 244.
The case was the subject of a teleconference in chambers on April 2 to determine if it should be adjourned. The parties could not agree whether to proceed without an in-person hearing or to adjourn the matter until September or early October.
Paciocco decided that it was "in the interests of justice to have the appeal proceed in writing." While Wong preferred in-court oral hearings, the condo corporation would have an advantage if a remote oral hearing proceeded instead, Paciocco said in the decision. Of particular concern was the fact that paper materials for the hearings, particularly Post-It notes, were stuck in the office, which was shut due to the COVID-19 pandemic.
"He is uncomfortable working with electronic documents because he is accustomed to working with paper and is only slowly building up the technical capacity for his law firm employees to work remotely," wrote Paciocco of the appellant, Wong. "In these circumstances, it would give the respondent a litigation advantage to conduct a full oral hearing, even by teleconference, since the respondent is not affected by similar limitations."
Paciocco ran through several of the legal issues presented by the appeal to determine whther it was suitable to be heard in writing, noting "the statutory interpretation questions raise narrow technical considerations," for example. Paciocco also noted that the alleged misapprehension of evidence, the limitation period, the sufficiency of the notice of lien and vicarious liability issues could all be examined "on the record" with assistance of written arguments.
The prospect of adjournment — i.e., of further delay — was also a factor for Paciocco, who said that Wong had already withheld "a significant amount" of condo fees, making it all the more timely to determine "whether the shortfall that these withheld payments have generated should continue to be borne by other members of the condominium corporation."
Paciocco instructed the parties "to file with the court the electronic copies of all filed documents sent to the appellant by sending them by email to [email protected]."