Programs aimed at preventing human trafficking and focus on Indigenous and Black young people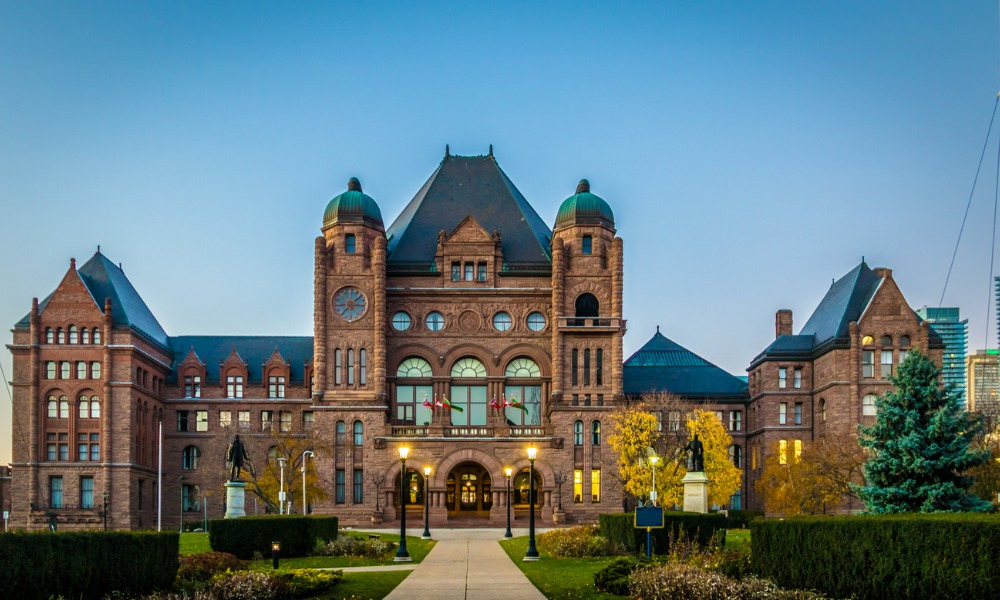 The Ontario Government is introducing 11 new programs aimed at steering young people away from gun violence, gang activity and victimization.
The initiative is part of the province's Guns, Gangs and Violence Reduction Strategy. The programs will be delivered by Black and Indigenous-led organizations and are intended for children and young adults, aged 12 to 29, said the Ministry of Children, Community and Social Services. Since 2018, Ontario and the federal government have invested $112 million in the Guns, Gangs and Violence Reduction Strategy.
"Protecting vulnerable children requires the partnership of all levels of government and all members of our communities," Krystle Caputo, the Ministry's director of media relations, told Law Times, "which is why, along with Ontario's Anti-Human Trafficking Strategy and Black Youth Action Plan we are giving young people and their communities the tools they need to stay safe, achieve their goals and be successful by addressing the root causes that make youth vulnerable to violence, gangs and human trafficking."
The new programs will be based in Toronto, Hamilton, London, Six Nations of the Grand River, Ottawa, Thunder Bay and Kenora. The programs being launched are the Afro Canadian Caribbean Association, Atlohsa Native Family Healing Services, Arab Community Centre of Toronto, Dixon Hall, Ganohkwasra Family Assault Support Services, Minwaashin Lodge-Aboriginal Women's Support Centre, Nishnawbe-Aski Legal Services Corporation, Treaty Three Police Service, Tungasuvvingat Inuit, Urban Rez Solutions Social Enterprise and Uzima Women's Relief Group International.
Many of the programs focus on human trafficking education and prevention. With a focus on Black and Indigenous young people, the programs include peer and adult mentorship, employment assistance, mental health and substance use support, culturally appropriate education and help with access and referrals to services and supports.
Receiving a $284,671 investment, the Afro Canadian Caribbean Association in Hamilton will provide "Community-based youth development" to prevent crime and violence. The program also plans to "increase awareness and self-confidence through a 'Rites of Passage' African-centred approach designed to help Black youth make empowering decisions that will lead to positive outcomes."
Thunder Bay's Nishnawbe-Aski Legal Services Corporation received $325,503, and will provide an Alternative Dispute Resolution facilitator and aftercare worker to assist Indigenous youth in crisis, including from violence, human trafficking, homelessness and mental health issues.
The Treaty Three Police Service will provide tools and resources to women and girls leaving their home community for school.
"Our government is taking action to ensure that at-risk youth have access to the supports and programs they need to foster a safe, healthy and prosperous future before they become involved in violence or can be victimized," says Caputo.
The 11 new programs are intended to support Ontario's Anti-Human Trafficking Strategy, Black Youth Action Plan and Ontario's strategy in response to the Final Report of the National Inquiry into Missing and Murdered Indigenous Women and Girls.
"These new programs further underline our government's commitment to address the root causes and risk factors of violence as well as prevent criminal activity, including human trafficking, through our Guns, Gangs and Violence Reduction Strategy," said Ontario Solicitor General Sylvia Jones, in an announcement.
"We know it's critical to intervene early and provide youth with supports that address the root causes that make them susceptible to violence and victimization, including through human trafficking," said the Minister of Children, Community and Social Services, Dr. Merrilee Fullerton.