LSO lawyer directory, Legal Aid Ontario and more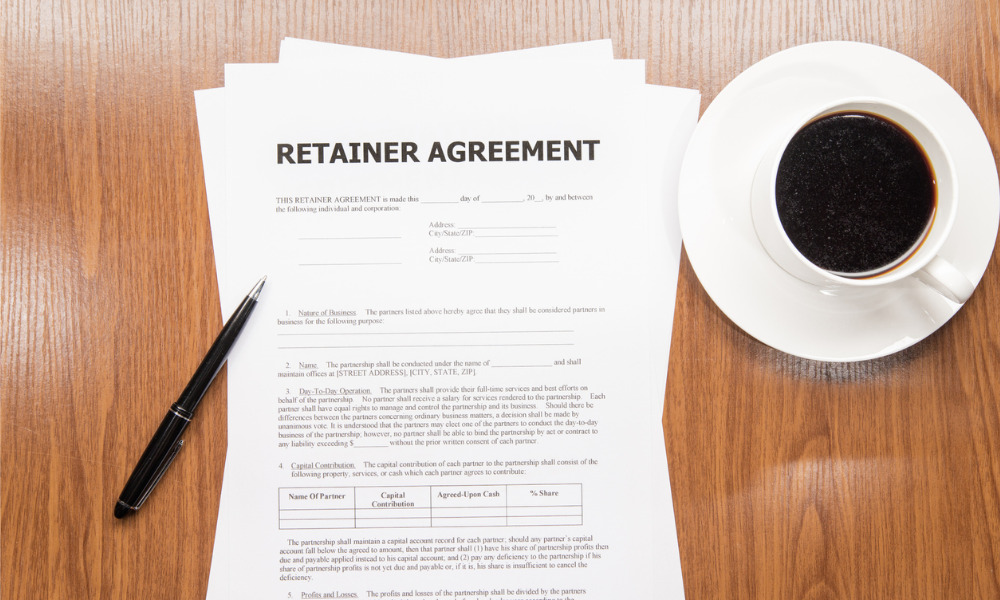 Lawyers — in order to become members of the Law Society of Ontario (LSO, formerly LSUC) — spend years in law school learning how to help the rest of us understand the law (such as legislation and regulation) and case law (how the courts and tribunals have previously interpreted legislation and regulation).
There are resources for selecting a lawyer in Canada, including the LSO directory — but with more than 50,000 lawyers in Ontario alone, it can be a daunting task. Not to mention finding the right type of lawyer — be it a real estate lawyer or insurance lawyer — and figuring out legal aid.
Indeed, less than 20 per cent of people who experience legal problems end up getting legal advice — even though nearly half of Canadian adults have at least one civil or family justice problem over any given three-year period, and about a third will experience two or more legal problems, according to the Canadian Forum on Civil Justice.
So where does one begin?
Do I need a lawyer?
While people are more likely to get advice from friends and relatives, the internet, and even their legal opponents, giving out legal advice is a highly regulated task that only specific people are allowed to do. For example, court staff are not permitted to give legal advice or help you fill out forms, nor are librarians.
Lawyers themselves are often the best to advise you on whether you'll need legal services. Many offer free consultations, and there are other resources that can help you identify what types of legal services you might need before you go through the expensive process of retaining a lawyer.
For example, the free legal advice hotline by Pro Bono Ontario can help with civil matters (such as employment, housing, debt and consumer protection and power of attorney). Community Legal Education Ontario, or CLEO, offers a step-by-step guide for legal processes and getting legal help in areas such as, immigration and criminal law, and offers a live, online chat Monday through Friday, 11 a.m. to 1 p.m. Ryerson University's Family Law Portal offers a free, customized guide to how your issue may be handled by the legal system.
Car accidents, injuries, accusations of crimes, drunk driving and child custody are among the legal areas that may benefit most from a lawyer, notes FindLaw Canada.
"A lawyer can provide valuable information and assistance in many situations, such as if you are starting or expanding a business, if you have a business relationship that you want to clearly define, if you need to prepare a will, or if you need advice about tax planning. A lawyer can advise you about the legal consequences of entering into a relationship with someone, such as marriage or a business partnership. A lawyer can help you if you plan to buy or sell a house," notes LegalLine.ca, which offers free answers to legal questions.
"You should definitely contact a lawyer if your marriage is ending, if someone's mistake causes an accident, if you have been charged with a crime, if you lose your job unfairly, or if a member of your family dies. You should also contact a lawyer if you are involved in a lawsuit or if you do not feel comfortable with the paperwork that someone wants you to sign."
Paralegals are also licensed by the law society and may provide a more affordable alternative for issues such as small claims court, traffic court, tribunal work and certain criminal matters. Mediators also offer alternatives to court services for estates, family law, healthcare, landlord issues and employment disputes.
Some people opt not to hire a lawyer — many avail themselves of resources provided by the National Self-Represented Litigants Project at the University of Windsor. However, the Canadian Forum on Civil Justice found that 81 per cent of people who got legal advice find it helpful, compared to less than 6 in 10 people who use only the internet as a guide.
How to find a lawyer
Many people still find their lawyers the old-fashioned way: Through word of mouth, either from a friend or from a lawyer in a different practice area. Some may meet lawyers through community organizations, such as legal workshops offered at local libraries. Increasingly, lawyers are actively sharing their expertise on blogs, in newspapers, on TV and on social media and may attract clients that way.
The LSO, which licenses lawyers in the province, has a directory available to the public listing each lawyer, alongside useful information. You can request a free referral directly from the LSO online or by phone.
If you would like to have more input into the type of lawyer who will represent you, you may want to do more research on your own. The LSO directory allows you to search for lawyers by name, address, postal code, languages spoken, and the areas of law they practice. Once you select a lawyer, the law society will show whether the lawyer pays for real estate insurance, where they work, how they can be reached, and importantly, whether they have faced sanctions for past complaints (practice restrictions, discipline history, regulatory restrictions).
How much do lawyers charge?
For many if not most clients, the question of how much a lawyer costs may be a decisive factor in how to select an advocate. Of course, the more prestigious a lawyer appears to be, the more they may charge for each hour of work — a partner may cost more than an associate, and a big-firm lawyer may cost more than a sole practitioner, for instance. Previous accolades — such as judicial or government experience — may also put a lawyer more in-demand.
For those who qualify for Legal Aid Ontario, the organization can provide a list of lawyers who will accept certificates. Legal aid recipients can also use legal aid clinics, which offer services based on type of problems as well as the background of the client.
Those who don't qualify for legal aid might also ask about Pro Bono Ontario or find a low-cost lawyer through Justice Net.
Lawyers may charge on contingency or flat fee, but since many charge by the hour, it can help to come prepared with questions for your lawyer to make the most of your consultation. Another option is to pursue lawyers who offer unbundled legal services — where a lawyer handles certain parts of your case, rather than a full, traditional retainer — or legal coaching.
Who are the best lawyers in Ontario?
For a large city, you may get hundreds or thousands of options near you — or on the other end of the spectrum, you may not find many options through your initial search. There are other ways to narrow down which lawyers may work well in your situation.
If you are interested in knowing more about why a lawyer faced past complaints or restrictions, the Law Society Tribunal posts details of major complaints against lawyers by name and year.
If you're looking for a high level of expertise in a certain area, the LSO lists certified specialists, who have completed extra training in a certain area of law.
The Ontario Bar Association also has practice-area-specific lists of lawyers — these lawyers have typically gotten the vote of confidence from other lawyers that practice that area of law and represent the profession at industry conferences. If you're not sure what practice area or legal service you're looking for, LawFacts.ca offers a glossary that explains different legal terms.
Other common markers of "prestige" for lawyers include being elected as a law society bencher, receiving certain awards, pursuing advanced education, or working at a top-tier firm.
Since 1797, law society benchers have been elected by other lawyers to help create licensing rules and requirements for the whole profession (here are the current candidates).
Law Times' sister publication, Lexpert, offers a peer-reviewed directory of lawyers by practice area as well. Other top honours for lawyers include Law Society Medals, Order of Canada, and awards or leadership positions offered by The Advocates' Society, Toronto Lawyers Association, Ontario Trial Lawyers' Association, Criminal Lawyers Association, Ontario Bar Association, Canadian Bar Association, the Attorneys General of Canada and Ontario, Legal Aid Ontario, law school alumni associations and regional and diversity associations.
In addition to attending a highly rated undergraduate program and a top-ranked law school for their LLB or JD (and perhaps even winning a medal), many lawyers continue on to get masters degrees in law (LLM), which can give them deeper subject-matter knowledge. Some even have a PhD or teach law school classes.
Other than perhaps a supreme court clerkship, firms in downtown Toronto's Bay Street tend to be the most sought-after (and lucrative) jobs for law school graduates, although these roles tend to focus on corporate-commercial law over consumer law issues. Historically, Ontario's large and prestigious firms have been dubbed the "seven sisters:" Blake, Cassels & Graydon LLP, Davies Ward Phillips & Vineberg LLP, Goodmans LLP, McCarthy Tétrault LLP, Osler, Hoskin & Harcourt LLP, Stikeman Elliott LLP and Torys LLP.
The ultimate test of a lawyer's skill may be whether they have won similar cases — especially one that is high-profile or precedent-setting. The Canadian Legal Information Institute offers a free, searchable database of court decisions on many topics that often lists the name of the lawyer who worked on the case. The most recent ruling in a case (found in the "history" tab") will list who won or lost at the bottom of the judge's ruling, and why. The Supreme Court of Canada also lists the lawyers who worked on its cases.
If your case spans multiple provinces or you're looking for a lawyer elsewhere, many of these Ontario-specific resources have counterparts across the country. The NSRLP's provincial and national guide is a good place to start.