McDermott takes post six-months early following Ranjan Agarwal joining Superior Court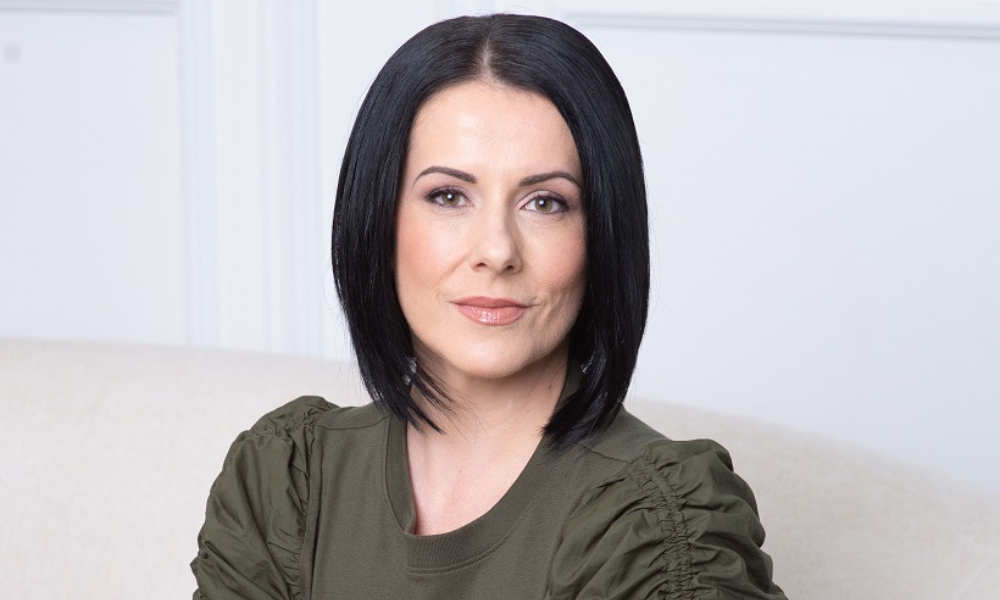 As someone who benefited from an OBA initiatives when COVID upset the delicate balance between work, family, and health, new President Kelly McDermott wants to use her time at the head of the organization to ensure the same supports are accessible to members.
McDermott is a senior in-house counsel who leads labour negotiations and litigation at the Regional Municipality of Durham and leads an all-female team of officers at the OBA. She will serve with first vice-president Kathryn Manning, secretary Signa Daum Shanks and treasurer Mariam Moktar. Karen Perron has become immediate past president, taking over for Charlene Theodore.
"It was really important for me, when I was developing my presidential mandate, that it comes from a place of authenticity and my experience," says McDermott.
A single mom with a busy legal practice, McDermott is also caretaker to someone with a disability and has, for many years, dealt with an underlying health condition. Like many others, COVID tripled her workload overnight, she says. That "delicate balance" was gone, and she became burnt out, depressed, and left in an "untenable state."
"One of the key supports for me was the OBA," says McDermott. "I, of course, have always relied on the OBA for career support. But what I didn't anticipate was how much of a lifeline the association was going to be for me when I was in crisis."
Through the OBA, she accessed education on new areas of law that were important to issues in her personal life, mental health support through the OBA's Mindful Lawyer series, and peer support through online community events. To provide as many entry points and opportunities as possible, her mandate is focussed on building and centralizing these support tools for OBA members, making the tools more accessible by expanding the OBA Link application form, she says.
McDermott also wants to "tap into the magic of the OBA" by expanding peer-support network initiatives.
McDermott is beginning her presidency six months early. Ranjan Agarwal was in line to assume the role but was appointed to the Superior Court of Justice last year. The OBA opted to keep Perron on an extra six months and have McDermott start March 1.
"I also feel really compelled, given my unique worldview, to expand the dialogue on lawyers with disabilities and lawyers who are caretakers to those disabilities," she says. "I'm hoping during my presidency the OBA will provide lawyers with disabilities and their respective firms and employers with some really accessible support and tools to make their practice easier, which, certainly, I can speak to, firsthand."
For years, McDermott tried to hide and play down her health struggle, worrying it would skew perception of her professional capability and reliability, and she says she does not want other lawyers to feel compelled to do the same.
"There are always solutions. There are always accommodations – often, simple ones that don't strip these lawyers of their agency, of their dignity, or impact their career trajectory," she says. "This is where I'm hoping the OBA can step in to really open up that dialogue, break the stigmas, and assist lawyers and their firms and employers to come up with some tenable real life solutions."
Upon being called to the bar in 2007, McDermott was immediately involved in the OBA's young lawyers division and benefited from professional development and connections with lawyers in various stages of their careers and different practice areas, she says. She has also served on the board of directors for several years.
Under her leadership, McDermott says the OBA will continue to pursue its "core value" of promoting equality, diversity, and inclusion. The OBA will continue the work of the Not Another Decade campaign, initiated by past president Charlene Theodore.
"We made a 10-year commitment to move the dial on EDI in a in a meaningful and measurable fashion with introducing one performance target every year for the next 10 years," she says. "It's really focused on constructive action. Within my mandate, I'm going to look forward to adding my own chapter to this ongoing story of equality."