Lawyer has background in international human rights, labour and employment law.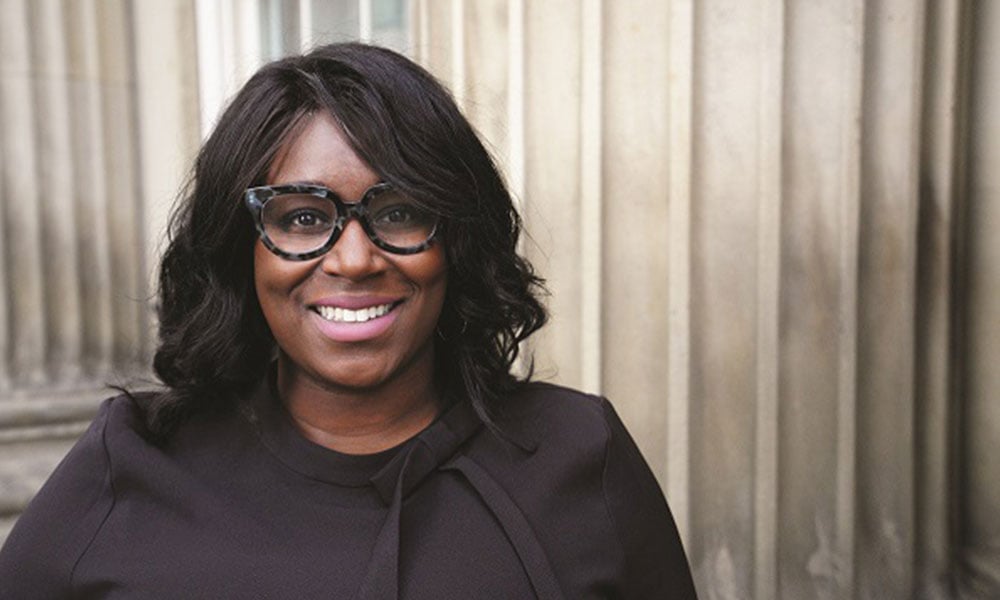 How to cultivate and nurture "workplaces that work" in the legal profession; that will be the leadership mandate of incoming Ontario Bar Association President Charlene Theodore.
Theodore is in-house counsel at the Ontario English Catholic Teachers' Association and throughout her career has practised international human rights, labour and employment law. In September, Theodore will become the first black lawyer to lead the Ontario Bar Association – an organization founded in 1907.
"Both my life and my career have allowed me to see work and workplaces from different angles... This is what I know. And that's what I want to focus on in my year as president," she says.
"Work that works. And what it really means is helping the bar build workplaces that maximize lawyers' potential, so they can, in turn, do their best work to ensure a strong and resilient profession and a just society."
It was an instance in coming up short in the pursuit of a just society which activated Theodore's interest in the law in the first place. At 16, she read a book about the wrongful conviction of Steven Truscott. In 1959, the 14-year-old Truscott was convicted and sentenced to death by hanging for the sexual assault and murder of his classmate Lynne Harper. Though the Governor General commuted Truscott's death sentence and he was released ten years later on parole, he was not exonerated until 2007, when the Court of Appeal for Ontario – which had refused to hear his appeal in 1960 – quashed his conviction and acquitted him.
"Although I'd never really desired to be a criminal layer, I was really intrigued by all of the stakeholders – though that wouldn't have been my language at the time – in the Justice sector that had to come together to write this," Theodore says. "That's when the idea for this entered my head, 'I think this is something I want to do.'"
Theodore was born in Toronto, grew up in Brampton and got her law degree at Dalhousie's Schulich School of Law. In her second year of law school, she worked for the International Bar Association, in the commercial law and human rights programs, which Theodore says was a "turning point" in her career. The experience led her into international and human rights law and she later worked at the United Nations, where she participated in the UN Committee for the Elimination of Racial Discrimination.
Also formative was her involvement in Dalhousie's Indigenous Blacks & Mi'kmaq Initiative. The program was established in 1989, at a time when there was not a single Black or Indigenous lawyer in the province of Nova Scotia. Led by Mi'kmaq and African Nova Scotians, the object was to ensure equal access and clear systemic barriers to legal education and the legal profession, in order to directly address racism in the justice system, says Theodore.
"And it really has become a model for the world for what I think a successful pipeline initiative is and a model for access to legal education, not just in Canada, but throughout the U.S. as well," she says.
Theodore's background in human rights law allowed her to take on fulfilling cases, right from the get-go, she says. As a new lawyer, she acted in a case where a large Canadian bank discriminated against a Black customer. The bank had frozen all the man's accounts, not out of any regulatory compliance reasons, but from suspicion after the man deposited a large sum of money.
"It was a black man with dreadlocks with a lot of money and they assumed that that was suspicious," she says.
"Now that I'm over 10 years of practicing, I really understand how invaluable those experiences were and how fortunate I was able to be able to do that type of thing at the start of my career."
During her more than a decade in practice, Theodore has represented the interests of Canadians of African descent before federal and provincial legislative committees, regarding policing of immigrant and refugee communities, hate crimes, racism and criminal law reform.
Theodore says her desire to become involved in the OBA came from a feeling of disconnectedness that can arise while working in-house. Her experience as a lawyer has led her to break the assumption, she says is prevalent among children of immigrants; "that it's just all about keeping your head down and working hard."
"I do realize now that it's important to connect to the broader community, to be engaged in the profession, to take yourself out of your office or cubicle and be involved in what the profession is doing and the impact it is having on society at large, which is again, one of the reasons I joined the first place."