The report offers tips to improve diversity, and some can be done almost instantly: OBA vice-chair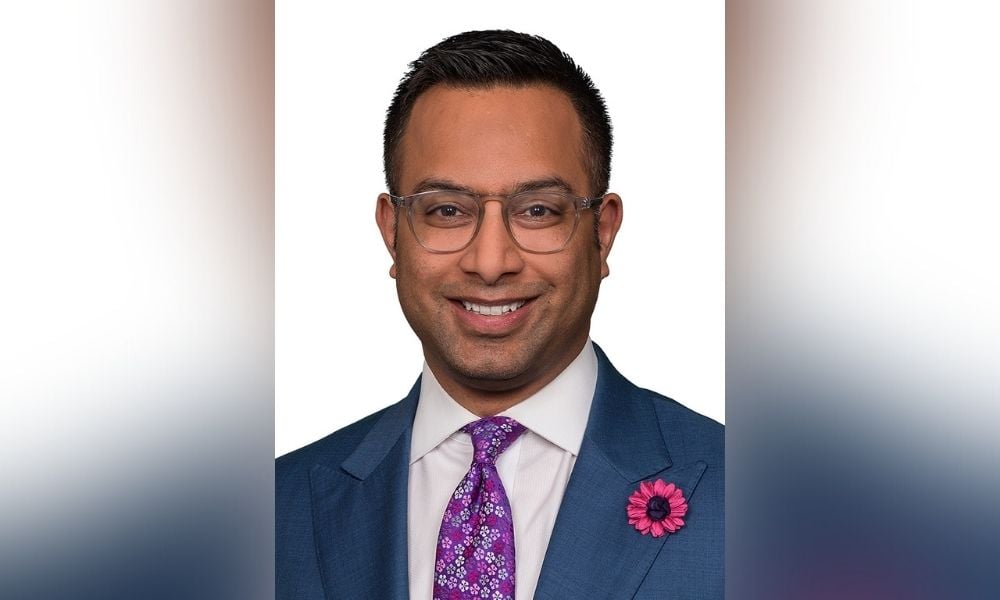 The Ontario Bar Association's Working Group on Neutral Diversity has released a report examining diversity in alternative dispute resolution and proposed recommendations for its improvement. OBA vice-president and equality committee chair, Ranjan Agarwal, says it confirmed that mediators and arbitrators often do not reflect the populations they serve.
Efforts to increase diversity in arbitration and mediation have been ongoing in other countries. However, Agarwal says the issue has largely gone unaddressed in Ontario. Hence, the report examines the attempts in other jurisdictions to increase neutral diversity and sets out new data highlighting the lack of improvement in the province.
"It not only considers the importance of neutral diversity but also focuses on the 'how' by outlining steps lawyers, law firms, in-house counsel, experienced neutrals, law associations, government bodies, and ADR providers can take to increase both the supply of and demand for neutral diversity."
Agarwal says the impetus for the report was because most of the legal profession's focus on improving diversity in Ontario's justice system was on the judiciary.
"There remained a rule of law gap in the ADR field because, for most Ontarians, that's where they're going to get justice, not in front of a trial judge."
The working group, which comprises volunteers from all different practice areas, wanted to ensure a diversity of voices and launched two simultaneous information campaigns. They sent a survey to the Ontario Bar Association members, asking their feedback on several questions and studying the lists of neutrals available at different arbitration chambers.
Many OBA members raised concerns about their limitations to their EDI commitment when suggesting diverse neutrals precisely because the clause requires that a retired judge be appointed, or opposing counsel recommends three or four neutrals who are all white men.
"We also had some women and racialized neutrals who said, 'look, I think I'm pretty good at what I do, but I'm not getting opportunities that my peers are getting because there is this perception or gap.'"
The legal profession has seen a huge demographic change in the makeup of sitting judges, but Agarwal says the retired judge pool still very much looks the same.
"If you negotiate a contract and the ADR clause says you have to have a retired judge, you almost necessarily will end up with a white man because that's who most of the retired judges are today. That may change in 20 years, but today, that's what it is."
The report provides several recommendations, and Agarwal says some are easy for lawyers to do almost immediately. For example, the report suggests that people negotiating an ADR standard form agreement should include a clause stating that parties consider diverse neutrals and that they do not always need to use a retired judge as their mediator or arbitrator.
The report provides the following suggested wording: "The parties agree that, wherever practicable, they will seek to appoint a fair representation of diverse mediators and arbitrators (considering gender, race, ethnicity and sexual orientation) and will request administering institutions to include a fair representation of diverse candidates on their rosters and list of potential mediator and arbitrator appointees."
The report also suggests that lawyers providing a list of arbitrators or mediators to opposing counsel consider making that list diverse.
Lawyers should be more thoughtful about whom they are proposing and think about whether there are women or racialized neutrals who can do the job just as well, Agarwal says.
"If you've had success with a mediator or neutral from a racialized or diverse community, tell your friends and your colleagues about that," he says. "When you're walking around the office, and someone says, 'Oh, can you recommend a mediator to me?' Think about the fact that you mediated with a woman or a racialized neutral and suggest that name because that will increase the profile of neutrals from diverse communities."
He says the report provides an easy nudge for lawyers, clients, decision-makers at a company or association, the government, mediators, or arbitrators can embrace in their daily practice that will move the dial.
"It won't happen just by any of us changing our practice. It requires a culture shift."