Treasurer Jacqueline Horvat will become an ex officio bencher, and Ryan Alford could fill Horvat's spot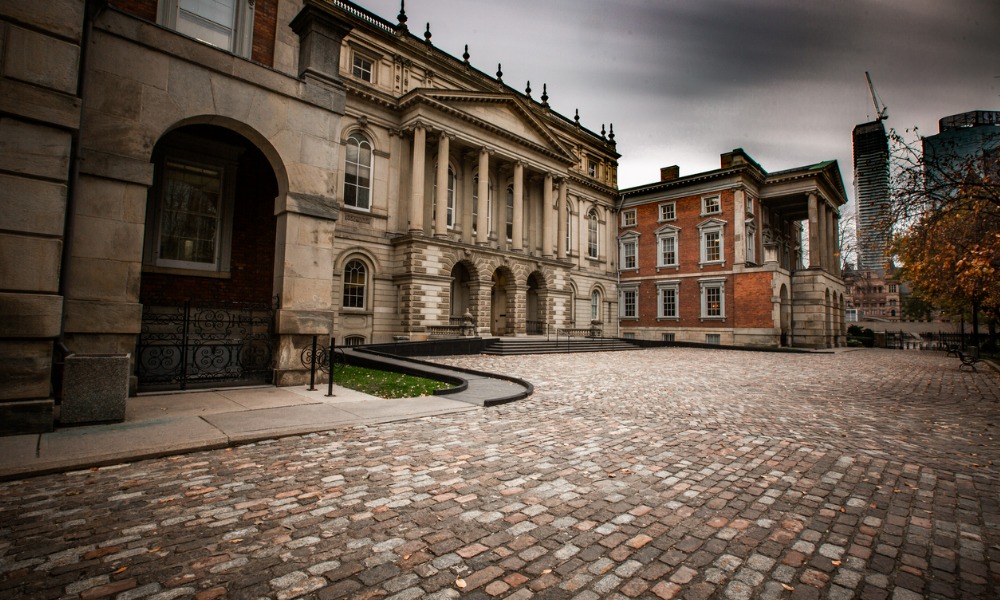 The results are in for the 2023 Law Society of Ontario Bencher election, and it is an all-out rout for the Good Governance Coalition.
The 20 elected benchers from Toronto, the 20 elected benchers from outside Toronto, and the five elected paralegal benchers all ran as part of the Good Governance Coalition. The FullStop slate had fielded 36 candidates, and 42 ran unaligned with either the coalition or the slate.
As treasurer, Jacqueline Horvat, a re-elected coalition candidate, will become an ex officio bencher. This opens a vacancy for the outside-Toronto candidate next in line in the vote count. According to Jennifer Wing, the LSO's senior communications advisor, the incumbent FullStop candidate Ryan Alford is eligible to take a seat on Convocation if he consents to his election as bencher.
The showing for the Good Governance Coalition represented the profession "standing up firmly" against the FullStop slate's "anti-equity agenda," says Atrisha Lewis, a partner in McCarthy Tétrault's litigation group who was elected to her second term and ran with the Good Governance Coalition.
She adds that Convocation will have gender parity for the first time, and Ontario lawyers have elected a representative and diverse group, with lawyers from big firms, small firms, solo practitioners, legal-aid clinics, and government. Lewis says she looks forward to "robust, thoughtful, and balanced decision-making."
"Convocation will actually operate as it should, which is with civility, decorum, respect, and thoughtful decision-making, thoughtful debate," says Lewis. "I think we're going to see, finally, an acceptance and an appreciation and a recognition of the important role that the law society has to play in addressing and advancing equity and removing barriers for racialized and other diverse professionals in our legal profession."
The Good Governance Coalition's platform included bringing "decorum and respectful debate back to Convocation" and respecting the "law society's professional management and staff." The coalition pledged that each bencher would vote independently and not as a bloc and that when elected, they would establish an LSO working group to determine whether electoral reform is necessary to prevent slates from running in bencher elections.
The election also highlighted the need for electoral reform around financing, says Lewis.
"Right now, there's absolutely no rules with respect to campaign financing." That includes no rules about spending limits or where candidates can raise money, she says. "I think that it's something that needs to be explored."
Neha Chugh, a criminal lawyer practising at Chugh Law Professional Corporation in Cornwall, Ont., was elected as part of the Good Governance Coalition. In addition to supporting the coalition's "message and mission," including making diversity and inclusion an "important mandate" at the LSO, Chugh says she ran to represent the interests of lawyers in small communities in Ontario.
She says one concern of the small-town bar is the "huge flight" of lawyers from the private bar.
"This is having a disproportionate impact on small communities and small firms in small communities because we don't have the same pool of lawyers to draw from as big communities do. We're really struggling to attract excellent and competent lawyers."
This creates gaps in mentorship and access to justice, says Chugh.
"We have clients who are waiting in the hallways of the courthouses with legal-aid certificates but without lawyers to take them on. We need to be able to make small communities attractive for more and more lawyers to practise. That's been my number one goal, my number one reason for running."
"I want people to have the same experience I have had in Cornwall throughout small communities in Ontario. And I want them to feel welcome, and accepted, and included in small communities."
The FullStop slate ran on a platform of reducing the law society's budget, annual fees, and the "bureaucratic interference in the business of members and firms." The slate also ran on the idea that the LSO had strayed from its core mandate of regulating competence and integrity in the public interest and veered into "social engineering, group identity politics" and promoting "woke" and other ideological agendas. They promised to "curtail mission creep."
"I'm disappointed in the result but heartened to see that our support only increased over the last election," says FullStop candidate and campaign manager Lisa Bildy. "We are grateful to our voters for realizing the moment we are in and seeing through the dirty campaigning and accusations of 'unfitness' by the [Good Governance] Coalition."
"Our members and supporters have now been alerted to what really goes on with our regulator, and I expect they will be much more engaged going forward."
On the Good Governance Coalition's plans for electoral reform, Bildy says that the coalition will do all it can to "ensure that there will be no successful attempt by rank-and-file lawyers, with any particular galvanizing concern, to get elected as a group again."
"The empire struck back, and they certainly aren't going to let rebels anywhere near the place again," she says.
Dr. Ryan Alford is a professor at the Bora Laskin Faculty of Law at Lakehead University and incumbent bencher who ran with the FullStop slate. Alford says the increased voter base from the 2019 election is owing to the resonance of the slate's reform agenda. But the issue of law library funding proved decisive, and he says that the coalition deployed "significant institutional resources" to convince the bar that the slate was a threat to that funding.
"Convocation should be aware that an ever-increasing portion of the profession is alive to the issues of overregulation, financial laxity, and polarizing [equity, diversity, and inclusion] initiatives."
The coalition's campaign included an implicit promise that its candidates would "govern from the centre and focus on the core of the law society's regulatory mandate," says Alford. He says that convocation should take the membership's concerns about "financial overindulgence and regulatory overreach" seriously. But Alford says he is "quite skeptical" the coalition is willing "to eschew ideological and divisive policy initiatives."
"With the election now behind us, the real work begins," said Douglas Judson, chair of the Federation of Ontario Law Associations (FOLA). "In the days and weeks ahead, FOLA is looking forward to connecting with the new and returning benchers to share FOLA's priorities on behalf of Ontario's law associations."
"Among those priorities are electoral reforms at Convocation as well as securing a sustainable future for Ontario's county and district law library system," he says. "These are two of the areas that many of the successful candidates committed to address, including through their responses to our candidate survey."
The benchers elected from inside Toronto are:
Gerald Chan
Sidney H. Troister
Atrisha Lewis
Annamaria Enenajor
Jonathan Rosenthal
John Callaghan
Tanya Walker
Heather L. Hansen
Rebecca C. Durcan
Julia Shin Doi
Margaret L. Waddell
Isfhan Merali
Peter C. Wardle
Pam Hrick
Catherine Rhinelander
William C. McDowell
Megan E. Shortreed
Shalini Konanur
Stephen Rotstein
Mark Surchin
The benchers elected from outside Toronto are:
Kathryn Whitehead
Andrew Spurgeon
Jennifer Gold
Mitchell Kitagawa
Joelle Malette
Cheryl C. M. Siran
Greg Monforton
Neha Chugh
Jacqueline Horvat
Laura L. Emmett
Natalia U. Rodriguez
Jasminka Kalajdzic
Sonia Ouellet
Karen Hulan
Quinn Ross
Kevin L. Ross
Matthew Wilson
Cathi Mietkiewicz
Stephanie L. Sutherland
Michael Winward
The LSO has also released the vote tallies.