The honorees were recognized in Ottawa during CBA's annual general meeting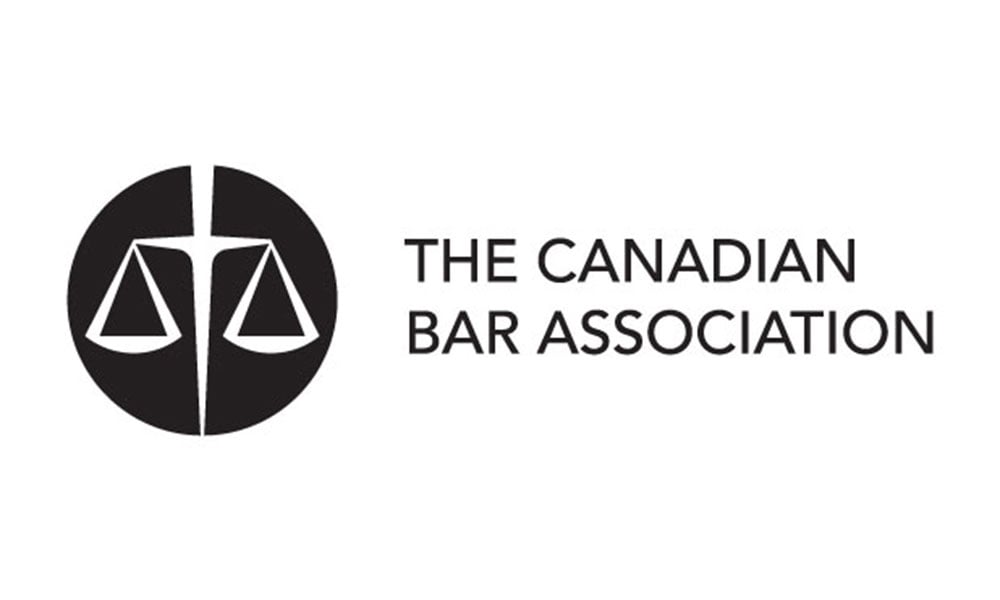 The Canadian Bar Association distinguished "some of the brightest lights" among lawyers during its 2020 annual general meeting.
This year's honorees included Dean Scaletta, recipient of the Louis St-Laurent Award of Excellence, which recognizes lawyers who have devoted lifelong service to the CBA, to the legal profession and to society in general. Scaletta volunteered for the CBA for 26 years and served as treasurer-elect for a three-year term starting September 2015. He has also been secretary-treasurer of the Manitoba Bar Association and national treasurer of the Canadian Corporate Counsel Association. According to the CBA, has been known as "the face of the CBA and CCCA during decades of service."
The CBA President's Award, which honours important contributions from Canadian jurists, had two recipients: Juanita Westmoreland-Traoré and Hugh Fraser.
Westmoreland-Traoré holds a number of prestigious firsts: she is the first black judge appointed to the Quebec bench, the first black dean of a Canadian law school, the first black female law professor at the Université de Montréal and at the Université du Québec á Montréal and the first employment equity commissioner of Ontario.
Fraser is a mediator and arbitrator at JAMS, which calls itself "the world's largest private alternative dispute resolution (ADR) provider." Fraser was previously a judge at the Ontario Court of Justice, with 25 years of service under his belt. He is also a former Olympian athlete and a recognized leading practitioner in sports law.
Patricia DeGuire received the Touchstone Award, which celebrates those who promote equality and diversity in the legal community. DeGuire is a deputy judge of the Ontario Superior Court of Justice, as well as a long-time mediator, arbitrator and adjudicator. She has mentored both young people and adults of various backgrounds and professions, but especially "young women, from historically marginalized societies." DeGuire is also a coach and advisor for the Law Society of Ontario.
Jennifer Koshan was honoured with the Ramon John Hnatyshyn Award for Law for her significant contributions to legal reform and legal research in relation to the civil remedies and legislation protecting victims of sexual assault and domestic violence. Koshan is a professor at the University of Calgary Faculty of Law who teaches human rights law and feminist legal theory.
Sinziana Gutiu accepted the Douglas Miller Rising Star Award, which rewards team spirit and dedication among CBA members. Gutiu is a senior program manager for general data protection regulation and compliance at the Data and Trust Office at Telus. According to the news release, Gutiu is "already making a name for herself as an expert in privacy law and in the growing field of law surrounding roboticization."
These honorees were recognized in Ottawa at the President's Dinner on Feb. 19.