Natasha MacParland, partner at Davies Ward Phillips & Vineberg LLP, has received the Turnaround Management Association's Toronto Women of Excellence Award – 'Today's Leader.'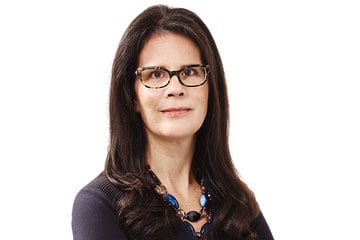 Natasha MacParland, a partner at Davies Ward Phillips & Vineberg LLP, has received the Turnaround Management Association's Toronto Women of Excellence Award – 'Today's Leader.'
The award is given to women lawyers who have been practising for between 10 and 20 years, having demonstrated exemplary leadership and have made significant contributions to the restructuring practice.
MacParland regularly leads complex, high-profile restructuring mandates, often with cross-border elements. Her reputation for strategic advice and technical excellence, along with her long-standing dedication to the community, has been recognized by the restructuring community, a statement from Davies said.
She is a director of the Insolvency Institute of Canada and the ARIL Society, and she has played a vital role in advancing the profession — as a frequent speaker at top industry events such as the IIC Annual Conference, a guest lecturer at Osgoode Hall Law School and the University of Toronto Faculty of Law and a regular contributor to industry publications.
MacParland obtained her LLB from Dalhousie University in 1997, and she was admitted to the Ontario bar in 1999. Her professional affiliations include the American Bankruptcy Institute, International Association of Restructuring, Insolvency & Bankruptcy Professionals (INSOL International), International Insolvency Association and the International Women's Insolvency & Restructuring Confederation.