The election will take place on June 15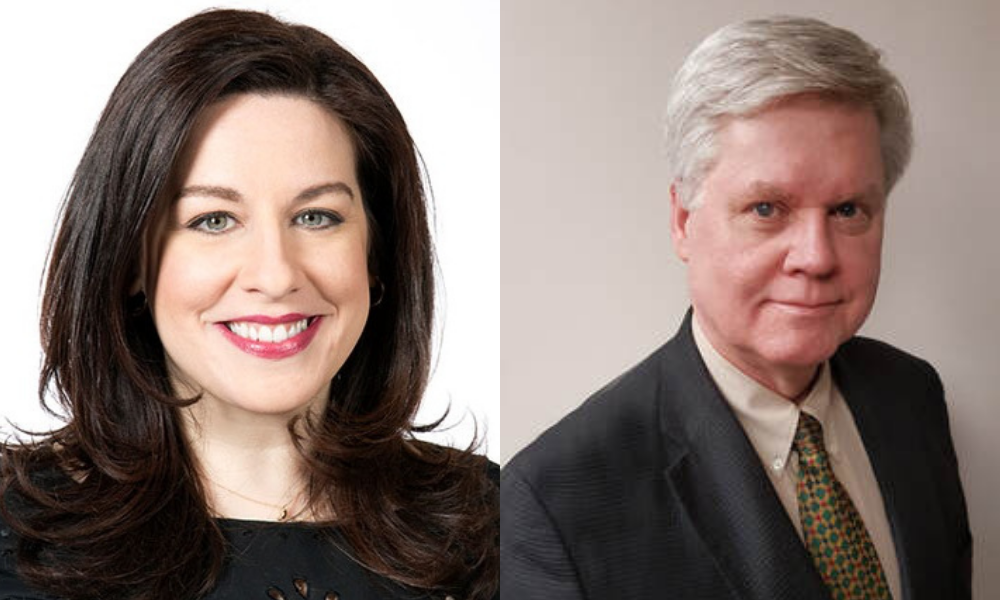 The Law Society of Ontario has nominated benchers Philip Horgan and Jacqueline Horvat for the office of treasurer for the 2022-23 term. The tenure will commence on June 28 as current treasurer Teresa Donnelly ends her second term when the election takes place on June 15.
The LSO's treasurer is elected every year to lead the organization. If more than one candidate is nominated, a poll for the election is launched on the second Wednesday in June and closes on the third Wednesday in June – election day.
Philip Horgan graduated from Queen's University Faculty of Law in 1986 and was called to the bar in 1988. With 34 years of legal experience, Horgan's practice includes contractual and commercial disputes in construction law, employment law, estates, real estate, family, and other areas. He has appeared at all levels of trial courts and administrative tribunals, including provincial appellate courts and the Supreme Court of Canada.
Horgan's practice includes constitutional matters in education, religious and conscientious freedom for non-profit or charitable actors, including leading Supreme Court cases, such as Loyola, Saguenay, Carter, and Trinity Western. He has engaged in over 20 Supreme Court cases.
Horgan was elected as a bencher in 2019 and currently serves as vice-chair of the professional development and competence committee and other committees, including audit and finance, strategic priorities, government relations, litigation, and the program review task force.
He is past president and current executive member of the Thomas More Lawyers' Guild of Toronto and served as chair of the parent advisory council of St. Michael's Choir School in Toronto between 2004 and 2009.
Horgan received the Toronto Catholic District School Board's Alumni Award in 2006 and was awarded the Queen Elizabeth Il Diamond Jubilee Medal in 2012 for his contributions to Canada in advocating for freedom of conscience and religion, services to the legal profession, and the development of public policy.
He is a member of the Senate of the University of St. Michael's College at the University of Toronto and served on its Alumni Golf Tournament organizing committee for 12 years.
Benchers Marian Lippa and Lubomir Poliacik nominated Horgan. He and Poliacik are members of the StopSOP slate. Horgan was also nominated for treasurer in the previous election but lost to Donnelly.
Jacqueline Horvat graduated from the University of Windsor law faculty in 2001 and was called to the bar in 2002. She is a founding partner of Spark LLP, specializing in business law and commercial arbitration. She has appeared before all levels of the Ontario court, the Federal Court Trial Division and the Federal Court of Appeal.
In 2011, Horvat was elected as a bencher and was re-elected in 2015 and 2019. She is currently serving her third term as chair of the LSO's professional regulation committee, proceedings authorization committee, the technology task force and the treasurer's women in law advisory group.
Horvat also teaches legal profession and ethics as a sessional instructor at the University of Windsor Faculty of Law and is involved in collaborative projects with the university, including the Reclaim Pro Bono Project, which provides free legal advice and representation to individuals who have had intimate images distributed without their consent.
Horvat is the Ontario representative on the Council of the Federation of Law Societies of Canada and a past member of the Board of Directors of Library Co. Inc., a non-profit corporation created to manage the Ontario County and District Law Library system. She is also the past director of the Ontario Judicial Education Network, an organization dedicated to fostering public understanding of the judicial system.
Benchers Shelina Lalji and Sid Troister nominated Horvat.