'If you don't have money, you have very little representation which means you have very little access and you don't have a voice to influence others'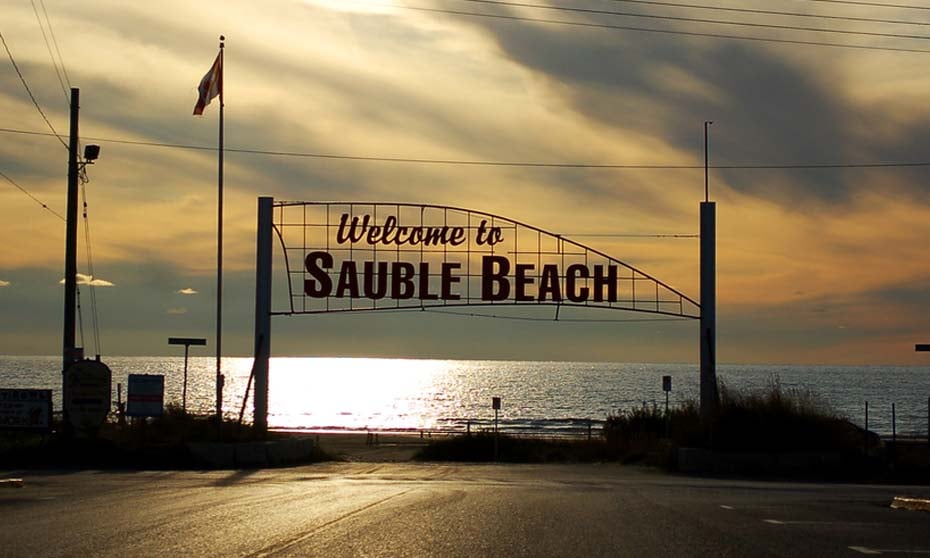 David Dobson's protracted legal case — over land that has housed his family business since the 1940s and is now part of claim made by Saugeen First Nation — has matched him with three different lawyers since 1992.
One of the three has since been sentenced two and one-half years in federal prison and ordered to pay about $1.7 million in restitution to the Law Society of Ontario over involvement in a different case. Dobson's big breakthrough in the case came under his third lawyer in 2017 — as a librarian, he has been researching the land survey plans dating back to the 1800s. But, he says he has run out of funds for effective representation.
"I am not saying that my lawyer is incapable of making my argument, I just can't afford for him to make my argument. I am therefore left to just proceed with the most minimal representation possible. Basically meaning I am present within the proceedings and that is about all," he says.
"I am not self-represented and it would be very difficult for me to take on such a role as I have no familiarity with the legal process or even understand the rules of the legal process. I would be finding my way through the dark and most likely be making big mistakes."
While Dobson says his claim was mostly ignored by the media until 2006, since then, mounting public attention has added more to Dobson's worries.
"What I have found by working with a lawyer is that money talks. If you don't have money, you have very little representation which means you have very little access and you don't have a voice to influence others," he says. "[T]he public assumes that since the Saugeen First Nation has an argument that is backed and has also been researched by the federal government of Canada they automatically have the most informed and best research."
The nature and merit of their cases may vary widely, but Dobson is not the only litigant who has faced hairy questions about media coverage.
Media coverage can bring attention to the legal issues, but self-represented litigants have also recently faced high-profile media coverage of their ill-advised social media usage, for example. And settlement agreements can obligate plaintiffs to erase any prior statements made online and to the media. The National Self-Represented Litigant Project has lamented media coverage of salacious rulings over "significant" ones, and for adding to the "welfare queen" image of self-represented litigants.
"The reason for the media frenzy was the graphic and saddening personal details of this Ontario Superior Court case," the NSRLP wrote of one 2015 case. "I asked the journalists who contacted me for comment about [the case] why they felt that a case exposing the collapse of a marriage and perhaps a person's emotional wellness was 'news'."
Even with a lawyer's advice, navigating the media can be tricky. The Federation of Ontario Law Associations posted a "Media 101" video for lawyers at the end of December, and the Canadian Bar Association ran a guide on "feeding the media" at the end of November.
"The swift and sudden nature of media contacts can catch inexperienced lawyers off-guard. Unprepared, they might wander off-topic — and be slightly horrified at how they're quoted," wrote the CBA's "National" magazine.
Done incorrectly, media interviews come with the risk of waiving solicitor-client privilege or creating content that can be used against a party, says Tanya Walker, a Toronto lawyer who is frequently featured in the news.
Walker herself has a cheat-sheet for media interviews — tuning in to the TV or radio program ahead of time to learn the style of her interviewer, having minimalist outfit options on hand to match the tone and set of a program. She aims for calm, genuine and clear answers and tries to listen closely to the content of each question in the interview.
"If you're not sure if it's too confidential, it's probably just best not to say anything that might be seen as waiving privilege. You probably want to stick to what's filed in the court — statements of claim, defense motion records, anything that's in the public domain," she says. "They're really looking for main points or sound bites that can be played over again."
For Dobson, he knows that in the end, the court's opinion is the only one that matters. But challenged with looming hourly rates, he says he also has had to become an expert on his own claims and experience.
"Obviously, I have had to do any public relations for my case entirely on my own through blogs, videos, signage, brochures, and the list goes on and on," says Dobson. "I am not self-represented, but I think that my research is perceived in a certain way by the media . . . First, someone has to recognize my research as legitimate, but at the same time, while my argument would appear to be conclusive, it targets a group whom has been seen as bullied for far too long."