Decades of litigation do not advance reconciliation, says lawyer for First Nation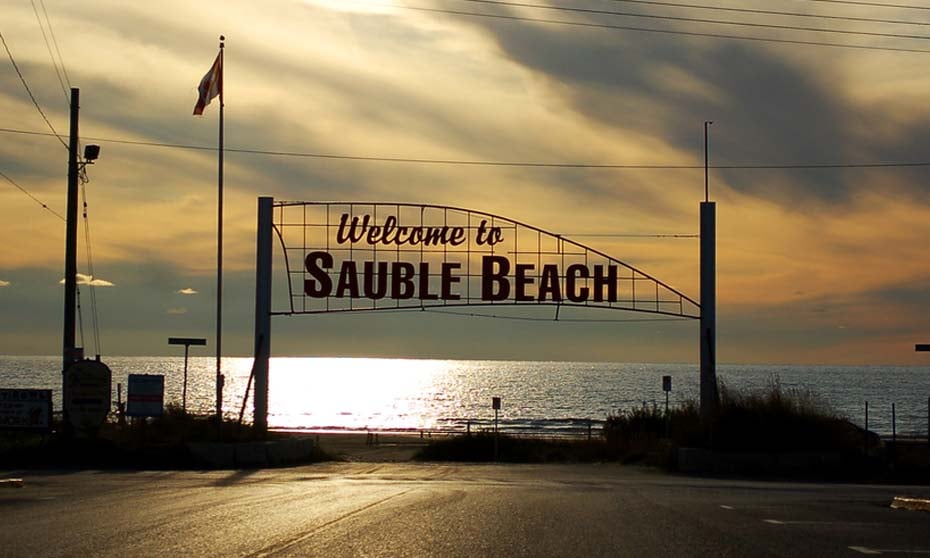 A Toronto lawyer representing Saugeen First Nation says he's hoping summary judgment motion could mark the beginning of the end of a long-running land dispute with South Bruce Peninsula.
Nuri Frame, co-managing partner of Pape Salter Teillet LLP, says Saugeen First Nation served a summary judgment motion to confirm Saugeen ownership of Sauble Beach, Ont.
"When you have these long-standing historical disputes, there are these tools that the courts make available," says Frame. "I think we all know that outstanding litigation is deeply damaging to relationships …. litigation hanging around doesn't advance reconciliation."
Saugeen Chief Lester Anoquot said in a statement that there has been "almost 30 years of litigation," on the ownership of the beach. But Frame says despite the years of settlement talks and meditation and an issue "older than Canada itself," summary judgment makes sense as a legal avenue in this case.
"The evidence is almost entirely historical or archival in nature, along with some expert reports sort of reviewing and commenting on that historical and archival material," says Frame. "The real issue is about, 'What does the treaty say and what does it intend and how was it implemented by that survey in 1865?' … In those circumstances, it was our view that this question is entirely amenable to summary judgment."
Frame says that although the process, which has its genesis in a 1990 lawsuit, has "taken far too long," Saugeen First Nation had remained hopeful that the dispute could be mediated. Now, Saugeen First Nation is looking to the courts for intervention. Lawyers for the town were not immediately available to comment. But David Dobson, the owner a local business called the Crowd Inn, told CBC that he has a legal deed showing ownership of the land.
Frame says the standard for summary judgment in Ontario is well understood and that in this case, there are no disputed issues of fact or credibility issues that might be raised by eyewitnesses or "he-said, she-said, they said" questions.
"We obviously wanted to identify a mechanism that would be expeditious — again, we've been at this a long time, but at this late stage in the game — and cost effective," says Frame. "A summary judgment motion seemed to be the best way to do that…it's our view that this is a fairly straightforward legal determination the court will be able to make based on the materials consistent with the summary judgment test and consistent with the direction of Supreme Court in Hryniak and more recently that summary judgment is a good tool. It's a tool that should be used where it can be and should be used flexibly where it can be in order to ensure expeditious and cost-effective resolution of disputes."