Presidency of current OBA head Karen Perron extended after Feds make announcement about Aggarwal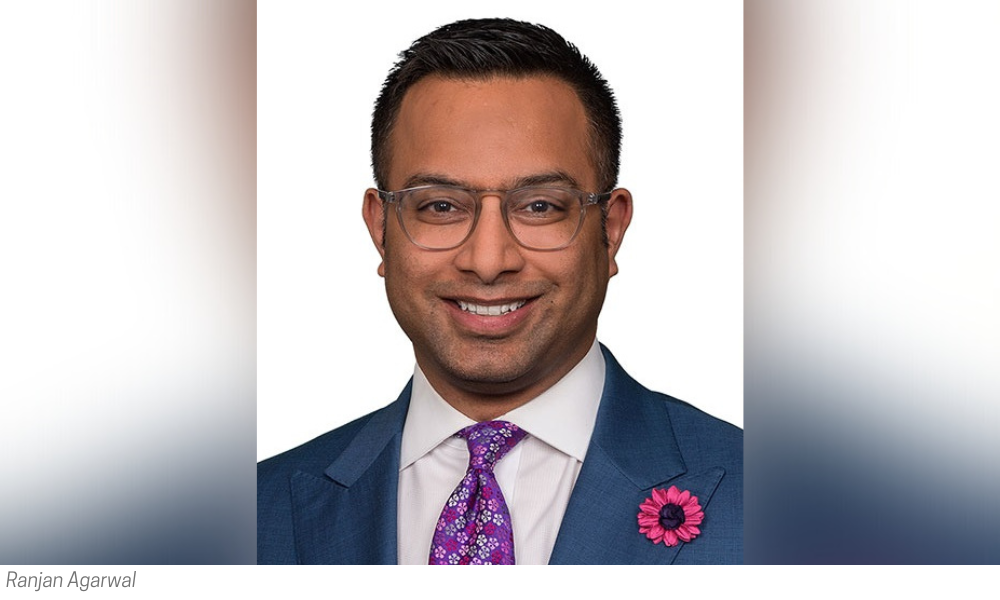 The Ontario Bar Association had to quickly change course after unveiling its new board of directors for the 2022-23 term, with its newly appointed president Ranjan Agarwal promoted to the Superior Court of Justice before his term began.
The OBA announced late last night that its current president Karen Perron will continue in her role for the first six months of the 2022-2023 term.
Kelly McDermott will serve as 1st vice-president before beginning her presidency for the 2023-2024 term six months early – on March 1st. Charlene Theodore will continue on the board as immediate past-president until then.
Current first vice president Ranjan Agarwal was selected to become the next president, replacing Karen Perron, whose term was originally meant to end at the end of August. However, the federal government then announced that Agarwal was appointed a Superior Court of Justice of Ontario judge in Brampton. He would have been the first lawyer of South Asian descent to lead the OBA since its inception in 1907.
"I want to congratulate Justice Agarwal on his appointment. We are proud of him and grateful for the legacy he leaves the OBA. Access to justice, leadership, and equality, diversity and inclusion were to be the focus of his mandate as president, and I will ensure the goals he set are accomplished," said Perron.
On September 1 Perron will helm an all-woman team of officers.
The board of directors is responsible for all aspects of the operation of the OBA. It receives and reviews monthly reports from each staff department and constantly monitors the health and well-being of the organization.
Moreover, the board addresses operational issues as they arise and is authorized to approve policy positions recommended by sections and council. It also approves the OBA annual budget, reviews the organization's financial state every four months, and ratifies any budgetary variances in each fiscal year.
Agarwal is a partner and co-head of class actions practice at Bennett Jones LLP. He has expertise in class actions, arbitration, constitutional law, commercial litigation, privacy and data, and employment law.
He provides strategic advice to companies, organizations, and individuals at all stages of complex litigation. He has appeared before the Ontario courts, the Federal Court, and the Supreme Court of Canada.
Agarwal is also an adjunct professor at the University of Toronto and has published numerous law journal articles on various litigation issues.
Kathryn Manning will hold the second vice-president position. Signa Daum Shanks and Mariam Moktar will take on the secretary and treasurer roles.
Other new board directors are the following:
Ewa Krajewska − chair of professional development
Katy Commisso − chair of sections
Warren Mouck − regional director (Northwest Region)
Bianca Thomas − regional director (Toronto Region)
Donna Dorrington − regional director (Northeast Region)
George Daoud − regional director (Central West Region)
Jennifer Zdriluk − regional director (Central South Region)
Kathleen Robichaud − regional director (East Region)
Mana Khami − regional director (Southwest Region)
M. Christine Roth − regional director (Central East Region)
Ruben Perez − chair, student division
Noam Uri – chair, young lawyers' division (Central)
Jill Lewis − chair, young lawyers' division (East)
Rob Miault − chair, young lawyers' division (North)
All the board members will take office on September 1.
With files from Katrina Eñano