Event tied to March Madness has grown from 60 participants to about 1,000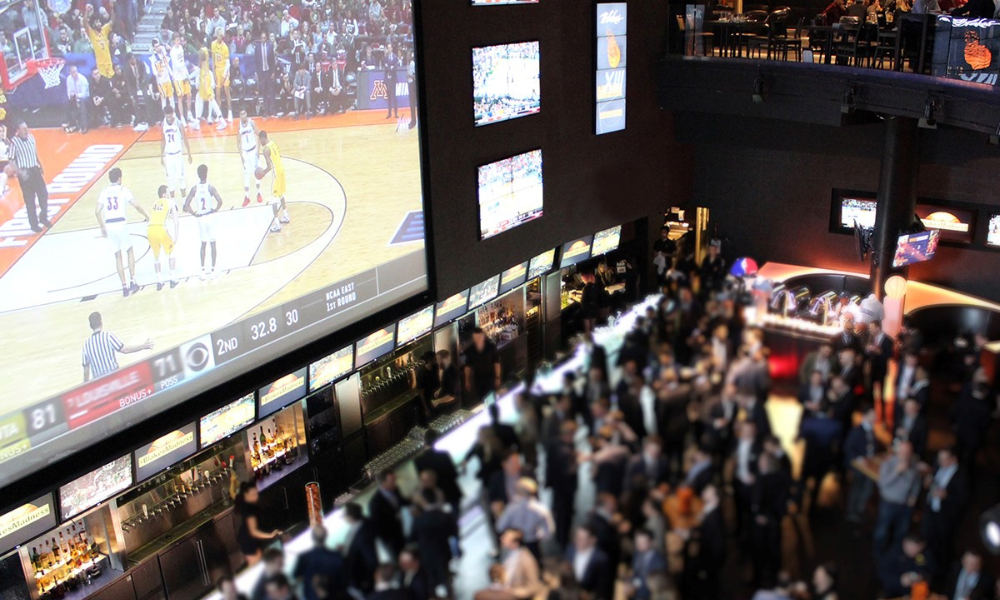 When Blake, Cassels & Graydon LLP lawyer Linc Rogers returned from a secondment to the Chicago office in 2007, perhaps the most influential thing he brought back with him is what is now known as Blakes Madness, an annual event tied to the famed college basketball tournament that captivates both diehard fans and those who don't know a rebound from a dunk shot.
For Blakes, the event becomes a massive networking endeavour that attracts about 1,000 people to the Real Sports bar and grill near the Scotiabank Arena, home of the Toronto Raptors. It's the type of event that people start lobbying for invitations long before the event happens, and invitees often arrange their March Break vacations around it if possible. This year it's set for this Thursday, 12 to 5 pm, to coincide with the tipoffs to the event's first games.
"I was a fifth-year associate seconded to our new Chicago office in 2004, and part of my job was to become part of the professional community there through networking and getting to know the lawyers and businesspeople," says Rogers as he recalls the event's origins. "What became clear to me was how much interest there was around March Madness, and the social events that went along with it."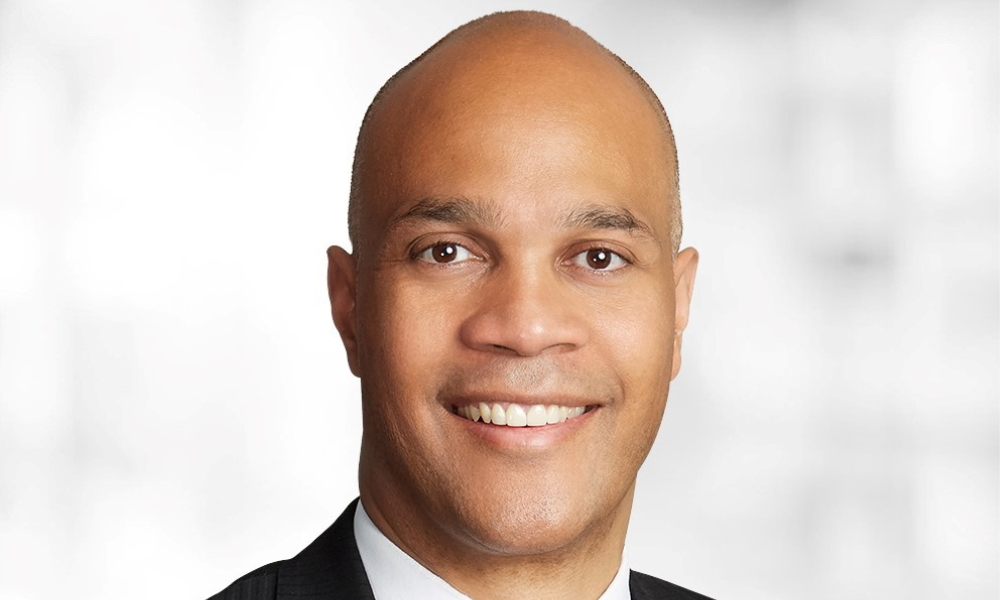 Linc Rogers, Blakes
Rogers says these events put on by the investment banking community and law firms "really supercharged" his networking and outreach activities,
"When I came back to Toronto, I lobbied for trying to do the same thing here. I felt it was something that would really translate well in Toronto. And it just grew from that."
Rogers says the first Blakes Madness attracted about 60 people, a modest number but larger than expected. And with each year, the event gained just a bit more traction, to the point where the venue they had chosen, a sports bar on Toronto's Front Street, became so crammed it was time to move to a larger space. Says Rogers: "By this time, folks at Blakes had become totally invested in the event."
At first, Rogers says he was a bit skeptical about the Real Sports location because he worried people wouldn't be able to find the place. "We drew maps, we had articling students holding up signs pointing the way," he says, though he soon realized he didn't have to worry – "we got great feedback about the event and the venue."
Blakes Madness eventually outgrew its original spot on the top floor of Real Sports and moved down to its current location on the main floor. One of the reasons Rogers thinks the event is so popular is that even though college basketball is ostensibly the point of the Blakes Madness, Rogers says you don't have to be a basketball fan to enjoy the tournament.
"In fact, I'll tell you a little secret. I'd say only about 10 to 15 percent of those at the event are actively glued to the games on the screen. Most people are there to just engage with other members of the professional community, deepen and strengthen existing friendships, and build new ones."
Rogers emphasizes the casual nature of the event, which has "very junior people and very senior people mingling together – I think it's that lack of exclusivity that gives Blake Madness its charm." Of course, there are casual food stations, he says, and a "signature cocktail" is created for the event. Organizers also make a point to make the event as inclusive as possible by saying on invitations something along the lines of "no basketball knowledge required." This year's invite said, "You don't have to be a basketball fan to have a good time."
As for the March Madness phenomenon overall, Rogers says the college basketball tournament "has it all – the richness of the storyline, the fact that these are young college players who are totally invested in the game - in many ways it's basketball in its purest form."
And then there is the wagering that goes along with March Madness. Rogers says that Blakes Madness has an online pool that clients can participate in (no Blakes lawyers). First, second and third-place winners receive a donation to the charity of their choice - $750, $500, and $250. There are no entry fees for clients who want to participate in the pool.
There was only one year when Blakes Madness did not take place, in some form, since it made its debut in 2007. In 2020, thanks to the pandemic, the event was cancelled, as the March Madness tournament was itself cancelled.
Rogers was on holiday in Barbados just before the WHO declared a global pandemic but notes Blakes had already "hired epidemiologists to review all the firm's in-person events," and the decision was made to call Blakes Madness off that year. Things moved very quickly, Rogers notes. "On March 10 that year, we were worried about getting our deposit back, and by March 12, it was determined it was impossible to hold the tournament itself."
In 2021 and 2022, when people could not get together in person, Blakes Madness became online only. Instead of the event at Real Sports, Blakes hosted a webinar broadcast nationally. Jack Armstrong, "voice of the Raptors," was the speaker for the webinar during the years that March Madness was held virtually, sometimes with co-speakers. One time, Canadian pro basketball player Kia Nurse joined Armstrong.
During those years, pool winners also received gift cards to their favourite restaurants to support businesses struggling during COVID-19.
As for whether another law firm could hold its own version of Blakes Madness to celebrate March Madness, Rogers says, "with all humility and modesty, it would be tough to replicate – we own this event."
Rogers adds that Blakes Madness's popularity reflects the time and effort the organizers at the firm have put into the event.
"I give full credit to the people here who took my suggestion and ran with it."