Current generation best equipped in history, says CEO of Alexa Translations Gary Kalaci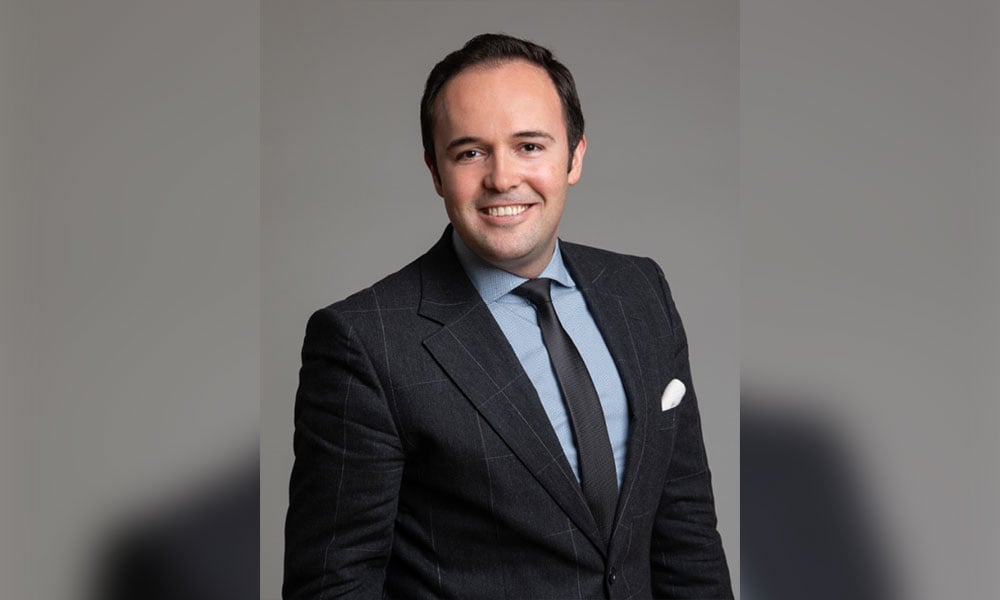 A global pandemic is no excuse to slack on networking and business development and is an opportunity to take hold of the extraordinary communicative powers to which the current legal profession has access, says CEO of Alexa Translations Gary Kalaci.
In a recent webinar, Kalaci led a discussion on how the legal industry can adapt business development to fit the COVID-19 landscape. Kalaci told Law Times that, while many lawyers feel hamstrung in seeking out interpersonal connections, no other era in history has had such an effective, ready-made networking fall-back plan: social media and video-conferencing.
The pandemic is a good time for a substantive LinkedIn post or disseminating a blog or article that provides valuable legal help, says Kalaci. The exercise will cast the lawyer as an authority figure on the subject and that blog or article is likely to spread from existing clients to their network, possibly creating new work and other opportunities, he says.
Engage and do not exploit your network, said a summary of the webinar on Alexa's website. Be of service. Providing your network with free articles and blogs in hard times will be remembered when the good times return and those contacts need your services.
"Just because the ways that we normally thought of – the events and some of the traditional networking like going for drinks on a Thursday night – may not be available doesn't mean you can't get creative," says Kalaci. "Now they have more time. So if they are not out there going at an event because an event isn't available, there's a lot more outreach they could be doing to people that they've fallen out of touch with."
The present moment also calls for discipline, says Kalaci. Without the ability to physically meet people, it is crucial for lawyers to resist the temptation to quickly send an email, when a phone call or Zoom chat is an option, he says.
"The relationship building piece is something that lawyers normally struggle with and often think, 'If I did a Zoom chat, I'm going to end up being half an hour on this call, where I could be billing that work.' And that's, I think, a short-sighted view of it," he says. "Because yes, it could be but that call you just did with a potential client or an existing relationship may mean more work than just this one half hour that you could have done."
Kalaci adds that the current crop of lawyers is equipped to handle social distancing better than past lawyers because the tools are there to make up the difference.
"If this had happened, frankly, even 20 years ago, but let alone 30 years ago, we would have been in a far tougher position," he says. "We would have had to rely on phone calls, because that's all we would have been able to do."
Aside from harnessing technology to maintain connection, Kalaci and his co-panelists had other tips and tricks for sustaining a legal practice in the age of COVID. The onus is on lawyers to be prepared to adapt to the environment. With kids at home, sometimes work is delayed until a quiet moment presents itself. Being open to arranging work meetings outside of the typical 9-5 may be necessary. But this flexibility must be balanced with an effort to maintain routines, to preserve a sense of normalcy. Those who normally host team or client meetings on a regular basis, should replicate those meetings digitally, said Alexa's summary.
"Don't wait… a question came up from one of the business-development people from one of the big law firms during the webcast. And they said: What do you tell lawyers who are saying, 'Well, we are just waiting it out until this is over?'' he says. "And what I said was, don't wait. Because for every minute you wait, there is somebody out there that is getting creative and doing this work. So which one do you want to be?"
It is also important to maintain professionalism and business etiquette, despite working from a living-room couch and with the generally accepted extension of casual Fridays to the entire week.
The flipside to that coin is an asset that has come with everyone becoming creatures of Zoom and Google Meet, says Kalaci. Seeing others in their natural habitat can lubricate a business relationship by making it more personal, he says.
"The authenticity of your home and even the imperfections that come with it – if you had a child that ran in the background because you're working from home – I think people appreciate it and it makes them realize that you're human," Kalaci says.
During the webinar, Toronto partner at Baker & McKenzie LLP said that lawyers should take advantage of the circumstances to which COVID has led us.
"It is rare that we all share a common experience on a global level like this, and that creates an opportunity to develop and expand relationships by providing value when people feel vulnerable," said McNab.
"The present environment requires people to think differently about business development, but also to keep in mind that this current situation will not last forever," he said.