Concept was entered into a legal innovation challenge exploring solutions to problems posed by COVID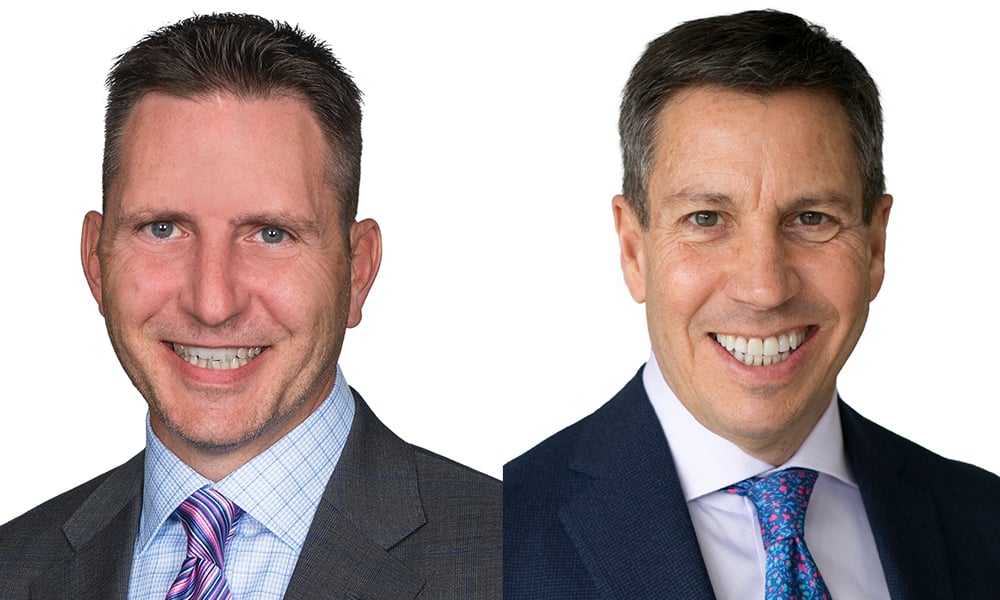 Lawyers from Bennett Jones LLP are awaiting the results in the Financial Times Innovative Lawyers Global Legal Hackathon Challenge, having submitted an idea for an innovative video-conferencing platform ideally suited to legal hearings.
The competition asked contestants to devise solutions to the most pressing challenges posed by the COVID-19 pandemic and racked up 170 submission from 70 countries. With the justice system's transition to a video-conferencing format, Bennett Jones focused on the deficiencies and inefficiencies of the existing video-conferencing platforms, such as Zoom.
"In this case, it was evident that there was quite a void in the marketplace," says Gino Scapillati, vice chair, strategy and innovation at Bennett Jones. "That was quickly evident with the pandemic in that platforms, like zoom were being used in the judicial process when they weren't ideal."
"Innovation starts with frustration," adds Michael Smith, a litigation partner at Bennett Jones.
Many of the limitations of the videoconferencing being used for digital court hearings were identified by the firm's litigation group, Smith says. With both the best practises and drawbacks in mind, the project team then sought to build a new platform, with a focus on user needs.
"Why don't we start with a white sheet of paper and design this from the ground up – take the best features available and add those that do not currently exist?" says Smith.
Many of the problems the team identified with available videoconferencing were linked to host controls and the they found they could solve multiple problems by giving the host a wide variety of options and format specifics, says Smith. They ended up with a host control menu that fit different types of court applications – whether civil or criminal, judge or jury. The team graphically built courtroom, hearing room and meeting room representations, with an avatar representing users which appear in the spot in which they would be if the proceedings were in-person. In court-room scenarios, host controls can be granted to the registrar or judge, who then can turn on and off different functionalities for other participants in the system. For example, the control allows the judge to turn the jury off for private conferences between judge and counsel, says Smith.
Using a "design-thinking" philosophy, the team looked at who the current users of videoconferencing are and imagined who potential users could be, says Smith. This quickly led the conversation toward access to justice, equality, diversity and inclusion issues, he says.
"We quickly identified that the video conferencing technology had great potential to increase access to justice and decrease barriers that exist to marginalized groups today," he says. "I think for the group that was really a, quite a fulfilling part of the entire process."
When the call went out to produces challenges associated with the pandemic, the firm had a flood of volunteers from all levels – articling students, to senior partners, says Scapillati. The firm accumulated 30 possible problems for which they could work on a solution, before deciding on videoconferencing.
"We zeroed-in on one which actually was surfaced by one of the youngest members of our firm. So quite indicative of how innovation is kind of a collaborative-collective type of process rather than one that's driven from those by those that have the most experience," says Scapillati.