Second phase is projected to begin on Sept. 15, third phase on Nov. 1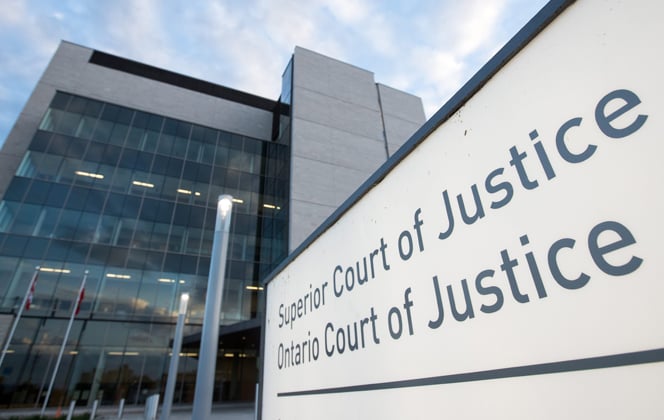 Ontario has moved forward with the first stage of its resumption of in-person court proceedings, effective July 6.
This first phase sees the reopening of 149 courtrooms of both the Ontario Court of Justice and the Superior Court of Justice in 44 locations across the province. By Sept. 15, for the second phase, the province aims to open more courtrooms. By Nov. 1, for the third phase, the remaining courtrooms are expected to open.
The province has imposed strict public health and safety measures, including installing plexiglass barriers to help maintain physical distancing of at least two metres apart when visiting courtrooms, interview rooms, intake offices and public counters, as well as requiring everyone entering a courthouse to wear a face covering and to undergo screening for COVID-19 symptoms. Enhanced cleaning protocols and hand sanitizer stations are also in place.
The Ministry of the Attorney General continues to consult with partners, leaders and innovators in the justice sector to ensure that Ontarians are furnished access to justice. Together, they are exploring and investing in opportunities to innovate and to move services online so that courts can remotely deliver justice, including to rural and remote communities.
Following the outbreak of the COVID-19 pandemic, the provincial government sought to protect court users by limiting in-person court proceedings to urgent and emergency matters such as child protection proceedings and restraining orders. Since then, the Ontario and Superior Courts of Justice have fielded more than 21,000 calls for remote proceedings via teleconferencing and videoconferencing, and have enabled online filing for civil claims, small claims and family law matters.
"As our province begins to recover from this outbreak, we are determined to ensure justice services are responsive, accessible and resilient, while we protect the health and wellbeing of everyone who enters a courtroom in this province," said Doug Downey, Ontario's attorney general, in the news release.