'I think we created a very large virtual law chambers.'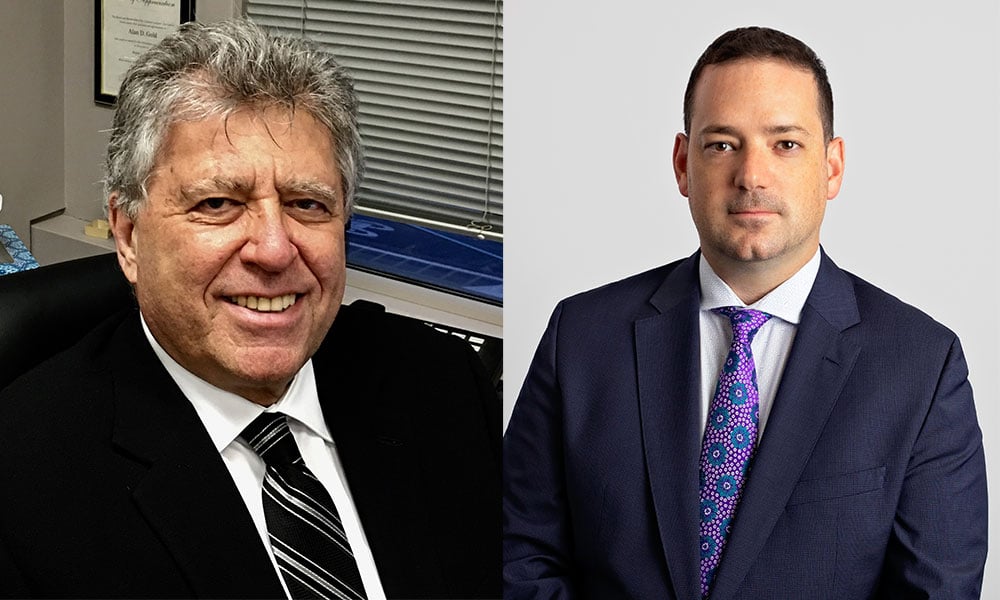 To fill the mentoring gap which has worsened during COVID, the Criminal Lawyers' Association is conducting a digital mentoring series.
The sessions have covered topics such as ethics, advocacy issues, trial tactic and strategic issues, appeal strategy, cross-examinations and the complexities of life as a criminal lawyer. The program has been a hit, with 1200 attendees to five courses led by prominent criminal lawyer Alan Gold, who says the CLA will continue the digital mentoring sessions, for as long as there is demand for them.
"Obviously, a lot of people came more than once, but I still think that attendance record showed that the CLA was very right to do this and that there was a real need for it," says Gold.
Gold wants to revive old-school mentoring. Practising since 1973, Gold is a certified specialist in criminal law, has argued more than 50 cases before the Supreme Court of Canada, won the G. Arthur Martin Award for contribution to criminal justice and is past president of the CLA. He notes that 30-40 years ago, criminal law operated on a "real apprenticeship system." Articling students and fresh calls would stay under the wing of a senior lawyer, not venturing out on their own for at least a decade, he says.
"That was the reality of law practices in advocacy and it worked really well. But we ran out of positions. And so young lawyers had no opportunity for that kind of training. And I, personally, as someone who's managed to survive as long as I have, I sort of felt sad for young lawyers and felt a bit of a duty to think if there was some way I could help people."
"It just occurred to me that we could take advantage of the digital age and create a night school for young lawyers," says Gold.
With the number of bar calls soaring, there just are not enough associate positions in criminal law, says CLA vice president Adam Weisberg, who is also producing the series. The volume of lawyers and the shrinking legal aid budget have made it harder for criminal defence lawyers to hire juniors and students, he adds. Weisberg and Gold had the idea to offer a medium where lawyers could ask questions anonymously and be guided through their legal problems by a senior lawyer. Weisberg disseminated a shareable document to collect questions and in the first session, received an "overwhelming amount of really interesting, difficult questions," he says.
Aside from the sheer numbers crowding out mentoring opportunities, COVID's social distancing protocols and remote work is robbing practising lawyers of the opportunity to bounce legal issues off their peers.
"Later on in my career, I worked at a much bigger firm… And everyone would sit around at the end of court and talk about their cases and the issues and work through it. And that's just not there right now in these times where people aren't in chamber spaces gathering together or having coffees after court and discussing their issues," says Weisberg, who is lead counsel at Weisberg Law and also a certified specialist in criminal law.
"I think we created a very large virtual law chambers, essentially, that sat for an hour and a half every Monday."
Gold's idea to keep the questions anonymous was critical to the quality of inquiries and the engagement the series has garnered, says Weisberg.
"I just think there's a reluctance amongst lawyers to ask a question that that there might be a simple answer to that they don't know that could embarrass them," he says.
Fielding and answering legal questions has been like a law school exam and has forced Gold to pull out the books and study, he says. But aside from text-book legal problems, Gold says many of the young criminal defenders have expressed frustration, as they struggle to build a practice and get the kind of cases they want.
"Because part of them is going to, quite logically, say 'Why should I bother learning all this stuff, if I don't have the cases? How do I get the cases to make it worthwhile to work this hard'" he says.
Gold tries to reinforce the message, that way to get there is through the desire to know as much about the law as possible, so when the right case comes along, the lawyer will be able to identify the legal issues. If performance on every file is "absolutely maximum in terms of efficiency and demonstrated knowledge and professionalism," clients notice, they tell others and reputations grow, he says.
"That's how a practice and reputation is built up over time; by always doing the best possible job no matter what the case is. Senior lawyers that are successful will tell you, it's just a surprising thing. You wake up two decades later, and all of a sudden, you're successful and you're getting the cases you want."