For many lawyers who start out working for a national or well-established firm or as a junior to someone prominent in the field, there comes a time when thoughts turn to going out on one's own or with a few colleagues.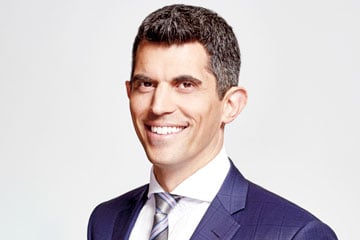 For many lawyers who start out working for a national or well-established firm or as a junior to someone prominent in the field, there comes a time when thoughts turn to going out on one's own or with a few colleagues.
Establishing your own brand in the legal world is a wish that is easy to understand. Making it a reality and also financially viable comes with a number of risks. It requires a transition from focusing mostly on your individual files to adding responsibilities for paying rent, salaries, establishing a client base and increasing your profile both inside and outside the legal community.
For lawyers who have made this leap, they say it requires developing a clear vision as to what type of firm you are starting and a well-researched plan to execute that vision.
"Some people want to get out of the shadows. That is not simple. You have to put in a lot of hard work," says Andrew Faith, who co-founded the civil litigation firm Polley Faith LLP.
"If what you want to do is files, either as a government lawyer or a civil litigator, you are better off staying with your firm [or government]," he says.
Faith and Mark Polley both started at McCarthy Tétrault LLP and then worked as Crown attorneys at the Ministry of the Attorney General, prosecuting criminal cases, before starting their own firm in 2010.
"This gave us credibility from our trial experience. We were able to. . .market ourselves as true trial lawyers," Faith says.
Adam Weisberg, a defence lawyer who heads Weisberg Law in Toronto, believes it is essential for those working in the criminal field to start out by working for experienced counsel.
"There are many things you will not have learned in law school," says Weisberg, who articled for a Bay Street firm and then worked for prominent criminal lawyer Alan Gold. He later joined a larger criminal law firm before starting his own business.
"I learned discipline, how to litigate a case and how to run a practice. It was an incredible opportunity to learn from one of the best lawyers in the country," says Weisberg of his time working for Gold. "As great as it was, I felt a need to be in an environment where I was doing my own cases," he explains.
Justin Necpal, who started his litigation firm in 2016, did so after eight years at Torys LLP, which he describes as an invaluable experience.
"My enjoyment is advocacy. I wanted to do more of it," says Necpal, who heads Necpal Litigation. He says he was able to develop legal skills as a result of his training at Torys, but in a large firm there are fewer opportunities to be in court.
"I am still doing complicated cases, often with Bay Street lawyers on the other side, but I am on the little guy's side," he says. Starting a new firm, says Faith, requires constant networking.
"We began by reaching out to people we knew at McCarthys for advice and help," he says.
Moving from a Crown's office based at Highway 400 and Finch Avenue West in Toronto "is as isolated as you can be from the Bay Street world," he says.
"We had to network breakfast, lunch and dinner," Faith says.
For lawyers who have started out at large national firms, he suggests they first take a close look at what client relationships they already have before considering a move.
"You have to assess do you truly have a practice or are you being fed by others. The question is how early do I go? The more time you spend having training at a big firm, the better you will do," he says.
After about six to eight years at a large firm, you should have the necessary legal skills, says Necpal. He agrees that being realistic about your ability to maintain a client base is essential.
"You have to have a sense of where are you going to get the work and have a network. I saw an opportunity to make advocacy services affordable. You get clients through professional relationships, doing good work and building a reputation," he says.
In the practice of criminal law, client development can be based more on courtroom performance than in other areas, Weisberg says.
"In running your own criminal practice, the foundation is your reputation. Every time I am in court, I want to take a step forward with my reputation and then getting referrals comes naturally," he says.
Another major factor to consider when starting a firm is the cost of finding office space that is affordable yet in a good location and able to convey the right message to potential clients.
Weisberg, who now has two associates, is renting space from Gold, just steps away from the downtown courthouses in Toronto. Necpal, who has added an associate to his firm, rents his office in a chambers setting headed by defence lawyer Frank Addario.
"Having other lawyers around is beneficial," says Necpal. While most of the other lawyers there are in the criminal defence field, he points out that they are also litigators and it is a way to get feedback from colleagues.
Polley Faith expanded in 2013. It moved offices and now has nine lawyers, including partner Nadia Campion, who joined the firm last year from Lenczner Slaght LLP. Harry Underwood has been counsel to the firm for the past five years, after a distinguished career at McCarthy Tétrault.
Moving to a more expansive office space at the time was definitely a risk, Faith says.
"It was expensive, but it was worth it. We needed to demonstrate we were serious about growing as a firm. That was part of the original vision," he says.