As courts digitize, advocate skillsets must adapt, says professor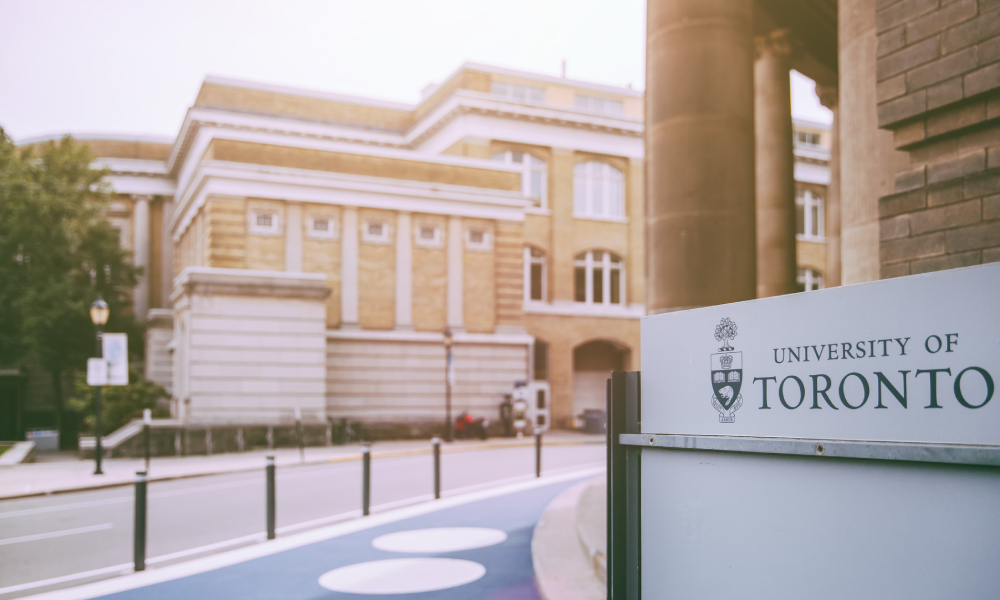 As Ontario litigation continues to digitize, the trial advocacy course at the University of Toronto Faculty of Law is hosting a mock trial using videoconferencing and the document-sharing software being rolled out in the Superior Court.
The format will give students experience and instruction to match the shift taking place in Ontario's court system, says Eric Sadvari, a trial lawyer, family law practitioner and one of the course's instructors. As trials have moved onto Zoom, the skills required for effective advocacy have been tweaked, he says.
"There's an immediacy to zoom. You're sitting with your face up to the screen and judges can see everything," he says. "One of the things that judges and practitioners have commented on when doing advocacy over zoom, is it needs to be more subtle. You're not using a booming voice to carry through a large courtroom and trying to be heard. Small facial expressions carry a lot of weight, being quieter and calmer in your advocacy is more effective, because everyone can see and hear you more clearly."
There are also new protocols, such as when to mute, unmute and how to interrupt politely with an objection, says Sadvari.
The upcoming mock trial is the second completed by Sadvari's trial advocacy students, and mimics a real trial as much as possible, he says. It begins with the judge entering the court, to opening statements, examining and cross-examining four different witnesses and then closing statements in front of a jury. Eight real judges, six from Superior Court and two from the Ontario Court of Justice, have volunteered their time to take part. Sadvari teaches the course with Julie Hannaford and Graham Glancy.
Trial advocacy at the U of T mirrors a new e-litigation course recently introduced at the University of Calgary. The course's instructor, Dr. Gideon Christian, says designing a class that dealt with physical distancing and COVID-19 will prepare students for a future that will rely more on advancing technologies.
Ontario's Superior Court of Justice piloted the document-sharing tool CaseLines in August, where it was used for select civil motions and pre-trial conferences at Toronto's 330 University Avenue courthouse. On Nov. 16, Toronto Commercial List, Estate List and Registrar in Bankruptcy matters began using CaseLines. Toronto Family matters will follow suit Dec. 7 and while the technology will be implemented in criminal cases, a start date has not yet been determined, said the Superior Court's website. Two more regions will begin a CaseLines pilot in spring 2021 and the Court expects all judicial proceedings to be using it by the end of the year.
Sadvari says the reaction to CaseLines by practitioners has been positive.
"Beyond the initial getting used to the interface, once you're over that hump, it has been incredibly effective and streamlined the way that that you're litigating and beyond what people expected in terms of just a new technology to replace being in-person," he says.
More than making up for in-person proceedings, there are aspects to the software that improve on pre-COVID court operations, says Sadvari. For example, whereas counsel, witnesses and judges are all supposed to have identical hardcopies, an "ongoing problem in litigation" is the time spent getting everyone on the same page, he says.
"But using this program, page 397 of everyone's document is identical. And you can immediately go to page 397, rather than spending time fumbling around figuring out where it is, why it looks different, and really focus on the advocacy versus the administration of justice," says Sadvari.
Virtual classes, in general, have advantages over the alternative, says Sadvari. Class participation has improved on Zoom and operating online rather than in physical space makes transitioning from large groups to one-on-one or small-group instruction, seamless, he says.
"Rather than physically having to bring stuff out and relocate all the time," Sadvari says, "we can move from a half-hour lecture where the students are, as a group, listening, to immediately breaking out into small groups to practice in breakout rooms. And then come back in and talk about the experience."