Procedural issues hurt both tenants and landlords, says lawyer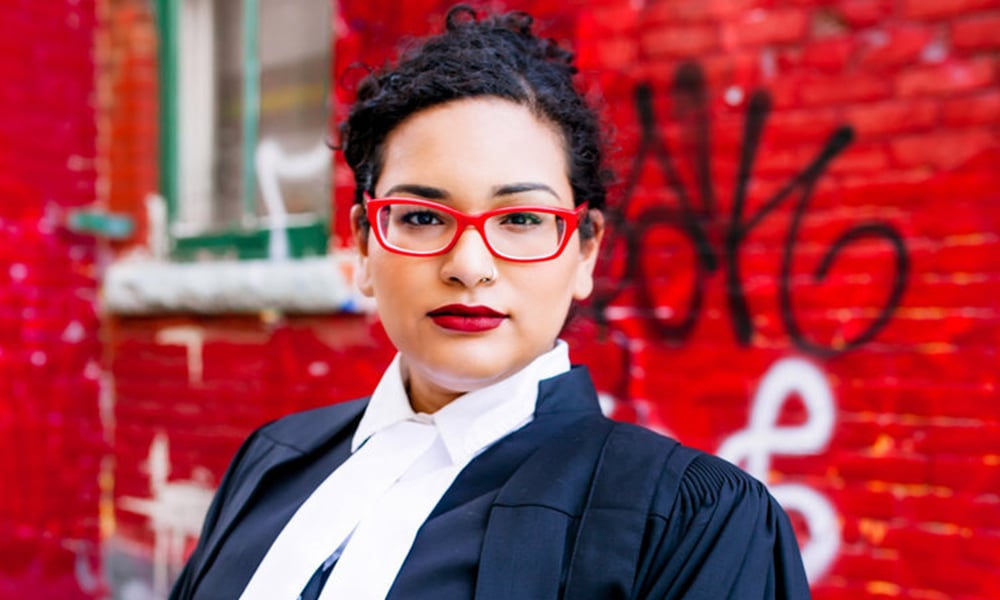 Legal clinics from across Ontario are calling on the Landlord and Tenant Board to address the widespread trend of low-income and marginalized tenants being denied access-to-justice since the COVID-19 pandemic forced hearings to operate remotely.
Since the lifting on the eviction moratorium in August, the LTB has been focused on scheduling as many hearings as possible, said Tracy Heffernan, during a panel discussion with community legal clinic representatives, organized by the Advocacy Centre for Tenants Ontario.
Tenants with mental health issues or language barriers are receiving "next to no accommodation," notices of hearing are being delivered late, leaving little time to prepare for hearings and tenants without access to internet or phone service, or living in rural areas with unreliable phone and internet service, are struggling to participate in hearings, said Heffernan, who is director of the provincial tenant duty counsel program at ACTO.
"Despite being advised of these very serious access-to-justice issues, the Landlord and Tenant Board has failed, apart from a few administrative details, to address any of these issues," she said. "… If the LTB insists on holding hearings in the middle of a pandemic, they must do so in a manner which is fair and just."
Heffernan said ACTO is asking the Provincial Government to reinstate a moratorium on evictions.
"All parties, irrespective of their income, irrespective of their physical abilities, should have equal treatment before the board," said Melissa Bramson, a lawyer at the Community Legal Services of Ottawa.
The panel took place Wednesday afternoon and included community legal clinic representatives from Sudbury, Peterborough, Hamilton, Ottawa, Huron and Perth County, Toronto, Mississauga and Thunder Bay.
Caryma Sa'd is a Toronto-based lawyer who represents both tenants and small-scale landlords. The technical issues that prevent tenants from participating in hearings is detrimental to both sides, she says.
"It causes delay and uncertainty for the landlords as well. So I think that there's a mutual interest that this be be done properly. And just the way that Tribunals Ontario has gone about it, I am not confident that's the case," says Sa'd.
With daily COVID-19 cases at all-time highs and winter approaching, a moratorium on evictions makes even more sense now than it did in March, she says. But if a moratorium is introduced, there needs to be a corresponding relief program for small-scale landlords who cannot sustain carrying costs when they are not receiving rent, says Sa'd.
"To the extent that a moratorium is considered, whether it's the provincial government or in combination with the federal government, something needs to be done to ensure that tenants are protected and landlords aren't, like, losing their home in retirement," she says. "There's, in my mind, a very clear distinction between landlords who are individuals and who might own one or two rental properties, versus the mega landlords who have bought up large swathes of property in the province and continue to turn a profit even in the pandemic."
"So I think that there's a conceptual difference there and a practical one that can and should be acknowledged in any form of relief that is offered or meted out."
In a report directed to executive chair of Tribunals Ontario Sean Weir and associate chair of the LTB Karen Restoule, ACTO is calling on the LTB to commit to operating in compliance with its obligations under the Residential Tenancies Act, the Charter, French Language Services Act, Human Rights Code, Statutory Powers Procedure Act and the common-law duty of procedural fairness.
Since the LTB commenced remote hearings on Aug. 1, multiple barriers to access-to-justice have been erected in front of many lower income tenants, said the report. Compromising procedural fairness is the "highly unequal" access to technology among tenants before the LTB. Hearings of the LTB do not accommodate those tenants who cannot participate in electronic hearings, due to poverty or disability. Slow processing times have led to wrongful evictions, said the report.
The report outlines some of the technical issues ACTO said are exacerbating access-to-justice barriers. Parties to hearings and their lawyers have been denied access to hearing blocks without ability to let the LTB know in a timely manner. The LTB has "limited ability" to receive electronic evidence and audio and video problems are preventing parties from fully hearing proceedings.
ACTO's report makes 18 recommendations to ameliorate problems for vulnerable tenants. The recommendations include facilitating access to hearings for parties without access to the necessary technology, not relying on email for delivering notices of hearing and ensuring notices of hearing are delivered with at least two-weeks in advance, not proceeding with hearings in the absence of a party unless satisfied the party knew the proceeding was taking place and adjourning a hearing when technical issues prevent a party from fully participating.
The ACTO also calls on the LTB to grant adjournments requested by a respondent unless the applicant establishes ground for urgency and to announce its plans for the resumption of in-person hearings as soon as reasonably possible.