Founders hope to make legal tech adoption easier for firms without large legal innovation budgets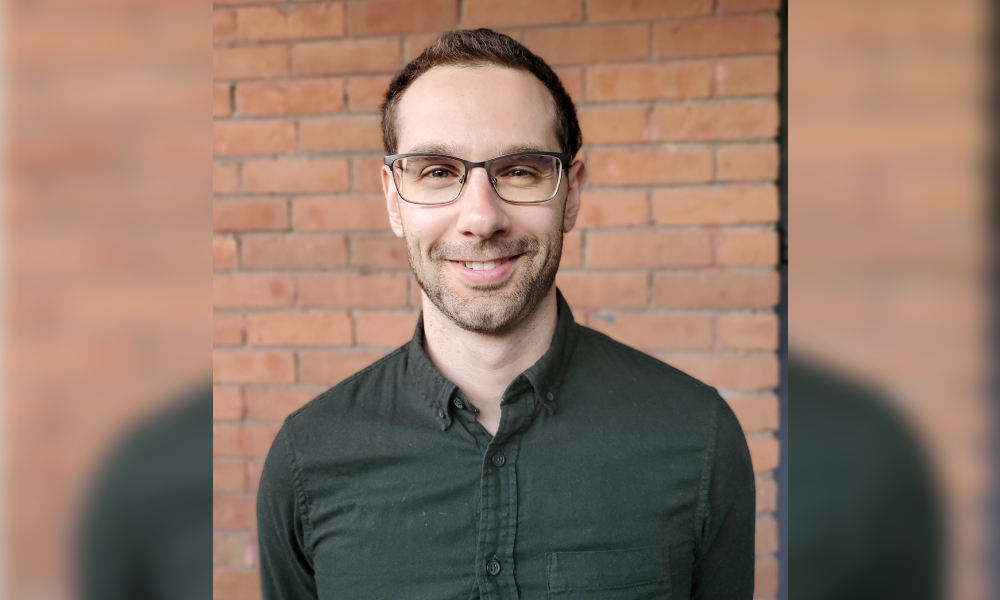 With the "explosion" in new legal technology and the dawdling-pace of adoption among many law firms, a new online search tool for legal tech products and resources is an effective way to stay on top of the market, says Aaron Baer, partner at Aird & Berlis LLP in Toronto.
The aim of LegaltechHub is to demystify the legal tech industry and bring all globally available tools and resources into one place, say creators Nicola Shaver and Chris Ford. The pair are a spousal team with backgrounds in Big Law innovation and knowledge management and legal marketing.
Currently managing director of innovation and knowledge at Paul Hastings in New York, Shaver began her legal career as a litigator at Minter Ellison in Sydney, Australia. From 2014 to 2018, she worked in Toronto at Cassels Brock & Blackwell LLP and Stikeman Elliott LLP, in roles overseeing knowledge management, practice support and innovation.
Part of Shaver's job over the years has been finding "pain-points" in practice – work that is highly repetitive, highly manual and for which clients are demanding lower prices, she says. But finding the right tools is difficult, especially for legal-service providers without access to a legal innovation group, like the big firms at which Shaver has worked. Google does not have a filter to designate legal products and many legal-tech products have names that do not provide any clear indication of what they do, she says.
"It's just a difficult landscape to traverse," Shaver says.
Shaver's work also brought her overseas and in touch with lawyers looking to streamline process with technology, but who needed to find tools that worked in multiple languages.
"So I had this idea of developing a really user friendly directory with a really powerful search across it," she says.
Since January, Shaver and Ford built LegaltechHub in their spare time and launched it one month ago. They have now populated the search with around 1,640 different legal tech tools and have users in 87 countries.
"We really want to be a one-stop shop for everything legal tech," says Ford.
A major challenge for lawyers trying to stay up-to-speed on the tools and services that could streamline their or their organization's work is the rapid pace of change in the legal tech market, says Baer.
"I think it's so easy for some of these companies to be operating under the radar, especially these days, where there's a lot less happening in person," says Baer, who practices corporate and commercial law, primarily in M&A, technology and privacy. "… A lot of lawyers don't understand the changes that are coming, in part because they don't understand what's already on the market, and how fast the market is moving."
"This is third party technology. So all it takes is for your competitors to onboard this and start using it properly and you're way behind… I think we arguably have an ethical obligation to understand what's out there and how we can be potentially leveraging tools to help our clients."
On LegaltechHub users can browse by use case – from contract management, to drafting tools, research, security and platform solutions. Users can filter for a particular geographic region, language and functionality. LegaltechHub is free to use and listing a product is also free.
"You're going to get, not just the major players in the market, but also the small startups in the market, who may have an edge in certain ways," says Shaver. "The idea is to really allow for a platform that gives everyone a fair shot, no matter what country they're coming from."
"This is a way of making technology accessible to absolutely everyone."
Shaver and Ford are building a directory and calendar of legal-tech events, as well as a listing of major legal-tech and legal-innovation awards, including submission dates. Also soon to be deployed is a directory of legal consultants, engineers and designers – searchable by jurisdiction and expertise. Ford says he expects these to go live in the next few months.
Shaver and Ford say they welcome any vendors whose products are not currently listed to contact them.