Computer program seeks to encourage innovation, promote IP awareness and education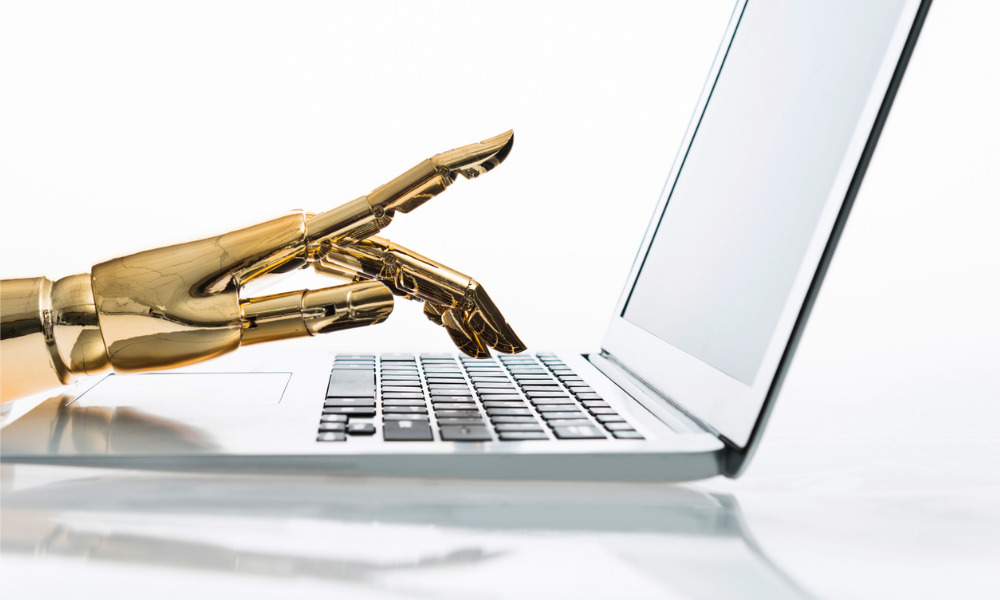 The IP Osgoode Innovation Clinic has launched an AI-powered ChatBot called "Isaac Pewton" which aims to simulate conversation with human users online and to offer free, timely, effective and user-friendly access to IP-related basic information and assistance.
The IP Innovation ChatBot, which is found on the IP Osgoode website, seeks to alleviate expenses and to make it easier to access vital and credible IP-related information and advice, to encourage innovation among Canadians and to support the federal government's national IP strategy to promote IP awareness and education, said Osgoode's announcement.
The team at the IP Osgoode Innovation Clinic took over a year to develop the computer program under the leadership of Giuseppina D'Agostino, founder and director at the legal clinic and associate professor at Osgoode Hall Law School.
"Start-ups, entrepreneurs, and innovators need IP information, but don't always have the necessary funds and resources," said D'Agostino.
Maya Medeiros and Anthony de Fazekas, partners at Norton Rose Fulbright Canada LLP and legal supervisors for the clinic, collaborated with the clinic to develop the ChatBot. Both Medeiros and de Fazekas practise IP law and have experience in the technology and innovation sector. Science and Economic Development Canada also offered funding assistance for the development.
The official launch took place from 12:30 to 2:30 p.m. on Jan. 29 with an online celebration via Zoom. The debut featured opening remarks from Amir Asif, York vice-president of research and innovation, and a panel discussion that included Nikita Iliushkin, chief executive officer of Skygauge Robotics, which recently received funding of $3.3 million. The IP Osgoode Innovation Clinic had assisted Skygauge Robotics, a York University student start-up, in relation to patent matters.
The legal clinic, operated in collaboration with Innovation York and supervising firms Norton Rose Fulbright Canada LLP, Bereskin & Parr LLP and Own Innovation, allows law students to provide year-round, needs-based, one-to-one legal information services to inventors, entrepreneurs and start-up companies, while guided and mentored by D'Agostino and supervising lawyers.