Baker McKenzie recently launched a collaboration with global AI firm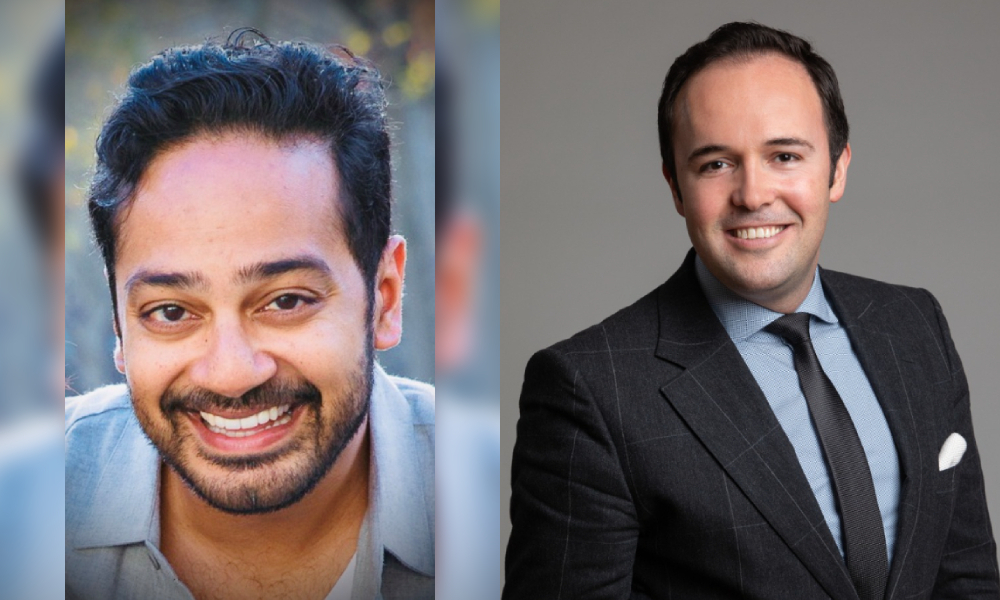 After a slow start, the legal industry is beginning to ramp up the adoption of artificial intelligence, says Peter Pulikkan, a partner at SparkBeyond, an international AI technology company.
Pulikkan charts the trend as an after-effect of the Great Recession. After the 2008/2009 economic crash, many law firms were forced to react by digitizing their processes and moving their data from a "static" to "dynamic" state.
"Since that 2009 crisis, legal firms have actually been relatively quick to realize the problem that they face, which is they're behind in the digital transformation, and they need to catch up," says Pulikkan. "And so, where we are now, in terms of adoption, is we're starting to see the fruits of that digital transformation materializing in the form of utilizing AI."
"There's a lot of hype around it. But now, we're starting to see actual real change."
For years, the legal profession has been eyeing AI with hesitation, apprehensive to integrate its tools for fear of the perceived existential threat it poses, says Gary Kalaci, CEO at Alexa Translations and Alexa Translations AI. Worry that AI will take away jobs for lawyers misses that it will make lawyers' jobs better, by handling the mundane, repetitive tasks and allowing lawyers to focus on the creative, analytical tasks, Kalaci says.
"The reality is that AI truly can and should really be looked at as our friend," he says.
On Monday SparkBeyond announced its partnership with Baker McKenzie, through which the law firm will launch a new global innovation arm called Reinvent.
Baker McKenzie plans to use SparkBeyond's technology to predict which services clients will seek out before they do, determine "unseen drivers of client demand" and ascertain how the firm can evolve its business to meet those needs, said an announcement.
"The legal sector is on a new disruption path now and our partnership with SparkBeyond will turbo-charge the change in our business. The collaboration will give us unparalleled insights into the future of legal services and what they could be if only we had a wider perspective," said Ben Allgrove, Baker McKenzie partner and global head of research and development.
"Understanding these unseen drivers and roots causes driving future client demand will allow us to shape the future of our business. Thereafter we plan to quickly explore, with our clients, how we might co-create a range of new value across the legal, tax and compliance functions."
Baker McKenzie's needs and the needs of law firms generally are that they have a massive amount of disparate and siloed data and want to supplement that data with legal information that exists outside the firm's firewall, says Pulikkan.
"And they need to combine it all and then find the hidden patterns in that data, so that they can then make interesting decisions about their future," he says. "And one of the decisions that they're focused on is trying to best serve their clients. So trying to understand, essentially, before their clients even are aware of it, what their needs are. And if you step back and think about it, that's almost like a superpower. Right? Before your client has an understanding of a legal service or need that they might have, are we able to predict what it might be?"
It is the firms with a cultural curiosity toward innovation that are most likely to seek out AI, says Pulikkan.
"It does take a certain, you know, internal drive within the organization, there has to be a champion, whether it's in the C suite level, or somewhere below, who is going to enable a platform like ours to be embedded in their firm, and then to leverage the insights into output," he says.
Alexa Translations specializes in translation services in the legal and financial fields, using both AI and human linguists. Kalaci says Alexa's tools, and AI tools generally, require an up-front time investment before the AI is trained to function with its maximum possible accuracy. He says he gets feedback from clients that, initially, they had to manually make corrections in their translated material.
"My favourite comparison around AI is to say, think of AI as a junior associate at a law firm," says Kalaci. "When they start, they may be eager – they're hard working, they can produce a lot – but they need some of that time-investment of that training to tell them, 'Here's how we'd like to do things, here's the things you should know in order to do my work effectively.'"
"No matter how skilled they are, on day one, they can only produce a certain level of quality without that training."