Donna Young comes from Albany Law School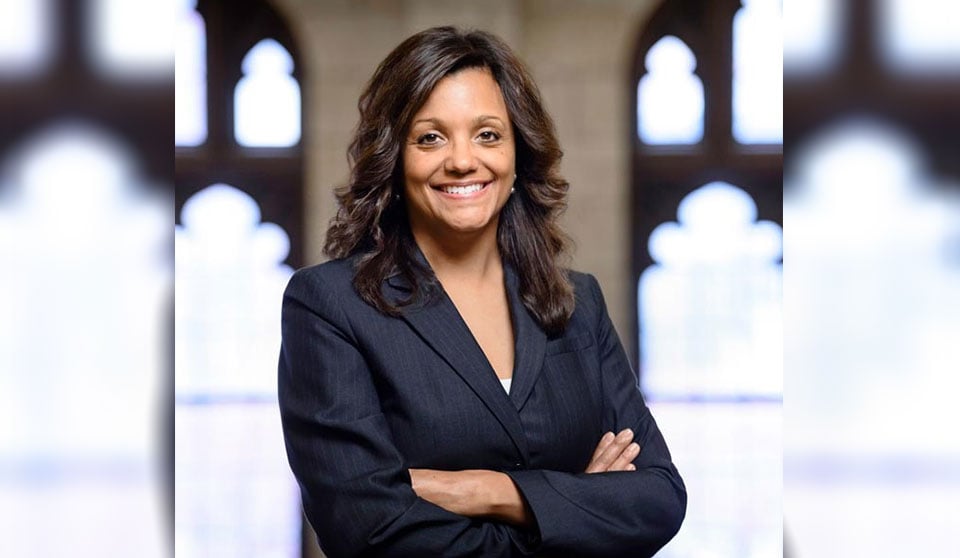 A New York-based law professor with Ontario roots, Donna Young, will join Ryerson University's Faculty of Law as dean on Jan. 1 ahead of its first cohort of students, the school announced on Monday.
Young will take over from interim dean Anver Saloojee at a time when legal education is under scrutiny. Over the past year, law school alumni in Toronto have protested rising tuition rates, starting second-hand robe banks to help new calls who face unprecedented expenses. The difficulty of breaking into the profession through articling — eased, in part, by Ryerson's Law Practice Program — has put political pressure on new schools like Ryerson and Lakehead University to provide alternative paths to licensing.
Ryerson, which has a history as an institute of technology, has promised a program with emphasis on hands-on, technology-focused programs, rather than simply theory. The school's plan will be put to the test beginning in September 2020, when the first class of students will begin study.
A graduate of the University of Toronto's undergraduate psychology department and Osgoode Hall Law School, Young spent early years of her career at Toronto's Cornish Roland Barristers & Solicitors, and at the Ontario Human Rights Commission, said Ryerson's announcement.
Young went on to get an LL.M. from Columbia University School of Law and worked in the legal department of City of New York Mayor's Office of Labor Relations. At Albany Law School, she taught criminal law, employment regulation, federal civil procedure, and gender and race discrimination classes at Albany Law School. She also planned joint ventures in the New York's capital city with the Department of Women's, Gender, and Sexuality Studies, Ryerson's announcement noted. She has also worked in international law, with appointments in Italy, Sri Lanka, Uganda and Mexico, said Ryerson.
"Donna's expertise and vision will help Ryerson continue to help redefine Ontario's approach to legal education," said Ryerson's announcement.