Ryerson University has a proposal that would allow graduates to bypass articling by putting practice preparation directly into its law school curriculum.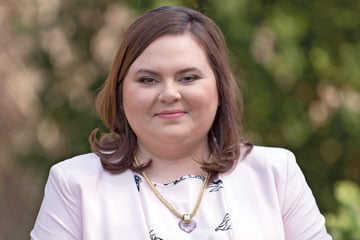 Ryerson University has a proposal that would allow graduates to bypass articling by putting practice preparation directly into its law school curriculum.
The Integrated Practice Curriculum would be offered at a new school that would begin accepting applications this August and would open in September 2020, according to a report released April 25 by the Law Society of Ontario's Professional Development and Competence Committee.
Convocation approved the plan unanimously at the April 25 meeting.
Supporters say the proposal, if successful, could move Ontario away from long-standing problems posed by the traditional articling model.
Ryerson's revised law school proposal comes after an earlier curriculum — which got the go-ahead from the Law Society of Ontario and Federation of Law Societies of Canada — was refused program approval by the Ontario Ministry of Training, Colleges and Universities.
Last August, Ryerson told Law Times that the four-month professional placement in the fourth year was not meant to replace articling or the Law Practice Program.
In the first year, Ryerson says, courses would be co-taught "involving the employment of practitioners," and in the second year, each afternoon would include "hands-on application overseen by mentor" and "group work conducted in 'firms' comprising seven students," according to the course list posted online. It is proposed that, in students' third year, they would have one semester of professional placement, the website said.
Eva DiGiammarino, a sole practitioner who works out of Toronto, Woodbridge and Oshawa, Ont., says the proposal by Ryerson law school to bypass articling is a sign that the traditional way law schools operate needs to change.
"I had what I would consider a fantastic education, but it still had shortcomings," says DiGiammarino, who attended the University of Ottawa.
"No one taught me how to open a client file — the basic things. I didn't fill out any paperwork — family lawyers do the same paperwork every day and I never did that. I learned on the job. Regardless of if we keep articling, the way we have it now, the traditional articling is not enough."
When Minister of Training, Colleges and Universities Merrilee Fullerton rejected Ryerson's initial proposal in November 2018, her statement said "jobs are expected to be more difficult to find" in the legal occupation. Ryerson said in November 2018 that it would keep working with the provincial government on the law school idea.
Ten per cent of Ontario law firms offer articling gigs, and 200 to 300 students each year have not yet found an articling job by August or September, according to a separate May 2018 report from the LSO. The LSO's Discrimination and Harassment Counsel said in February that students complained of "abusive" employment relationships including "being forced to work 100+ hours per week every week."
If approved, Ryerson's program would not be the first one to allow students to do more "experiential" licensure tasks in school — Lakehead University's faculty of law had a similar program approved in 2013.
Lee Stuesser, founding dean of Lakehead's law school, told Law Times that, unlike Bay Street firms, Northern Ontario law firms did not have the same tradition of articling and on-campus interviewing. By doing the same thing in Toronto, Ryerson might push the big firms to reassess their focus on articling, says Stuesser.
"At existing law schools in Canada, most academics are not practice-oriented," says Stuesser.
"Ryerson is new. If they hire the right people, if they can create a culture that they are [a] school that's different . . . I think it's the right thing to do."
Yavar Hameed, principle of Hameed Law in Ottawa, is a bencher candidate who is running for a position in the law society's board.
He says he ran in part because he would like to see changes in how the law society and law schools work together.
Hameed says he would like to hear more details on the cost effectiveness of its program.
"Let's see what the law society can do to be more hands on," he says.
"I think many law schools in Ontario are on board with that — having that opportunity for more clinical experience. But they do not by any means want to be seen as having that as the focus of what they do. . . . Ryerson is ready to push in a different direction."