Wilson has advocated for political awareness among youth, arranged mock trial tournaments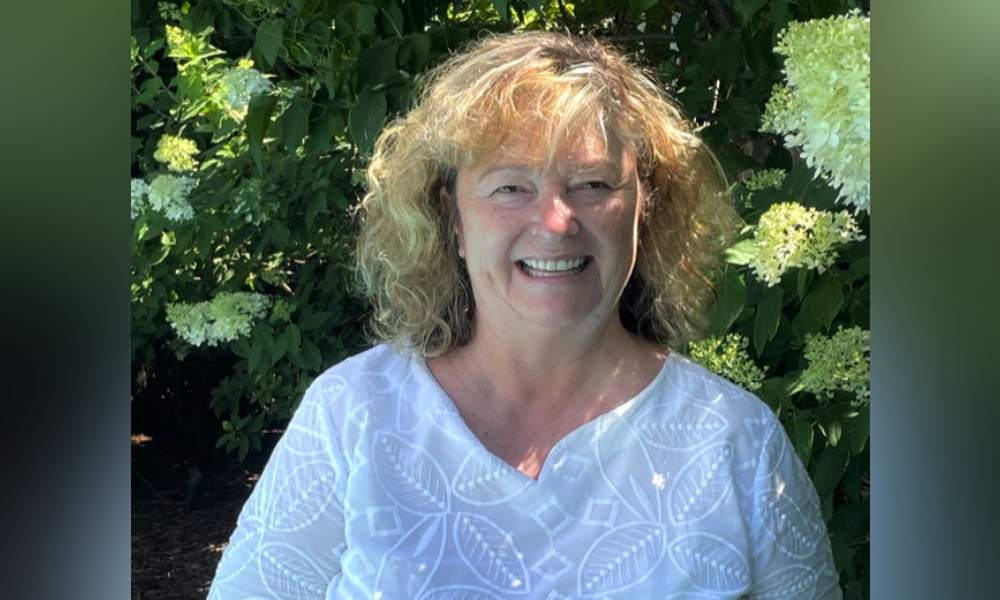 The Ontario Justice Education Network (OJEN) has named Kim Wilson as the 11th recipient of the Hux-Kiteley Exemplary Justice Educator Award for her efforts alongside justice sector members and fellow educators to promote justice education in the Halton region.
Wilson, a member of the Halton OJEN Committee since its establishment in 2013, retired last year from Abbey Park High School in Oakville after three decades of teaching. According to nominators, her passion for teaching about law went beyond the classroom. She assisted in creating the high school mock trial program in the Halton region and in arranging the annual mock trial tournaments from 2008 until her retirement, including by asking local lawyers to judge in-class mock trials and by encouraging teachers in the Halton District School Board and in the Halton Catholic District School Board to participate.
Wilson has also assisted with the Youth in Law and Justice Evening, which has been held annually beginning in 2013. She helped with organizing banquets for students, law teachers and parents in the Halton region; recruited speakers; and invited lawyers and members of the justice community to attend. She ensured that each table had a lawyer and another justice professional so that students could network and gain insights from professionals experienced in different legal areas.
At Abbey Park High School, Wilson was also active with the Legal Eagles Law Club, which she created in 2013. She invited students who were interested in learning about the law and the legal system to attend weekly meetings, offered discussion topics relating to current legal issues and promoted an environment where the students could freely debate, regardless of their diverse opinions, ideologies and backgrounds. For the 2019 federal election campaign, she helped the club's students organize the high school's first All Candidates debate and a mock election.
The Hux-Kiteley award, established in 2011, distinguishes Ontario educators who have shown exceptional leadership in justice education. The award's criteria may include innovation in justice education, collaborative approaches to teaching about legal issues, promotion of democratic participation and leadership among peers in advancing justice education.
The award honours two members of OJEN's first board of directors: Allan Hux, who represented the Ontario History and Social Science Teachers' Association, and Justice Fran Kiteley, who represented the Ontario Superior Court of Justice and chaired OJEN's original board.
Hux, Justice Kiteley, the board members, OJEN staff and Wilson's friends and colleagues came together to recognize her contributions to justice education in Ontario at OJEN's Summer Law Institute reception on Aug. 26.